A lot of young players have been called up as well as some experienced players making a comeback as India face Zimbabve for a three match ODI series.
At the Harare stadium, India's ODI campaign in Zimbabwe will get underway on August 18. Despite the absence of numerous first team players, Team India is expected to beat the host country because their backup team is also quite good. It would be intriguing to watch how certain Indian players do in the series, though. There are eyes on some players who are returning after a very long time while there are some youngsters looking to establish themselves in the ODI team.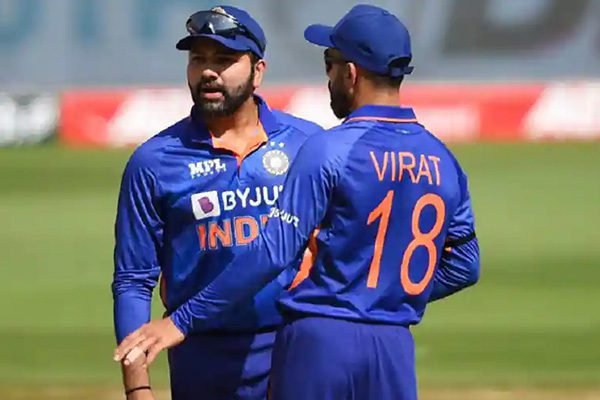 Most of the senior players will be available for the Asia Cup starting 27th August 
1) Kuldeep Yadav
Kuldeep Yadav was a household name in the limited overs set-up for India since making his debut in 2017 and was a key part in the side in the 2019 WC. But everything changed for him since that world cup and had hit an all-time low. Batsmen were finding it easy to play his wrist spin and his variations as well. Kuldeep Yadav had trouble getting wickets for a good two years while playing international cricket. He also had trouble finding success in the IPL until last season, when he made a strong comeback. However, he suffered yet another injury and needed time to rehabilitate at NCA in Bengaluru. He has regained his full fitness and is eager to succeed. He was part of the T20I side that played the West Indies earlier this month and played just the last T20 against them. He has confidence under his belt and would be hoping to repay the faith that the team management showed towards him.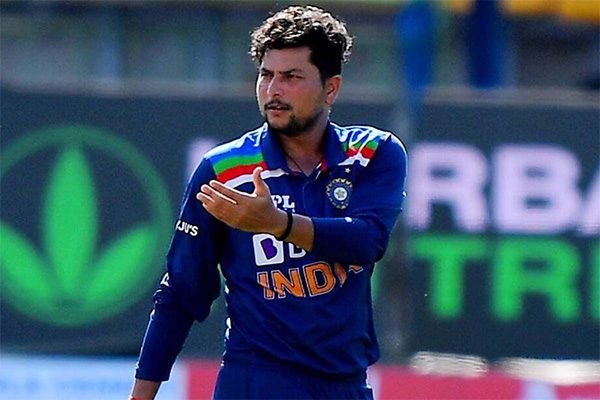 Kuldeep Yadav took 3 wickets and gave only 12 runs against West Indies in the last T20I
2) Deepak Hooda
Deepak Hooda has been one of the brightest players for Team India in 2022. He has been in magnificent form and has shown his class whenever given the opportunity. He just needs to continue this form and he might just secure his spot for the T20I World Cup later this year. He is a very versatile player and a kind of player that India certainly was desiring. His part-time bowling gives him a cutting edge over the other players. Over the last few years, Deepak has batted in various positions and excelled in all of them which shows his credibility and he has the ability to adapt to the match situation quickly. He will be a key player for India in this series against Zimbabwe and would be looking forward to piling on the runs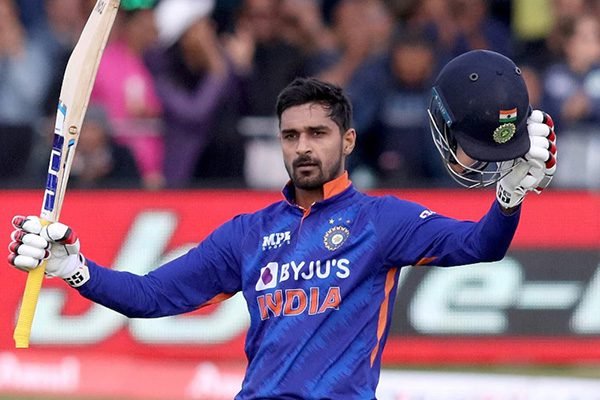 Deepak Hooda became the 4th T20 centurion from India as he scored a brilliant hundred against Ireland 
3) KL Rahul
KL Rahul wasn't part of the initial squad for this ODI series as he was regaining his fitness at the NCA in Bangalore. KL Rahul has a history of winning games for India in all formats. Particularly in white ball cricket, he doesn't need to prove anything to anyone. However, because he is making a comeback after a lengthy absence due to a groin ailment, supporters will be eager to watch him. His form and fitness will be crucial for India with the Asia Cup and T20 World Cup in mind. There is still a question that remains to be answered where will India play him in the ODI team. With captain Shikhar Dhawan and Rohit Sharma, the preferred openers in the past series, it looks like Rahul would either slot in place of Dhawan or in the middle order. He would be looking to score runs and regain form at the right time for India.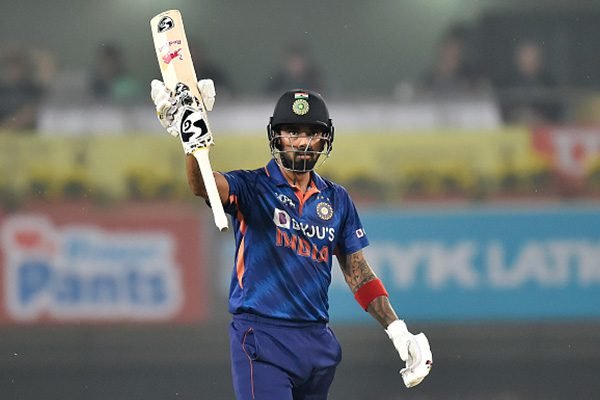 Shikhar Dhawan who was the captain for the squad earlier is now vice-captain after KL Rahul's addition to the squad
4) Deepak Chahar
Another star is making a comeback after a protracted absence. Due to a number of injuries, Deepak was unavailable. IPL and other crucial international assignments were missed. He is in good shape and ready to recover. Chahar would be anxious to make an immediate impression and secure his trip to Australia for the World Cup with so many young pacers propping up. In the IPL, MS Dhoni has relied on the 30-year-old Deepak Chahar as he was his go-to bowler because of his prowess with the new ball and capacity for taking early wickets. Like Bhuvneshwar Kumar, Chahar can swing it both ways and that makes him dangerous. Chahar will want to make a great comeback in the Indian team for the T20 World Cup after being left out of the selection for the Asia Cup. With the level of quality India now possesses, it will be very tough for him to maintain his status in the team.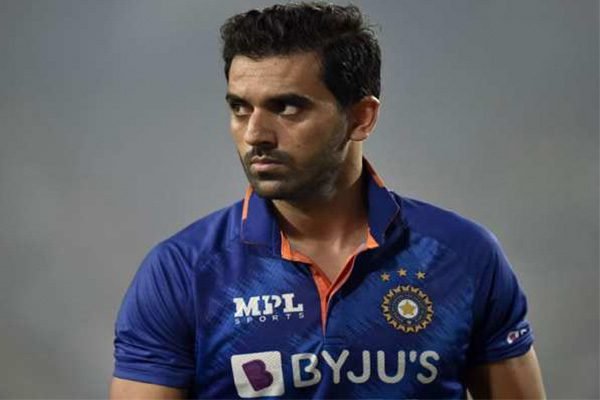 Deepak Chahar will now be playing his first international match since February 2022, which is well over 6 months
5) Sanju Samson 
Sanju Samson must be devastated that he was left off of the India team for the Asia Cup T20 matches. His attempt to establish his merit for inclusion in the team for the T20 World Cup 2022 would come during the Zimbabwe ODIs. Be on the lookout for some powerful blows from the right-handed batsman's willow. Samson may once more be able to join the team with the assistance of a strong series since Rishabh Pant is going through a hard patch. He is capable of making brave shots that will aid in rapid runs for the team. If he plays to his strengths, he can also be a consistent finisher. He is a player to watch out for because it is still unclear what Samson will bring to this series. Samson has had several chances in the past, but he hasn't yet cemented his place on the team. Samson will have to show his value against Zimbabwe since time is running out.
It is about time that Sanju Samson converts these opportunities and repays the faith of the management