Every movie depicts a story, but these movies have touched on reality in just 3 hours.
The three hours of entertainment, soulful music and an experience that either stays with us forever or just fades away within a little while, this is everything that we look for while watching a movie. Every time you walk out of a theatre, you come out with a new experience. Speaking about Bollywood, not all movies give you a sense of having witnessed something that touches your soul. So, here we will discuss 7 movies that turned out to be influential blockbusters.
Taare Zameen Par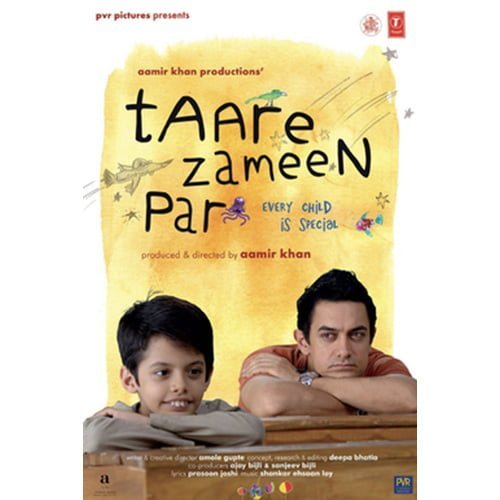 This one movie is what all Indian parents need to watch.
The movie changes the perspective of so many people about so many things. To begin with the individuality of a child, this movie talked about dyslexia and how a child suffering from the problem faces difficulty in reading and writing. The movie taught us that even though a child is not good at studies, it doesn't mean he/she can't be good at anything else. The movie has also played a vital role to bridge the gap in the relationship between a teacher and a student.
Queen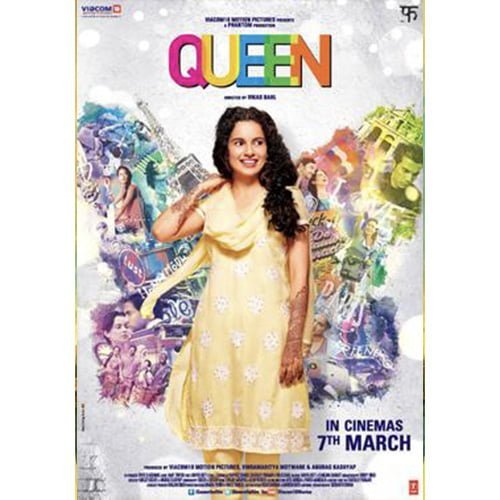 Learn how to lead your life on your terms with the ultimate Queen, Kangana Ranaut.
A movie that came as an eye-opener to society, featuring the real queen of Bollywood, Kangana Ranaut in the lead role. The movie revolved around the story of a girl, rejected by his groom, heartbroken, who decides to go on her honeymoon alone, to her dream destination in Paris. The movie has depicted how Indian women are always treated as the underdog and how Kangana in the film, overcomes her fears in a completely different country, where she isn't even familiar with the language.
Dear Zindagi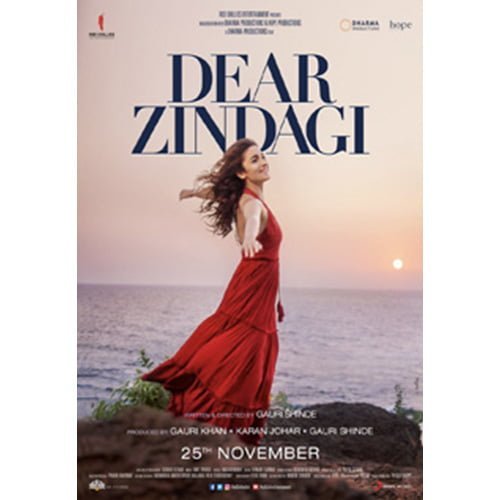 This movie made us realise how we forget to say, 'Love you Zindagi'. 
This one has to be on the list for two reasons. One is the storyline that gave us a completely different perspective on life, and the second is our favourite, Dr Jag played by the heartthrob, SRK. There are so many issues in our lives that we hardly talk about and how they pile up and become a void that is hard to get rid of. The movie has normalised the concept of seeking professional help when it comes to mental health and all the facts stated in the movie make us ask why we never thought like that before.
Chak de! India
A tale of how Coach Kabir made the Indian Women's Hockey team realise the power of unity.
How old were you when you came to know that the national game of our nation is Hockey and not cricket? This movie was the one that revived the energy and respect for this sport in the hearts of all the Indians. A movie that describes how women, when united can make a difference in the world just by winning a goal.
Chandigarh Kare Aashiqui
A movie that made a progressive attempt toward owning sexuality.
The thoughtful initiative by the entertainment industry to bring about the concept of owning your sexuality was quite successful with the movie. The movie revolved around the love story of a boy and a trans woman, and how things turn upside down for both of them when the truth comes out. More progressive attempts like these are needed in the Bollywood movies, which are such a great source of passing on a message to society.
English Vinglish
Sridevi vs Angrezi, the movie was a big lesson for many people.
How many times in our life do we witness people making judging someone just over their weak command of English? Many times, I'm sure. English Vinglish is a movie that addresses the truth of life that we all have our weaknesses and we all make mistakes, and it is important to stand up for your loved ones is so important. Being bad at a language doesn't mean being stupid or getting the tag of a failure, there are chances that you might not be very good at certain basic skills of life.
Dil Dhadakne Do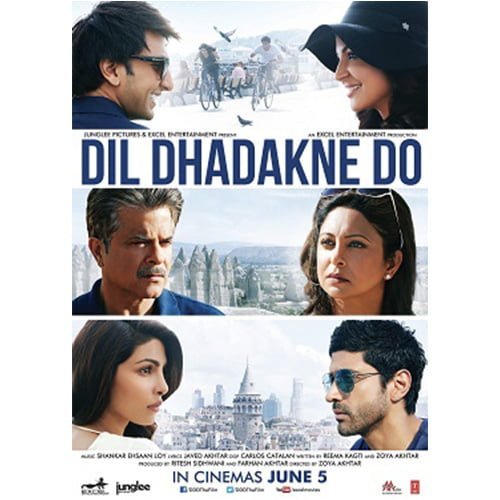 Starring Anil Kapoor, Shefali Shah, Priyanka Chopra and Ranveer Singh, the movie revolved around the Mehra family.
Honestly, I'm still processing why this one is so underrated. A movie that revolves around the reality of life and how a family, with their so-called near-and-dear ones, plan a vacation and one thing that everyone is doing on that trip is, struggling with their own life traumas. The movie straightforwardly depicts how we try our best to put on the best 'social' life in front of people while all we are doing is gathering everything in life that is falling apart.