Khloe Kardashian controversy with Tristan Thompson is endless, have a look at her latest news on her baby.
Kardashian, has made countless controversies over the years. No doubt it all gain it popularity from 'Keeping up with Kardashian'. This reality television show included Kendall Jenner, Kylie Jenner, Kris Jenner, Kourtney Kardashian, Kim Kardashian and ultimately Khloe Kardashian who is currently becoming a spotlight in the internet for having a new baby with Tristan. Not shocking but still shocking!
Well, you will agree with the above sentence, as Khloe Ex and her past controversy really needs a call-back. This why it is still got us Woahh again? To For real?  Tristan Thompson also recognised as popular professional basketball player who was part of National Basketball Association. Tristan Thompson have given us more heart-attacks, with their controversy and drama in Hollywood.
Tristan Thompson and Khloe Kardashian started dating causally in 2016. Khloe started spending time in Cleveland which means spending extreme amount of time with Tristan Thompson. They even spend holidays together by coming back in New years Eve. In 2017, Khloe opened up about her relationship in ES Magazine, sharing that "I would love to have a family. We have talked about it. He already is a father and for a fact I know he be an impeccable father.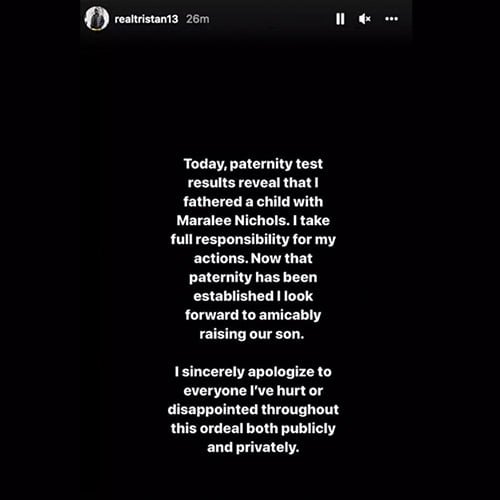 Tristan Thompson and Maralee Nicholo's son controversy.
Khloe Kardashian ex- controversy on baby
In 2018, Khloe disclosed its baby gender in March. With Pink Baloons, it was for 'True', though during her pregnancy stage in April the rumour started to spread about "Serial Cheater" Tristan Thompson. Many allegations were made that he cheated on Khloe several time during her pregnancy, though Tristan never claimed them, it remained a mystery? Not REALLY!
In October 2021, Tristan Thompson posted a picture of his son (Prince) and daughter (True), Khloe and Tristan relationship at that period of time was without disruption or controversy, they were happy with each other. Until, this rumoured which was under speculation for longest period and claimed by Thompson Instagram story confessing and confirming the news that he is father of Marake Nichole's son.
On 3rd Jan, Thompson posted a story expressing, "paternity results reveals that I am father of child with Maralee Nicholas. I take entire responsibility for my actions. I genuinely apologize to everyone I have disappointed. Tristan even mentioned after cheating on Khloe, Khloe you do not deserve the heartache and humiliation that I have caused you. You do not deserve the way I treated you for years". He apologize to Khloe publicly.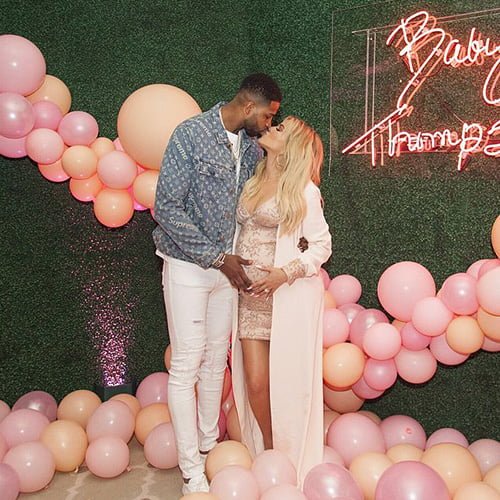 Khloe Kardashian and Tristan 2nd baby news is true?
Update on Khloe and Tristan 2nd baby
Khloe, The keeping up with Kardashian has been open about her desire to have baby and a family of her own. She is immensely grateful for surrogate process, as she expressed in the show that she had hard time conceiving a child safely. It was hard for her to conceive her second child, which was conceived through fertility assistance back in November.
Though as per the rumour, Khloe again conceiving a 2nd  child with his Ex- Tristan Thompson. She asked for space and privacy, so she be able to focus on this second child. But neither Tristan or Khloe has confirmed the information officially.