It is said that you should 'keep your friends close and your Bourbon closer', and we wouldn't disagree.
You might have heard the saying that all bourbons are whiskey, but not all whiskeys are bourbon, and that is exactly why this date, June 14, is dedicated to this extraordinary drink. A special type of whiskey that is made primarily from the mash of corn, is considered the official native spirit of America. So, let's take a stroll down the lane to know more about the origin of the most popular drink produced in America.
The perfect blend of limestone, corn, white oak, fire and a good amount of time is what gives us one of the most loved alcoholic spirits in the history of America, which is Bourbon. During the mid-1700s, the distilling of corn began by the Irish-Scot settlers in the area, now known as Virginia and Kentucky. Because of the sweetness that the grain has, it made great whiskey. 
June 14 is said to be the day on which the first batch of bourbon was distilled.
In a whiskey to be called Bourbon, the mix of grains must have at least 51% and not more than 79% of Indian corn. The classic name 'Bourbon' came with an absolute uncertainty, however, the most eminent prospects of the name come from Bourbon Street in New Orleans and Bourbon County in Kentucky.
There is something about Bourbon that's seized worldwide attention. Talking about the astonishing flavours of this drink, no artificial colours or flavours should be added to Bourbon according to the law, as it has a varying flavour palate which comprises oak, caramel, spice and even vanilla. Having said that, according to experts, the best way to find out is to give it a try.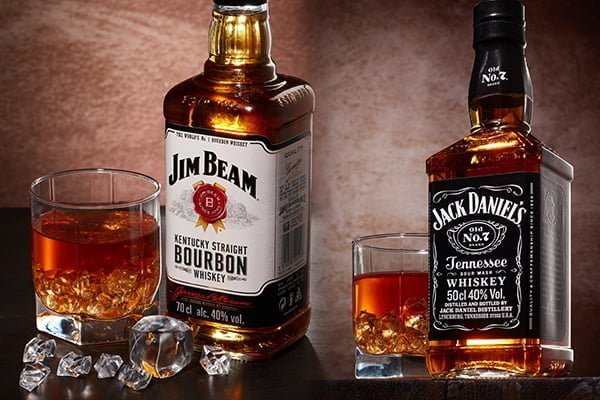 Bourbon day is surely a day worth celebrating with your friends and family.
Going by the saying 'drink like a man or woman', we all have had moments when we laughed about the hardships of adulthood, which also includes the drinking journey all of us have been through where most of us started off with a cheap beer or maybe vodka mixed with anything that was available in the fridge and honestly, it is absolutely okay. However, there comes a moment when the 'anything available' tag should be retired and it's time to develop a taste for something more sophisticated. Try Bourbon, my friend.
If you're new to this exceptional liquor spirit, here we are to suggest to you what you should really begin with and what really comes under the rare and fine collection of Bourbon. Talking about some of the great bourbon brands, Jack Daniels, a brand of Tennessee whiskey is one of the world's best-selling bourbon.
Try out an interesting cocktail recipe that brings out the unique flavour of Bourbon.
Other than that, Michter's straight bourbon is an international brand of bourbon whiskey which comes in a limited edition of a maximum of 20 barrels in a batch. Another one is Brother's Bond Bourbon from the Salvatore brother of The Vampire Diaries, Ian Somerhalder and Paul Wesley, which is a collection of distilled handpicked bourbon.
So don't miss out on the chance to celebrate this Bourbon Day with your friends and family and have a drink of good bourbon, neat or on the rocks, or with any of your favourite cocktails that bring out the unique flavour of bourbon.