It's not even been a week since the World Cup began and we have seen records getting thrashed already 
The 2022 FIFA World Cup is currently taking place in Qatar and we will have a new champion by the 18th of next month. The first round of the group stages just got over and it was a gameweek full of surprises and enormous wins. All the games till now have been a tightly fought contest barring some exceptions. The players are making a name for themselves at the biggest stage of them all. It's true when experts say records are meant to be broken and we have seen that in this World Cup. So let's take a look at the records broken at this year's world cup
1) Elimination Of The Hosts
Qatar became the first host team in World Cup history to lose their opening match. The tradition of the hosts playing the first match started in 2006 and since then all the host countries were able to avoid defeat until this edition. Qatar has become the first team knocked out of the 2022 World Cup after losing their first two games, the tournament's fastest loss by a host nation in its 92-year existence. Qatar, who were infamously awarded the hosting rights in 2010, were the tournament's first host country to have lost their opening game, falling 2-0 to Ecuador on Sunday before falling 3-1 to Senegal on Friday.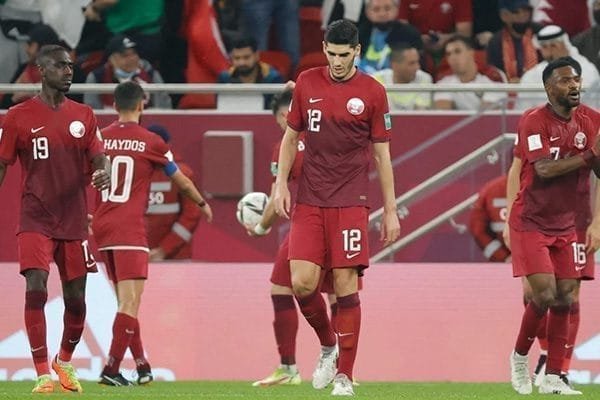 Qatar become the first team in history to be the first to qualify and the first team to be eliminated in a World Cup
2) Record Breaker Ronaldo
Cristiano Ronaldo is the man for the big occasions and often he has said that he doesn't follow records but records follow him.Cristiano Ronaldo converted a penalty for Portugal against Ghana in the FIFA World Cup making him the only footballer to score in five World Cups. The 37-year-old, who has always been in the spotlight in football, scored his eighth FIFA World Cup goal in the 60th minute after winning a penalty. Portugal won their opening game after a tough fight from the African nation. Things would have been different if one or two things had gone in favor of the Ghana team.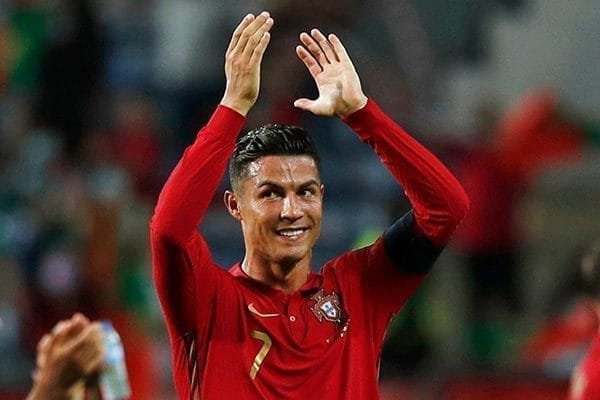 Ronaldo and records is just a story made in heaven 
3) Saudi's end Argentina's winning streak
The Saudi Arabian National team is not the greatest football team in the world but they make sure that whenever they enter the field, they give their hearts out for ninety minutes. Argentina arrived in Qatar undefeated in 36 games, making them one of the favorites to win the entire tournament. That run, however, was ended by the tournament's second-lowest ranked team, Saudi Arabia, who beat Argentina 2-1. Argentina can take heart from the knowledge that they had previously lost their first World Cup game, recovered, and gone on to reach the final. But, along with these other shocking events, the defeat to Saudi Arabia in Qatar will go down in history as one of the most dramatic upsets in tournament history.
This has been one of the most shocking results of the World Cup so far
4) Siblings who represented different nations
You might have heard about the fact that there are players who can represent different nations other than their birth nation. But this next fact might be a little different. For the first time in the history of the World Cup, two siblings played for two different nations, how often do you see that? On November 24, Inaki Williams of Ghana and Nico Williams of Spain created FIFA World Cup history by being the first full siblings to compete for different countries at the FIFA World Cup. Iaki and Nico Williams, brothers from the Williams family, have distinguished themselves by representing two separate countries at the World Cup in Qatar. They were born in Spain, although their parents are Ghanaians. Nico was a member of Spain's 7-0 victory over Costa Rica on Wednesday, the tournament's most riveting performance to date. A day later, elder brother Iaki made his World Cup debut for Ghana, losing 3-2 against Cristiano Ronaldo and Portugal.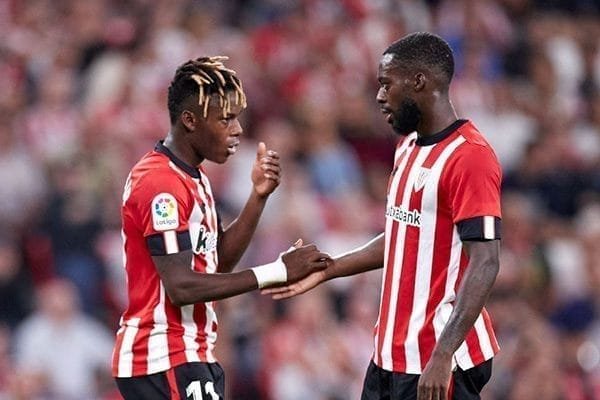 The younger brother, Nico Williams has a higher chance of making it further in the World Cup in comparison to his brother
5) World Cup's youngest goalscorer
Pele was considered to be an all-time great and his contribution to the brazil national team was immense since he made his debut. When Spain thrashed Costa Rica 7-0 in their opening encounter, Gavi became the very first player born in 2004 to score a goal in Qatar. That victory also sets a record for the most goals scored by Spain in a World Cup match. When he onto the field to begin the game, the Barcelona prodigy became the country's youngest player (18 years, 110 days) to feature in a major international event (World Cup or European Championship). Pele was 17 years, 249 days old when he netted in Brazil's World Cup final victory against Sweden in 1958. He set the record for the youngest World Cup scorer when he scored 10 days prior in the quarterfinals.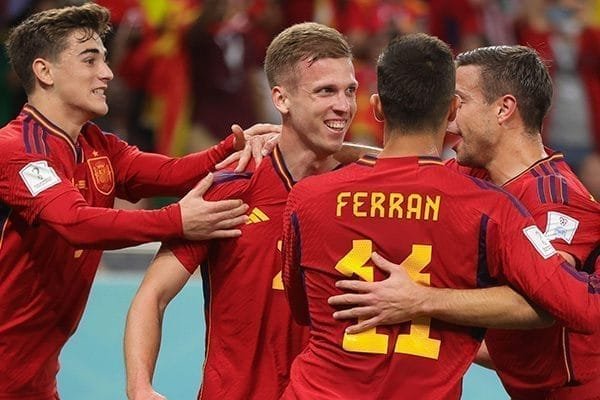 Gavi has been making great strides for both club and country since last year