From Kapoor & Sons to Dear Zindagi, check out the movies that showed Dysfunctional families in the most realistic and relatable way.
Bollywood is well-known for making family drama films in which there will be parents, sons, and daughters and surpassing all the obstacles they live happily ever after. Hum Saath Saath Hain is the prime example in this category.
Apart from this, there are also such movies that showcase the most unrealistic and unattainable things in life that are just not that relatable to the average person. But over the years, Bollywood has changed the way of their filmmaking and now it focuses on realism, which can be relatable to the average person.
Where there are a lot of movies in which directors have unrealistic expectations of family drama films, there are a few movies that are lighthearted and have a deep message and thought about family which tells that families can have flaws and differences between them.
Kapoor & Sons (Since 1921)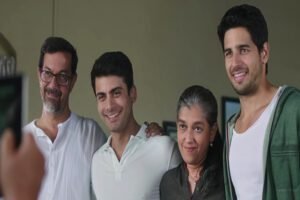 In the list of portrayals of dysfunctional families, Kapoor & Sons made a refreshing watch for the Urban poor with its very relatable storyline and a fine performance by a competent ensemble cast. The characters' fundamental conflicts make it clear that family can both make you and break you. This family's dysfunction is so ingrained in their DNA that even when they try to act morally, their actions only serve to exacerbate the problem.
Kapoor & Sons was released in 2016 starring Siddharth Malhotra, Alia Bhatt, Fawad Khan, Ratna Pathak Shah, Rajat Sharma, and Rishi Kapoor.
Dil Dhadakne Do
Dil Dhadakne Do is the film that tells you that it doesn't matter whether you have a privileged family or not, family problems exist everywhere. This movie centres on a family which includes a mother, father, son, and daughter which entirely explores the dysfunctionality in the extremely rich family.
This movie tells the story of the dysfunctional Mehra Family, Kamal Mehra(Anil Kapoor), Neelam Mehra (Shefali Shah), Ayesha Mehra (Priyanka Chopra), and Kabir Mehra (Ranveer Singh) which later sort the differences between them and reconcile.
Gehraiyaan
Gehraiyaan, Shakun Batra's most recent film, which received mixed to positive reviews from critics and audiences and was billed as a poetic exploration of infidelity, ultimately leads us to the ingrained trauma that family dysfunction infuses into generations, tying their identities to the former through it.
It stars Deepika Padukone, Siddhanth Chaturvedi, Ananya Pandey, and Dhairya Karwa. The film was released on 7 February 2022 on Amazon Prime Video.
Dear Zindagi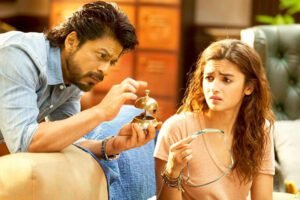 Dear Zindagi is a very special film for many of us in many ways. It doesn't only talk about mental illness, depression, or relationships. It also talks about the dysfunctionality that many families face in today's world.
Not directly but indirectly, the movie shows how due to not having a healthy and nurturing upbringing, Kaira faced many emotional problems in both her teenage and after being an independent adult. This movie shows how a dysfunctional family can make an individual mess a lot.
Udaan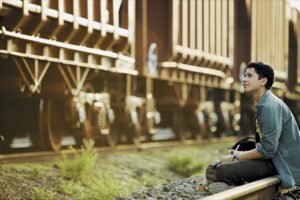 Family dysfunction is not always covert and subtle. Sometimes it's plain and heartbreaking, and Udaan's father-son tale helped us understand it better. The apathy of an uncaring absent father, the feeling of betrayal experienced by an older son, and the innocent but unmet desire for love and attention felt by the younger son all have a place in both reality and the movie.
This coming-of-age film was shown at the 2010 Cannes and got a standing ovation from the whole crowd present there.