The second Sunday of January marks the beginning of National Pizza Week, so make sure you get your hands on your favorite pizza and celebrate it just the right way this week.
Did you know that according to the latest food study, almost 98% of Americans eat Pizza, and 54% of them are madly in love with it obvious? And what is there to not love? If you are wondering why all these words today are dedicated to this Italian dish, here you go with the answer. It's National Pizza week. As the name suggests, it is a week-long celebration, that begins on the second Sunday of January every year.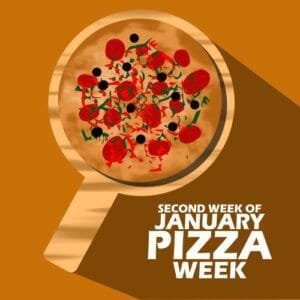 It's PIZZA Week.
Let us take a walk down the road and know more about this special Italian dish that is made of everything nice. We don't spend much time digging deep into the basics when it comes to regular events, pizza week is not just another regular thing. It is an extremely important event (everything that involves pizza is important) and moreover, a perfect time to share the history and background of celebrating this pizza-licious week. Also, before you go on reading this article, did you order yourself a pizza?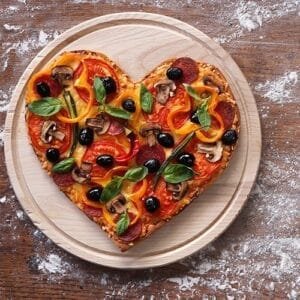 Pizza is loved by people from around the world.
One thing that connects the whole world and its people without any bias is food. Since we have already entered pizza week, it's time to toast this fantastic week in style. So let's hunt through history and know about the genius who came up with the idea of a pizza, which now is ruling the world. Well, if you are one of those people who believe pizza originated in Italy, we hate to break it to you but there is no truth in it. Thanks to the early Greeks and Egyptians who made the first pizza, which was just a flatbread with some olive oil along with some spices and herbs.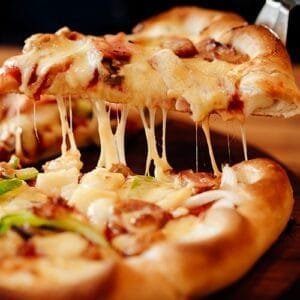 Almost 350 slices of pizza are eaten every single second.
Then came the Roman armies who gave a twist to this dish while making it their own. Up until the dawn of modern times, when the world was still reeling from World War II, pizza was still consumed with little to no alteration in its recipe. It was the American soldiers who came across Italian cuisine while they were stationed in Italy and fell in love with the flavors and textures of one of their dishes, pizza it was. After the war was over, the recipe for Italian pizza was brought to America which helped in originating American Pizza. Since then, there is no stopping for pizza.
Did you know every second, almost 350 slices of pizza are eaten? Woah! this pretty much shows that people are mad over pizza. And this madness is justified. Pizza is one food that can be eaten in any and every way, on any occasion, and at any time of the day. It wouldn't have been fair to not have a day dedicated to this marvelous food item. So, pizza lovers, you have an entire week to celebrate. Make the most of it.