The year has changed, but the concept of binge-watching has not. Since the new year deserves a new binge-list, here are some suggestions on what to watch this month.
A new month brings some delightful new things. But perhaps the best of those offerings are new titles to binge-watch. Non-Linear thrillers, feel-good shows, love stories, and a lot more genres are up on offer. New movies and shows seem to come out every minute and it seems like a race against time to watch them all before they get old. As we head into January, we've sleuthed around for the latest content coming our way and we're really excited for them to drop. If you are also on the hunt for new titles to add to your binge-watch list, just choose any one – or all- from this list and you're all set. Happy watching!
1. Kaleidoscope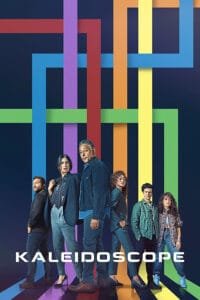 Kaleidoscope
Kaleidoscope makes its debut on January 1st and revolves around characters involved in a mysterious heist drama. The fun part about this series is that this is the first non-linear offering from Netflix. This thriller can be watched in any order. Now you might be thinking that this doesn't make sense, but it does. The concept of a non-linear show is that the viewer chooses the order in which they watch the episodes and it will not disrupt anything. This anthology series follows a crew of masterful thieves as they attempt to crack a seemingly unbreakable vault, aiming to achieve the biggest payday ever in history.
Every episode will reveal a piece of an elaborate puzzle of corruption, vengeance, greed, betrayals, scheming and loyalties. Each episode will be uniquely named after a colour like Blue etc. until it all finally culminates in a big finale called White. The show's structure and genre mean that depending upon the order in which you view the episode, you are likely to come up with different theories and concepts about the show. The premise sounds interesting, let's hope the show actually delivers on it.
2. Lockwood & Co.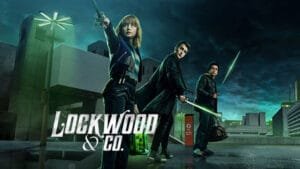 Lockwood & Co.
A new supernatural thriller series that is based on YA novels of the same name, Lockwood & Co. has an exciting premise. It also has an excellent ensemble of actors and seems set to be the next most talked-about series. The series is based on novels by Jonathan Stroud and will drop on January 27th on Netflix.
The plot revolves around teenage ghost hunters as they scour the streets of London, engaging in deadly combat with the deadly spirits of the night. Lockwood & Co. is a small startup run by teenagers Anthony Lockwood, George Karim, and Lucy Carlysle. Together, the three unravel a grand mystery, changing the course of history forever.