Bollywood actress Sushmita Sen's emotional and courageous performance in "Taali" won fans' hearts. Read on!
Former Miss Universe Sushmita Sen once again won the audience's hearts with her acting prowess. Recently, she received a lot of appreciation from fans for her powerful performance in Taali, the show based on Transgender. She plays the role of her Transwoman. The show was streamed on Jio Cinema on 15 August. After bingeing the show for less than a day, it receives a positive response from the audience so far. Taali is helmed by Ravi Jadhav and written by Kshitij Patwardhan.  The show is produced by Arjun Singh Barran and Kartik D Nishandar. The show is a biography of Transgender activist Shreegauri Sawant.
Sushmita Sen brilliantly slips under the skin of Shreegauri Sawant. The show depicts Shreegauri's life, her struggles and her journey. The daring step she took to transform herself from Ganesh to Gauri and the discrimination she faced. Her motherhood and fierce step to take to fight a battle for transgenders' identification on every official document of India. Additionally, Sushmita Sen, add another feather to her wings.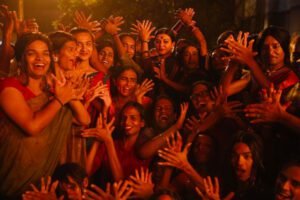 Recently, the actress received an Honourary D. Litt degree from a prestigious university in West Bengal named Techno India University. While her father Shubir Sen graciously received the Honour on behalf of her daughter as she was unable to receive it in person. The actress took to Instagram to share the pictures of her convocation. She shared a post of three photos, the first two photos of her doctorate certificate and citation. The third photo was of her father proudly receiving the degree.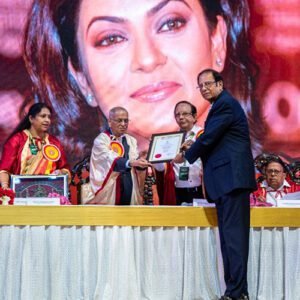 While sharing the post she wrote, "Honors (Dr) Sushmita Sen. Just had to see how it looked all together". She added, down with the viral… but to have my father receive this Hons on my behalf". While the actress recorded her acceptance speech for the convocation. She began her speech with Namaskar and then she told the reason for her absence. She was not able to attend the event due to health issues and her doctor suggested that she should not travel. This was the most proud moment for her and her family as well.