Are you spending New Year's Eve on your couch with your favorite blanket? We've got you for the perfect New Year's Eve movie night.
We're just a few days away from 2023 and while most of you are busy planning for a New Year's Eve party, the introvert clan is busy looking for things to do on new years' eve. Well, no need to worry because your girl here has compiled the best movies for you to watch on New Year's Eve. So ring in the new year with your loved ones on your comfortable couch, a cozy blanket, some good wine, and oh, don't forget the popcorn.
Holidate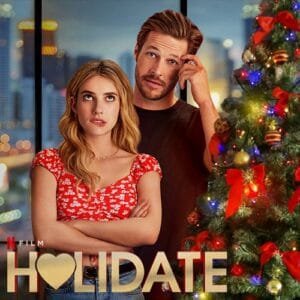 When two strangers agree to be each other's plus ones for a year, that's what we call a perfect 'Holidate'.
This movie, starring Emma Roberts and Luke Bracey, will be released in 2020, and it will appeal to everybody who experiences holiday season aloneness. I won't lie; this rom-com is very cheesy, but it's still cute!
New Year's Eve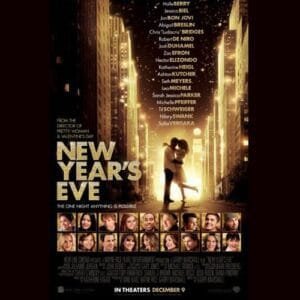 The American romantic comedy drama is perfect for New Year's Eve.
Some movies are made with pure emotions and this one falls under that category and definitely deserves a place on this list. The movie revolves around a bunch of complex characters who try and find love on the occasion of New Year's Eve.
An Affair to Remember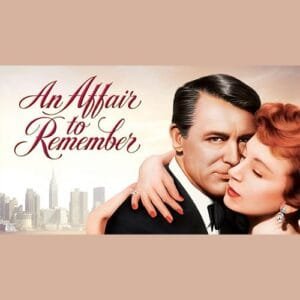 An affair to remember is a classic romantic.
This classic actually begins with a kiss on New Year's Eve rather than concluding with one. A heart-wrenching romance classic starring Cary Grant and Deborah Ker starts on New Year's Eve and then follows the main couple as they wish to return to that moment and each other, become engaged to other people, and make a pledge to reconnect on top of the Empire State Building in six months.
Bridget Jones' Diary
A must-watch for all the singles looking for some 2023 resolutions.
This fantastic as-hell movie begins and ends on new year's eve. The romantic comedy featuring Renee Zellweger revolves around Bridget Jones and her 32nd year of being a loner and single. As you will go along, you will see a hilarious story where Jones keeps a diary of a year that she spends trying to quit smoking, getting into romantic disadvantages, and much more. As the new year is just around the corner, this might be the perfect watch for you too.
Snowpiercer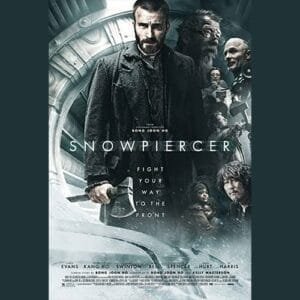 The earth is frozen and only a few will make it to the human race.
Not only is this a fantastic movie for the new year, but it's also one of the best futuristic thrillers in recent years. Chris Evans in the main role decides to lead the squalor-filled back half of the carts, which are forced to live on a train that travels around the globe in an unending loop, in order to overthrow the wealthy upper class, who are toasting to another year of grandeur.
The Holiday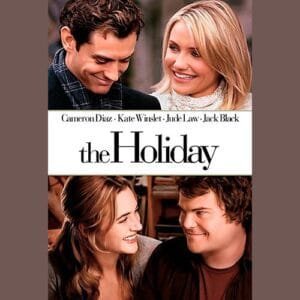 When two women swap home in each other's country, a great holiday movie comes to reality.
If you are someone who's missing the presence of a partner this holiday season, this one is definitely for you. In this new classic, Cameron Diaz and Kate Winslet switch residences for the holidays, so you get two holidays for the price of one. Our two heroines and their chosen beaus come together to dance in the New Year after spending Christmas separated across an ocean in a scene that embodies romantic comedy joy.
About Time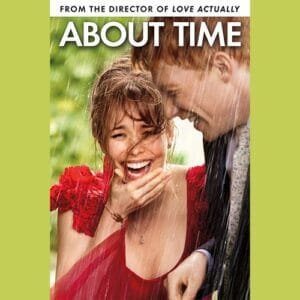 Starring Domhnall Gleeson and Rachel McAdams, the movie is time-travel.
Make sure to get a box of tissues handy while watching this sweet time-travelling romantic saga. Tim Lake, who is a 21-year-old boy, has one simple goal in mind when he discovers that he has the power to travel through time and can do anything as long as it doesn't change the course of history.
Sex and the City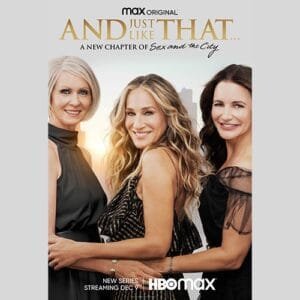 Sarah Jessica Parker, Cynthia Nixon, and Kristin Davis return as Carrie, Miranda, and Charlotte.
Sure, this film isn't all about New Year's Eve, but the parts that show the holiday season are cheery enough to count. Fun fact: Sex and the City's first representation of the holiday occurred during the New Year's Eve scene in the film. Carrie, inspired by her new assistant and friend, "Saint" Louise from St. Louis, stays in and watches Meet me in St. Louis at midnight instead of kissing Big, and she eventually runs into Miranda, who had also planned to spend the night alone.