After two excellent talks-filled episodes, Koffee With Karan is back to its usual, dull self
Every week, viewers of Koffee With Karan have various hopes for the brand-new episode, but by the time it's finished, they are let down. Only three of the nine episodes that have been made available so far have been actually good and maintained viewers' interest the entire time. The remaining episodes have all been quite repetitive, and it's possible that viewers get tired of seeing the same thing repeated with different personalities.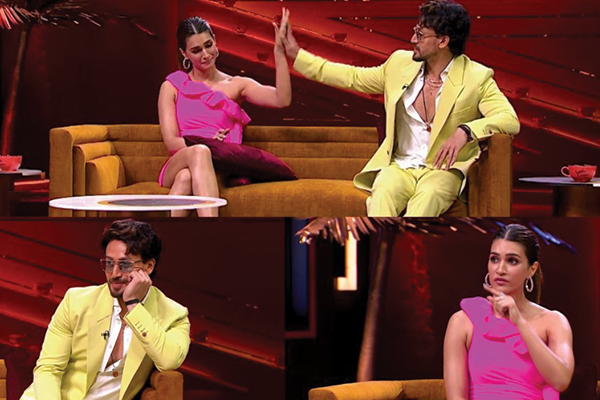 Kriti carried the show and even though she wanted to remain nice in the eyes of her mother, she was quite fun
Tiger Shroff and Kriti Sanon were on the magnificent couch this week on the show. The pair made their cinematic debuts in 2014's "Heropanti," which was released. In the beginning, it made sense because it brought back the old co-stars and revealed some rumors about the films they made together. Karan Johar, however, only cares about who the actors and actresses in the industry are dating and then claims that it happened because they shouted it aloud on his talk show on his "manifestation couch." Some fans have said that Karan is a 13-year-old teenager in a 50-year-old's body who has just recently learned about sex and is only interested in everyone's sex life.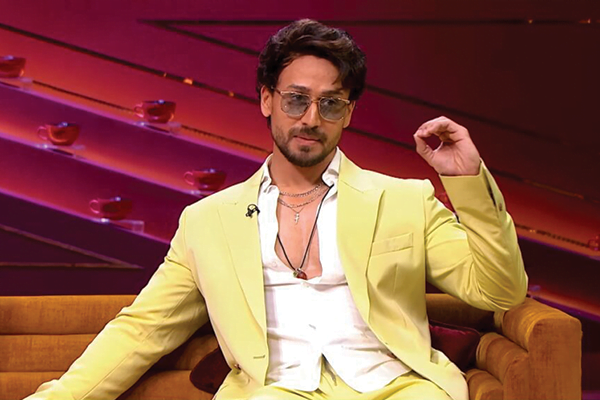 After a point in almost every episode, celebrities have to reveal their dating status to keep Karan's mouth shut
 The outfits chosen by the duo were fabulous and Kriti looked absolutely stunning in her outfit, followed by Tiger who looked like his usual self in a brighter color. Karan Johar remarks that Kriti Sanon and Tiger Shroff look like bubblegum when they enter the set. When you see them together, it really does appear that way, with Tiger's yellowish dress mimicking the white, neutral half of the gum and Kriti's pink attire representing the delicious pink portion.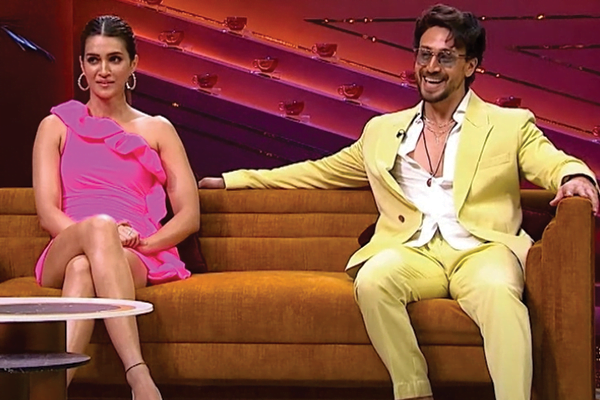 The outfits would have been my highlight of this episode of Koffee With Karan
Karan starts out by inquiring about their first movie and whether or not they had chemistry straight away. When Kriti assumed she was there for an audition, it was actually a look test for Tiger, it turned out. In addition to learning that Kriti had tried out for Student of the Year. Then he moves on to Tiger Shroff, and it wouldn't be Koffee With Karan if he didn't ask about their romantic relationships right away. Since most of the debut protagonists from the same movie ultimately start dating, he seeks to learn if the pair had anything going on between them. But he disputes it, and even we detect, if anything, a pleasant atmosphere between them. Then Karan Johar tries to interrogate Tiger on whether or not Disha Patani is with him, but he maintains a "buddy" status. When he didn't receive the response he desired, he focuses on Kriti and her relationship with Aditya Roy Kapoor, essentially trying to convince her that they should date and have a relationship on the sofa. I think this has become kind of a template for the show that they need to make sure that whoever is coming on the couch, should be dating and if they are not, they should start dating somebody. Kriti, made it very clear on the show that she is not dating anyone and would be single, but Karan being Karan started pressing names from the industry who she must date and hang out with.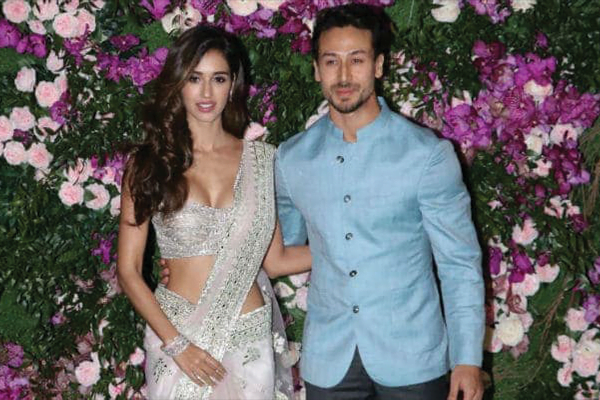 Tiger Shroff and Disha Patani were rumored to have broken up last month 
When they go to Koffee Bingo, Tiger questions what it means to reject a co-advances, star's which makes you wonder whether he's really that stupid. He contradicts himself, since his responses paint a different picture of who he is. Following Kriti's full explanation of her mother's rejection of lust stories, Johar extends an invitation to join her family for lunch. The rapid fire round wasn't that interesting either as the duo kept their secrets to themselves and tried to be cryptic on some non-contradicting questions. They both played so try-hard to win the expensive hamper but at the same time made sure they reveal no secrets that's why the segment felt out of place at one point. Tiger won the round by 58% votes but the audience on social media felt that Kriti's answers were quite balanced and quirky at the same time and should have gotten the hamper. She did redeem herself in the gaming segment right at the end, where she used all her dance steps and calling ability to win the round.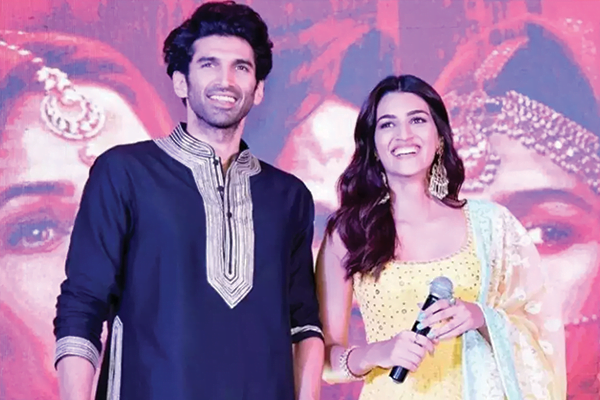 Kriti claims that she and Aditya Roy Kapoor can't date because they have very different music preferences but are good friends
The programme was mostly peaceful since the guest was cautious about sharing anything. Tiger had a contradictory attitude and added some humor to the situation, while Kriti remained cool and collected. A lackluster episode was overdue following two phenomenally fantastic episodes, yet the fans have entirely different opinions. Who would be sitting on this couch the next week and if it would be another boring episode remains to be seen.