For celebrities, Koffee with Karan is either going to be lucky or unlucky since it can either be extremely helpful for some as it advances their careers or it might cause a downturn due to problems.
The unofficial matchmaker of Bollywood is Karan Johar, without any doubt. The director was identified as "Sima Taparia" in a recent interview. But aside from Karan, his well-liked chat show Koffee With Karan also functions as a breeding ground for new love affairs. On Koffee with Karan, celebrities kind of materialized their relationships, from confessing they had a crush on another celebrity to admitting they would look nice together. We compiled a list of famous couples whose romances began on the coffee sofa. In retrospect, we can say that we anticipated this. 
Jahnvi Kapoor and Sara Ali Khan came for the second episode of the new season and revealed that Vijay Deverkonda was the one that found to be attractive
1) Katrina Kaif
Katrina Kaif and Vicky Kaushal were able to keep their connection a secret from the media so that they could later announce their marriage to the country as a whole. Varun Dhawan and Katrina both made appearances on the talk show in Season 6. Who does she think she would look well with, Karan Johar questioned? She promptly responded with the name of Vicky Kaushal. Later on in the same season, when Vicky Kaushal and Ayushmann Khurrana made an appearance, Karan informed Vicky of the same, and Vicky feigned fainting. They got married in December 2021 and have been regularly posting about each other on social media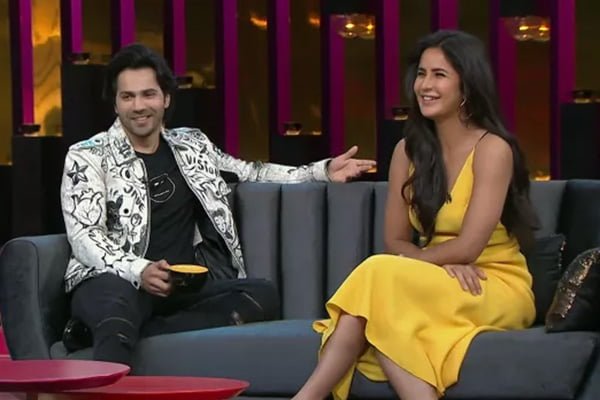 Katrina Kaif and Vicky Kaushal got married on 9th December, 2021 after dating for quite a while
2) Alia Bhatt
Alia Bhatt had acknowledged having a crush on Ranbir Kapoor her whole life. When Alia and Parineeti Chopra made an appearance on the show in 2014, Alia was open about how she thought Ranbir Kapoor was "adorable" and that she wanted to "marry him." Now that time has passed, Alia has unquestionably achieved this by marrying him. In April 2022, the pair exchanged vows in a private ceremony. 
Alia and Ranbir got married earlier this year and are soon to become parents as well when the couple announced that Alia is pregnant
3) Sara Ali Khan
Sara Ali Khan made a confession when she appeared on Koffee With Karan for the first time with her father, Saif Ali Khan. The actor indicated that she would like to date Kartik Aaryan. Later, many began to believe that Kartik and Sara were dating after they were frequently seen together. However, neither party responded to the rumors, leaving the public in the dark. But KJo revealed the truth in a recent interview, saying, "This sofa is what I refer to as the manifestation sofa. Just say a name, I was like telling Kriti (Sanon) the other day. Sara brought up Kartik, and they began dating." 
Karan Johar confirmed that Sara Ali Khan and Kartik Aaryan were together and broke up recently
4) Malaika Arora
Malaika never revealed anything about her personal life again after her divorce. Whenever Arjun Kapoor was questioned about his relationships, he responded similarly. Malaika made an appearance at the Koffee Awards in one of the episodes alongside Kirron Kher, Vir Das, and Mallika Dua. Regarding the Best Male Performance of the programme, Kirron asserted that Arjun wins. Malaika then admitted as much, saying, "I prefer Arjun this way or that way." They both acknowledged their relationship later.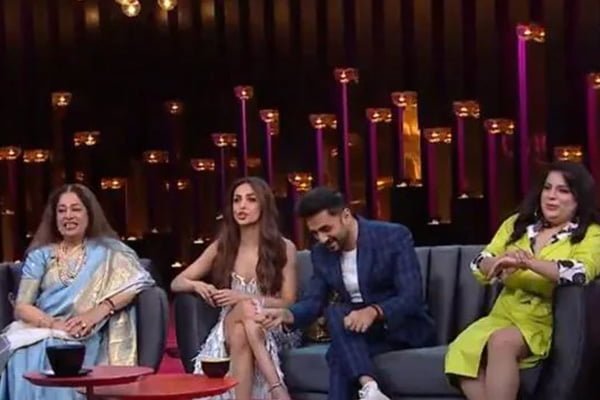 The couple are still dating and recently took a vacation to Paris to celebrate Arjun's birthday
5) Ranveer Singh
Ranveer Singh and Deepika Padukone are Bollywood's leading pair. Ranveer has never been reluctant to publicly declare his love for Deepika. On Koffee With Karan in 2016, Ranveer made an appearance alongside Deepika's ex-boyfriend, Ranbir Kapoor. Ranveer responded immediately that he would marry Deepika when Karan Johar asked him a series of quick questions about which celebrity he would kill, marry, or hook up with. 2018 has now passed, and the pair got married to each other.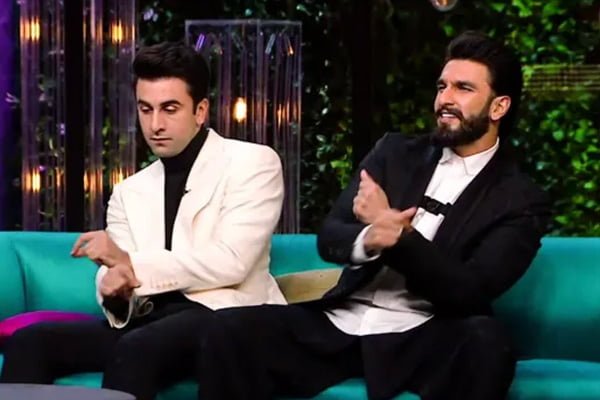 Ranveer Singh and Deepika Padukone got married on October 21, 2018 after dating for six years
During the first few episodes of this season as well, we have seen that celebrities are much more straightforward and are claiming other celebrities to be attractive and stunning. They also might be manifesting something and hope that something brews over a cup of coffee sooner rather than later.