From De Dana Dan to Garam Masala, Let's check out some of the underrated comedy movies that featured Akshay Kumar in the 2000s.
Akshay Kumar is renowned for the daring stunts and acts he performed in classic Bollywood films from the 90s, but in comedies, he revealed another side that audiences embraced, earning him the title of one of the industry's top comedic actors.
Such beloved comedies as Hera Pheri, Phir Hera Pheri, and Welcome are today regarded as cult classics in the comedy genre. However, there are also comedies of this calibre that are overlooked by viewers or do not receive the praise they merit.
If you enjoy good humour films, check out some of Akshay Kumar's underappreciated films.
De Dana Dan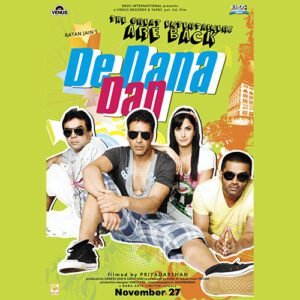 De Dana Dan is an underrated film that ought to be seen more often. The ensemble cast of the film, which included Akshay Kumar, Suniel Shetty, Katrina Kaif, Sameera Reddy, Paresh Rawal, Rajpal Yadav, Asrani, Chunky Pandey, and Archana Puram Singh, told the tale of two buddies who are in dire need of money in order to marry their respective girlfriends.
The main plot of the movie is about how they get into various predicaments while trying to make quick money. The movie had a mediocre box office reception at the time of its release.
WHERE TO WATCH: Jio Cinema
Awara Paagal Deewana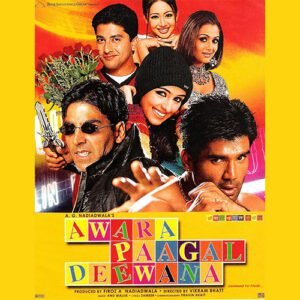 This is one of those films that only a small number of people have heard of, but its memes are widely shared online. On June 20, 2002, Awara Paagal Deewana was released which was directed by Vikram Bhatt. Rahul Dev, Johnny Lever, Preeti Jhangiani, Aarti Chhabria, Paresh Rawal, Sunil Shetty, Aftab Shivdasani, and Rahul Dev are among the cast members.
If you are a fan of Akshay Kumar's action scenes or Paresh Rawal and Johnny Lever's comic timing, than you have to see this movie at least once in your life.
WHERE TO WATCH: Netflix
Deewane Huye Paagal
'Deewane Huye Paagal' is a stand-alone continuation of 'Awara Paagal Deewana' from 2002, a romantic action comedy. Despite receiving mainly favourable reviews before its release, the movie ultimately did poorly at the box office.
Suniel Shetty, Paresh Rawal, Shahid Kapoor, Rimi Sen, Johnny Lever, and Vijay Raaz all appear in the movie. The funniest comedy scenes in this movie will have you laughing every time you watch it.
WHERE TO WATCH: Jio Cinema
Khatta Meetha
Khatta Meetha is distinct from the other comedies directed by Kumar. The movie is a political satirical comedy that Priyadarshan wrote and directed. Trisha Krishnan made her Bollywood debut in 2010, and she is currently having back-to-back success with Ponniyen Selvan.
Rajpal Yadav, Johnny Lever, Jaideep Ahlawat, Kulbhushan Kharbanda, Manoj Joshi, and Neeraj Vora will also appear in the movie. Khatta Meetha received negative and positive reviews upon release and was deemed ordinary, but with time it rose to become a cult classic.
WHERE TO WATCH: Amazon Prime Video
Garam Masala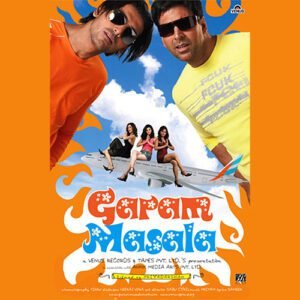 Akshay Kumar, John Abraham, and Paresh Rawal play the main characters in the 2005 release of Boeing Boeing, Garam Masala, an adaptation of the 1985 Malayalam comedy film of the same name. Although the reviewers gave it a mixed response after its Diwali 2005 release, it was a financial triumph at the box office.
This film tells the hilarious story of two flirts (Akshay and John) who continue to approach ladies even when one of them is engaged. When the bride-to-be learns that her future husband is cheating on her, chaos results.
WHERE TO WATCH: Disney+Hotstarkr