Casting directors and producers can benefit from the experience performers have to offer in a number of ways. As a result of their experience in the field, they occasionally pick up new abilities. These can range from something as simple as mastering the guitar to even directing their own film.
Many actors and actresses have taken on the job of director for the movies they are starring in these days. They acquire these talents over time and put them to great use for the producers, saving them money overall in the process. We'll have a look at these famous people who did both acting and directing flawlessly at the same time. 
1) Ajay Devgan
One of the most well-known and revered figures in the Bollywood industry is Ajay Devgan. He started working in the field in the 1990s and is still doing so today. He has somewhat less work to do now than he did previously, yet he still produces two to three films annually and even has his own production company. These days, his production company produces the majority of his films. Ajay Devgan both directed and acted in the thriller Shivaay, which was produced by his company. Additionally, the special effects category of a national film award went to the movie.
Shivaay was a box office hit and Ajay Devgan recieved praise from everyone in the industry for a magnficent performance 
2) Naseeruddin Shah
Naseeruddin Shah, a seasoned actor and one of the longest-tenured members of the Bollywood industry, gained another accomplishment when he began to direct movies. He was the director of "A Wednesday," one of the best suspense films ever made. Together with veteran actor Anupam Kher, he helped make this movie a smash success that will be remembered for years to come.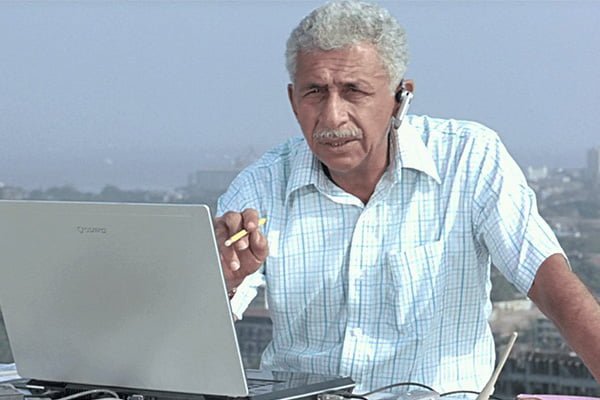 'A Wednesday' is still one of the greatest hits of the bollywood industry and is considered to be one of the most underrated movies to be released.
3) Aamir Khan
The man who needs no introduction ever, the man who can do any kind of roles and has been seen from love stories to documentaries to thrillers to emotional films for children. Aamir has directed one of the great masterpieces of Bollywood industry which was 'Taare Zameen Par'. The movie touched the hearts and minds of not only students but also teachers and parents across the country. The direction in such a movie needed to be perfect, and Aamir did a remarkable job.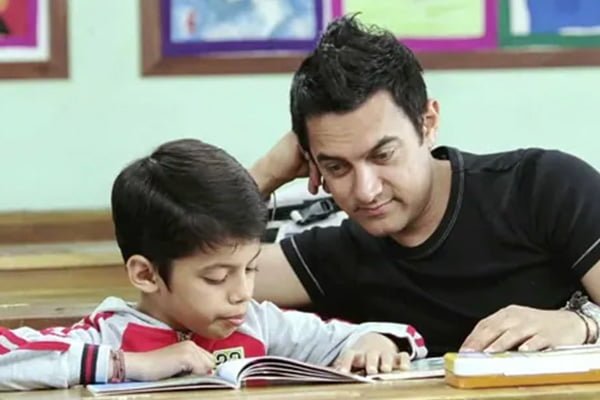 Aamir Khan has done many great movies but 'Taare Zameen Par' will go down as the greatest films every made because of the impact it has had towards the audience.
4) Kangana Ranaut
In the Bollywood industry, Kangana Ranaut is constantly a hot issue because she is almost always involved in some sort of controversy. She has starred in some excellent Bollywood films throughout her career, but recently her films have suffered slightly as a result of these scandals. But one thing that fans of Bollywood might not be aware of is that Kanagna Ranaut also has the ability to direct movies. She was the director of the ancient history film "Manikarna," which she also produced. She not only served as an inspiration to women in our nation on screen, but she also seized control of the direction of this cult masterpiece. Despite the fact that Manikarnika already had a director, she persisted in continuing to direct and star in the film, and it was released to critical acclaim.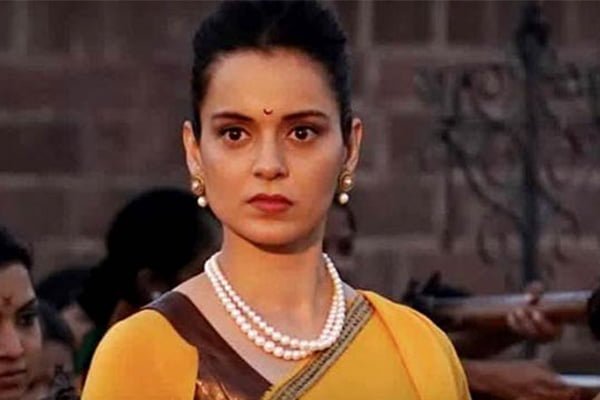 Manikarna's release was full of controversies as well but was able to become a hit in the box office as it earned over 100 crores
5) Farhan Akhtar
People that fit the definition of an all-rounder are uncommon in the Bollywood industry. Farhan Akhtar is one of those individuals who has the ability to act, sing, create, produce, and so on. He has performed in a wide range of roles, and he is the author of numerous hit songs and motion pictures. Zindagi Na Milegi Dobara, one of his most well-known films, was co-directed by him and her sister Zoya Akhtar, a fact that you may not be aware of. He had assisted Zoya while directing and acting simultaneously. 
According to rumours, there will be a sequel to 'Zindagi Na Milegi Doobara' but haven't been confirmed by either Zoya or Farhan Akhtar
They say "Jack of All Trades, Master of None," yet it seems that this saying is no longer relevant. While the majority of people have just one objective or vision, there are plenty who like to experiment with many endeavours. As a result, some people fail while others discover they have different strengths. For some actors, this is also accurate. We are drawn to them when they are on TV and want to see them repeatedly. They are successful actors who are able to continue acting alone, but they experimented and found more success. These were just a few of the few people that could accomplish both; typically, actors gain experience in the business before becoming directors.