Are you in a toxic relationship? Here is what's stopping you to end this toxic relationship, to know further, read.
Every relationship sets out its footing for a 'forever' and healthier relationship. It is easier to live and accept the same lifestyle with a toxic relationship, when you stay with the person for a longer period of time. Though sometimes it is difficult to analyze and identify red flags, a toxic relationship can have adverse impacts on a person's well being and emotional health. Everyone has bad or worst days in a relationship but here are some continuous patterns which will help you identify this 'toxic relationship'
Red-Flags in a relationship.
Does your partner's presence leave your energy more draining? Well, you should consider them as a red-flag sign for your relationship. For a body to feel the drainage, it comes from maximum mental and physical drainage because of the partners unhealthy patterns and behavior. If you find yourself relieved or more relaxed in their absence, consider them as 'toxic energy'.
In a healthy relationship, people do fight but also resolve it. If you are not able to talk openly about the resentment and hold back the grudge, it usually leads to a toxic environment and toxicity in the relationship. If your argument somewhere ends in emotional disconnectivity, gaslighted talks and in physical abuse out of anger, it is not healthy. Consider them as a sign rather than as a 'mood swing' of a partner, it is nowhere okay to go through physical abuse when it's costing your mental health. 
        

Afraid of partner's reaction
Do you continuously find your decision upsetting your partner? Do you feel extreme fear to express yourself? Well, a relationship is there to make you feel safe and if it hinders your choices and decisions in a manner that makes your mind space in 'anxiety', re-think about this relationship. Toxic people have explosive reactions and once you find your partner in irrational and extreme reactions it can create a space of fear for your partner.
      Ways to break-free from Toxic-relationships
Best ways to free yourself from a toxic relationship.
1.  Re-invest in your Identity
"Know my value", one of the ways to break-free from unhealthy relationships is through knowing your value. In a toxic relationship draining your energy, losing identity and even confidence is normal, but remaining the same never helps. Acknowledge your losses and re-invest in yourself again. Adapt new hobbies, adapt habits or healthy patterns and use affirmation to build yourself.
 2. Cut-off
Cut-off toxic person from your life.
Cutting-off is the hardest in a relationship. But this dramatic change can be done through a process, cut-off from social media, contact and hangout plans. If you want to recover and heal from your toxic relationship, you need to say 'no'.
3.  Let it all out & Vent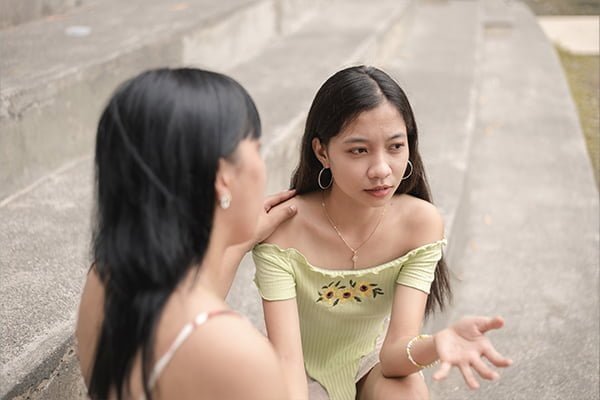 Venting becomes a essential step.
When a negative feeling exists you need to vent it out, otherwise it will mess up your steps in life. While expressing to your close ones, family, friends or even best friends helps you distinguish between right and wrong, gives you clarity for your emotions. It becomes quite essential to vent when you live with a toxic person, let it all out and let others give you support which you need.
4.  Establish new boundaries
Having 'no boundaries' is risky for a relationship.
Living in a Toxic relationship can be a threatening place for a mind. But here is something you can do to break-free these wounded bonds, try and set new boundaries. You have the whole right to bring and make new boundaries according to your needs and it will help you 'stop' when a relationship becomes a threatening place for you. Most relationships get fixed and build stronger because of individual healthy boundaries.