From the excitement of finally getting to live with your beau to know more about their lifestyle, here's a heads up for you before you move in with your partner.
People have different perspectives on talking about their live-in relationship experiences. Most of them are either the ones that make you think again before moving in with your partner or the ones that are too good to be true. Just like other phases in life, this one also has its own journey.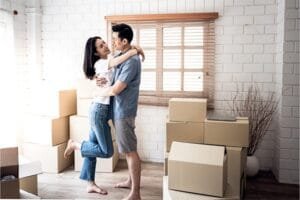 Other than all the happy moments, there will be times when you will have to support each other in hard times.
Making a decision to live together is a ride of a fresh adventure full of random attempts to do what you believe to be right and just the proper degree of physical and emotional connection to determine whether you're going to succeed or fail as a couple. This list includes both practical advice and sentimental asides, along with a good dose of humor since that's how you take your relationship to the next level. Making a decision to live together is exactly that. It's amusing, educational, demanding, humiliating, reassuring, and above all, a completely unique experience.
You know everything about each other in a new and eye-opening way. Surely you both have known each other for a long time but when you start living together under the same roof, you get to know a lot of things which might surprise you.
Supporting each other's personal and professional goals is now significant. Remember how you used to wish you were there for your partner physically to support them when they were confused or vulnerable? You have that time now.
Living together allows both of you to be there for each other.
3. The "Just Us" kind of clean. I hope you know what I mean. There will be times when a little bit of untidiness will bother you but he/she might say no one else is here, it's just us. However, things might get stressful when your friends or even better, your parents will be coming over. Also, one of you will definitely get the title of the messier one.
4. Confront any differences will become a must. Many people prefer walking away when there is a conflict. But when you live together, that's not a very practical choice. Confronting any difference or conflict will only help you and your relationship to become stronger.
5. Silence is comfortable now. That's the beauty of living alone, you both can be silent and comfortable with each other as you start finding joy in little things.
There will highs and lows but this time, you will have your partner by your side.
6. Dependency and Importance. Soon after moving in, you both will realize being dependent on your better half. 'Babe have you seen my phone?' and many such things will become common. Not just this, you two will be there for each other during the lows, highs, sick days, drunk nights, and whatnot. Taking care of them in each phase and supporting them during the lows will make you both feel important.
Talk things out and it will become a fun adventurous journey for both of you.
7. Duties and responsibilities. Soon, you understand how people carry out the basic duties in their own way. This topic might come up more often than you'd want it to. However, it is better to talk and split duties, responsibilities, and money matters (bills) before moving in to avoid any unwanted situation.