These cameras might be expensive, but they are also available for purchase. Read on and find out if these suit your purpose.
We've already mentioned the most expensive video cameras that you can only rent. But what if you wished to purchase the camera for yourself, maybe even rent it out yourself? Who are we to stop you, in fact, we are here to aid you in such an endeavour. To do that, we are now mentioning some of the expensive cameras that are actually available for purchase, should you be so inclined. But one thing is for certain, you are going to be able to shoot spectacular quality videos with these pro cameras.
1. ARRI ALEXA LF and ALEXA MINI LF
ARRI ALEXA LF and ALEXA mini LF
The ALEXA LF and the ALEXA Mini LF are frequently used together and so we'd suggest purchasing them both together. They are the current top consumer-level offerings from ARRI and also their newest offering in this segment. But the good news here is that you can actually buy them. Both are often used together on sets – the ALEXA LF plays the A-cam role and the Mini LF plays the B-cam. And these are commonly used on stabilizers or tight fight sets. The cameras have captured the Oscar-nominated film Judas and the Black Messiah, The Trial of the Chicago 7, and News of the World.
2. RED RANGER MONSTRO 8K VV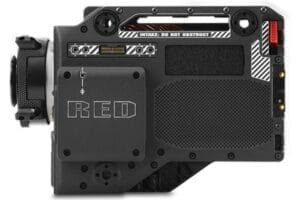 Red Ranger Monstro 8K VV
The MONSTRO 8K VV sensor is a top-of-the-line tech product and also happens to be RED's flagship product. It is so technically advanced that it finds itself a crucial part of the Millennium DXL2 from Panavision. So, if you are looking to own that tech, the RED RANGER is the current top-of-the-line body from the manufacturer with a MONSTRO 8K VV. But, you could also go with the MONSTRO on the DSMC2 body. To provide you with a little perspective, DSMC2 MONSTRO has been paired with the Millenium DXL2 on Extraction and has also been featured in the viral behind-the-scenes shots of vehicle stunts of director Sam Hargrave.
3. SONY VENICE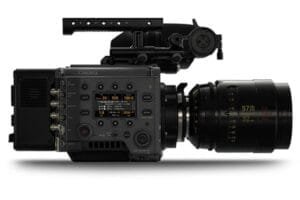 Sony Venice
The Sony VENICE is quite versatile – it is good for capturing both film and television. It also happens to be the flagship camera body of Sony's CineAlta line. It was originally developed for film and television but has managed to become a television go-to camera; having captured limited series and select seasons of some well-known shows like Ozark, The Crown, The Boys as well as Bridgerton.