With him playing a male gynecologist, Ayushmann Khurrana is back in a new character and a plot that only he could have conceived. 
The comic tribulations of Dr. Uday Gupta, played by Ayushmann Khurrana, are the subject of the medical college comedy-drama Doctor G. Uday is enrolled in a gynecology class with only female students despite wanting to specialize in orthopedics. He finds a mentor in Shefali Shah, who counsels him to shed his male touch in order to earn the trust of his patients. Like most of his movies, Ayushmann Khurrana and team have tried to add a comical touch to the story to make it more interesting and at the same time make sure the message is conveyed to the audience properly.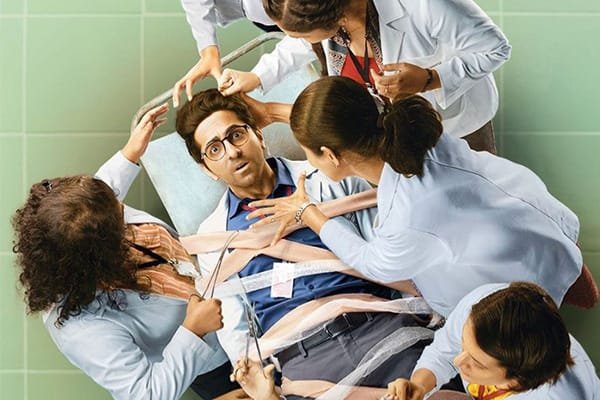 The movie is set to hit the theatres on October 14th and fans are excited to see Ayushmann in a new role
Ayushmann Khurrana is returning in a different, unorthodox character. The actor presented the teaser for his new movie Doctor G, in which he plays a reticent student of gynecology. The movie, which is being produced and directed by Vineet Jain, will debut in theaters on October 14. As Dr. Uday Gupta, Ayushmann tries to become a gynecologist since he is aware that women do not feel comfortable with male gynecologists.The trailer begins with Ayushmann getting slapped in his clinic by the husband of a patient who the former was looking at. In the following scene, Ayushmann, who is uncomfortable handling women, is shown asking a fellow student to switch the subject since he wants to study orthopedics instead of gynecology. The girl declines, and when he is questioned about it, he responds, "How can I treat body parts I don't have? Jo mere pass hai hi nahi uska ilaj kaise karunga." This scene leaves the fans in laughter splits and there are a couple of other scenes like this which keep the audience's attention.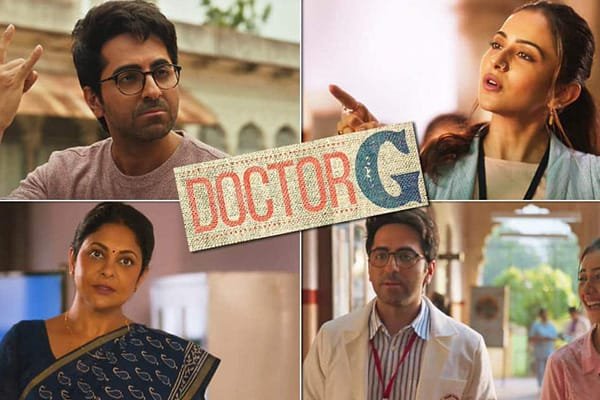 Shefali Shah and Rakul Preet Singh are also part of the cast alongside Ayushmann Khurrana
The movie's casting was also excellent since the correct actors who are excellent fits for the parts were awarded the roles. Shefali Shah helps out Uday, who plays the role of Dr. Nandini, a gynecologist and Uday's teacher. She counsels him to take his patients' needs seriously and "lose the male touch." Ayushmann makes a mistake while tending to a patient as the trailer comes to a close. His mother is portrayed in the movie by Sheeba Chaddha, while his classmate and prospective love interest, Dr. Fatima is portrayed by Rakul Preet Singh. Shefali Shah's character aims to correct Ayushmann's character's way of thinking. When Ayushmann says, "Hamesha female doctor prefers karte hain log", she reminds him, "Male-female kya hota hai? Doctor doctor hota hai." She makes an excellent point regarding professionalism by pointing out that female patients would feel more at ease around him if he treated them like people instead of focusing on how he is different from them due to his gender. Therefore, she responds to Ayushmann's character's statement, "Patients aisa sochte haina," with, "Pehle aap toh aisa sochiye? and that he has to lose the male touch which is a very important factor in their field.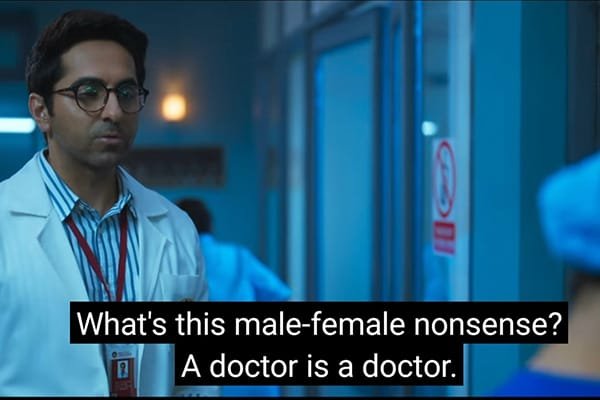 This was one of the most bold scenes from the trailer of Doctor G
A movie like "Doctor G" serves as a helpful reminder that everyone, regardless of gender, should be concerned about health and medical concerns. Conversations concerning women's health and the normalization of individuals addressing things linked to it are urgently needed given the amount of misconceptions and lack of understanding on this front. Without a doubt, the movie will do well at the box office; let's just hope it lives up to the trailer.