IPL Auction is around the corner and that means the preparations for the biggest T20 league has begun and players would be eyeing a hefty fee from the IPL Franchises
The 405 players who will be on the final list and available or franchises to bid on during the mini-auction on December 23 in Kochi, Kerala, have been announced by the IPL. From the initial list of 991 players, the list was cut in half. Four players are from associate nations, 119 players have caps, 282 players have no caps, and there are 405 players enrolled for the auctions. There are a maximum of 87 talents available, with upwards of 30 slots reserved for international players. Sunrisers Hyderabad (SRH) and Kolkata Knight Riders (KKR) will each enter the auctions with a purse of Rs 42.25 crore and Rs 7.05 crore, respectively. Some fresh names from the auctions, including Cameron Green, Litton Das, and Russie Van Der Dussen, may fetch high bids. Let's look at the five players who might be the costliest buys at the IPL Auction.
1) Sam Curran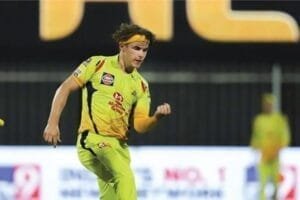 Which team do you think would best suit Sam Curran?
One of the most lethal, young death bowling all-rounders in the England team, Sam Curran was essential to his country's World Cup winning run earlier this year. He was the joint second highest wicket taker at the tournament and the highest wicket-taker after the super 12s began. He can give a late lower order contribution to the batting as well which adds to his list of abilities. Sam Curran has already played for two franchises in the IPL that are Punjab Kings and the Chennai Super Kings. His batting exploits were at watch when MI played CSK and he was the lone wolf that carried the team to a respectable total. He has improved his death bowling over the past year and his accuracy with yorkers will put a stop to the run scoring in the crucial death overs. There are many teams who will be after him, but he would be eyeing a move to former team Chennai Super Kings or a move to the five time champions Mumbai Indians who would be bidding for him for sure.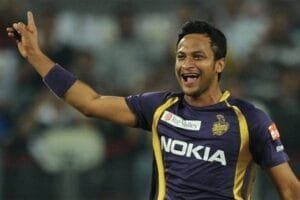 Mumbai Indians would love to have a spin all-rounder like Shakib 
Shakib has been an evergreen commodity at the IPL and has won the title a couple of times. He has previously represented Kolkata Knight Riders and Sunrisers Hyderabad. Unexpectedly, the long-time IPL participant from Bangladesh who plays all three positions remained unsold in the IPL 2022 auctions. Later, it was discovered that Shakib was not purchased because he had informed the franchisees prior to the auction that he would not be available for the full season. Shakib has performed admirably in the most recent series against India, both with the bat and the ball. Additionally, his presence gives the team he plays with more depth and experience. As a result, teams like SRH, Mumbai Indians, or perhaps Punjab Kings, may be interested in signing him. Shakib's base price is Rs. 1.5 crore, which may indicate that he will want a high price when the final bid is received.
Adil Rashid would thrive under CSK and MS Dhoni on those slow Chennai pitches
Adil Rashid has transformed himself into a lethal leg spinning option for England and his ability to take wickets and keep the runs down at the same time wasn't going unnoticed. IPL franchises have made a note and would be looking to add a world class overseas leg spinner like Rashid into their squad. He has different variations like the googlies and the quicker deliveries which will surprise the batsman. His performances in the World Cup knockout matches against India and Pakistan were beyond amazing. It has been often the case that his performances went under the radar but IPL Auction is the right platform where such performances reap the highest of rewards. Mumbai Indians would be the favorites to sign him as they currently have no spinners in their squad and the addition of Adil Rashid would be massive for their team balance. The only problem for franchises is that he won't be coming in at a cheap price as his base price is Rs. 2 crores.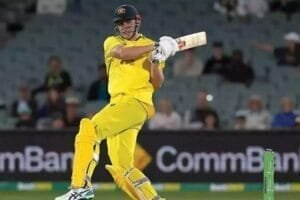 Cameron Green is also an option that SRH might want to go after 
Cameron Green has been making strides in International cricket ever since he made his test debut. He recently made his T20I debut against Pakistan and had a superb series for the visitors. His performances against India away and then a splendid performance against West Indies at home was enough for him to get selected in the T20I World Cup side for Australia. He has the ability to hit huge sixes and doesn't take time to settle at all which is a big boost for any side. He can be a lethal option on a bouncy or a fast track and can provide his team with a few overs in the innings. Coach Ricky Ponting of the Delhi Daredevils has already stated that he has saved a sizable amount of funds for Green for the auctions and is eager to have him join the team. Green participated in his first T20I match this year against Pakistan, and he has since featured in 8 matches, amassing 178 runs at an average of 35.60. Most teams would be looking to have an overseas option like him in their ranks.
Ben Stokes might be the highest overseas buy of this year
This name needs no introduction and the kind of cricket he has played in 2022 has been magnificent. Ben Stokes, became the captain of the England test team earlier this year and has revolutionized the England side into a formidable force. His exploits in the recently concluded T20I World Cup can not be overlooked. He played a match winning innings against Pakistan and stayed right there till the end to make sure his side gets the victory. He got redemption for his last over failure in the 2016 finals where he conceded 24 runs in 4 balls from Carlos Braithwaite. Given that Mumbai Indians and Sunrisers Hyderabad would undoubtedly pursue Stokes, his base price of Rs 2 crore might soar as high as Rs 7–10 crore. The daring all-rounder will be in high demand at the auctions despite only playing one game in 2021 and not appearing in the IPL's 2022 season. This is due to his recent performances. Stokes was previously a member of the Rajasthan Royals team in the 2019 IPL, and Rajasthan paid Rs 12.5 crore to get Stokes. He has participated in 43 IPL games, amassed 920 runs at an average of 25.56, and claimed 28 wickets.
There are other swashbuckling names as well that might go for the big bucks but these would be our picks that might receive a massive pay check from one of the IPL franchises. Which player do you want your time to go after in this IPL Auction. There is a chance it might be an Indian player that gets the highest bid but as they say never say never. We have often seen that anything can happen at the IPL Auctions and this might just be the case this Friday in Kochi.