The T20I World Cup is set to begin this week but for some it might be the last World Cup in this format of the game.
The start of the eagerly awaited T20 World Cup 2022 is in less than 24 hours. For this international competition planned to take place in Australia, all teams are thoroughly prepared. The showcase event is regarded as the most significant competition in T20 cricket, and as a result, all of the world's top players are keen to compete in this tournament. This article will examine five players for whom this T20 World Cup may be their last. 
1) Aaron Finch
Captain of the defending champions, Aaron Finch, is set to lead his Australian side on home turf for the upcoming World Cup, but this might be his last action in this format after the tournament ends. Finch recently announced retirement from the ODI format which had already sparked rumors about his time in the T20I format as well. He hasn't been in great form for quite a while now and his weaknesses against the inswinging deliveries have been noticed by pretty much every side. There is no doubt that he can be absolutely lethal if he can survive the initial phase of the innings and can turn the tide of the match to his team's favor. Australian team management also tried using Finch at number 4 and this was the case during the England and West Indies series which recently concluded. This new role might just be the impetus that Finch needed to revive his form. But at the age of 35, and having already retired from ODIs, it's highly unlikely that he would continue after the World Cup. He would be leading his side in this tournament and would be hoping that he can end his time in International cricket on a winning note.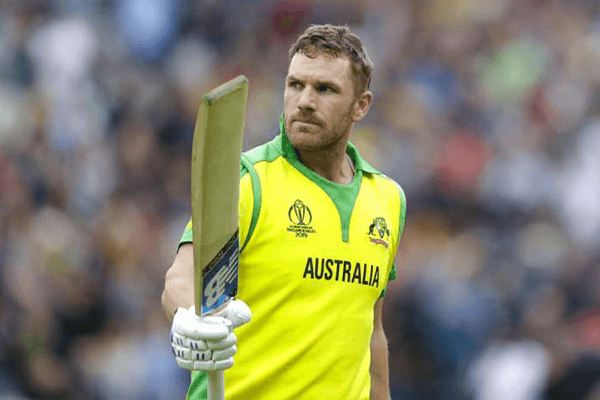 Can Aaron Finch take Australian team to another WC Title this year?
2) Shakib Al Hasan
Shakib Al Hasan is a household name not only in Bangladesh but around the world. He has been a great asset to any team that he has represented and has been doing a rather good job as captain. With the kind of experience that he brings to the table, he can bowl during any phase and can bat at any position depending on the situation of the game. He has the ability to change the match with some epic performances. But the Bangladesh side look less likely to qualify for the knockouts and might need some extraordinary performances if they have to qualify ahead of teams like South Africa and India. They have rivals Pakistan in the group and as seen in the Asia Cup, their games can get fiery. Shakib, is a person who can't keep a lot of control on his temper as we have seen over the years but in games like this, he needs to be a leader for his side and lead them to victory which might be a very big thing for a country like Bangladesh. With a lot of young talent coming up in Bangladesh, Shakib might take a step back and focus on the longer formats of the game. But he surely does have the fitness and ability to play for a fair few years before announcing retirement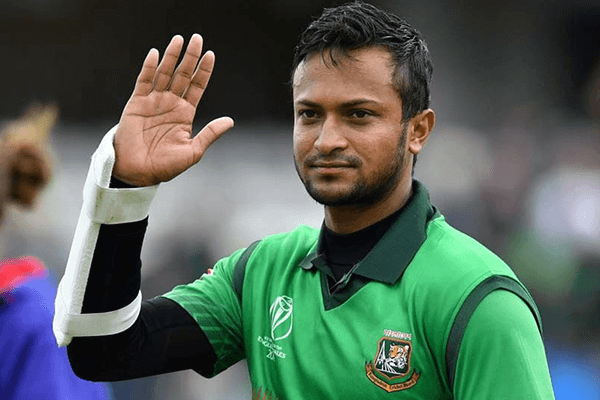 Shakib would need to be at his absolute best if Bangladesh has any hope of qualifying for the semis
3) Trent Boult
Many people might be surprised to see Boult's name in this list but it shouldn't come as a surprise since he opted out of being as a contracted cricket player. A couple of months back, Boult told the New Zealand Board that he wants to focus on T20 leagues around the world and it wouldn't be fair for young players whose contracts would be in the line because of him. He took a step back and just wants to enjoy his time as a cricket player. However, he didn't deny that he wouldn't play for New Zealand. He clarified that he would still be playing international cricket and if the board still wants his services, they can select him according to his availability since he is not a contracted player. Boult's current contract ends after the T20I World Cup, so it is likely that the New Zealand Board would look to go to other alternatives whose first priority is to play for the country instead of the money. Only time will tell what will happen in this situation and that will happen only after the World Cup ends.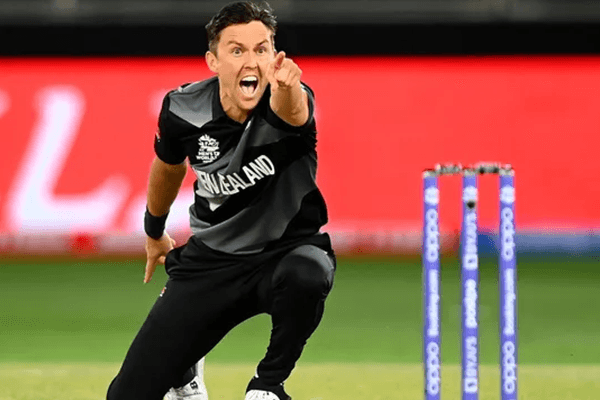 Trent Boult will still give his all for New Zealand and he would look to take the highest number of wickets in the tournament as well
4) Dawid Malan
Malan was on the top of his game only a couple of years ago but time has changed and he has been scrambling for runs and high scores for his team. He is getting good scores but there is no consistency in his game which is resulting in more pressure on his shoulders. Heading into the ICC T20 World Cup in Australia, England remains concerned about David Malan's dismal performance. In 12 games, he has only managed to score 346 runs. Given Malan's performance and age, it's possible that this may be his final T20 World Cup. Malan, though, also has a chance to preserve his career in the World Cup due to his substantial playing experience on Australian surfaces. With young players already banging the door of the England Cricket team, there must be a lot of pressure on Malan to perform and to perform consistently. It will be a humongous task for Malan to retain his position at least in the T20I set-up after the tournament.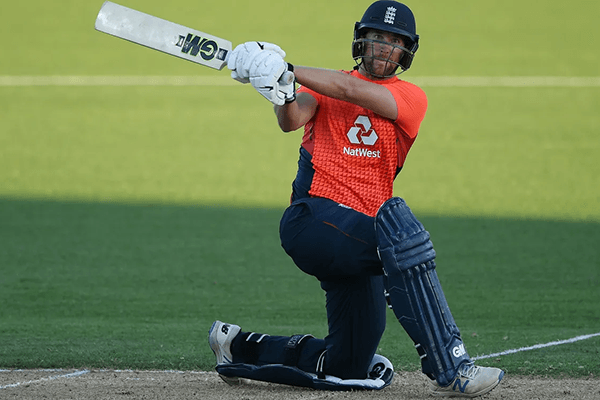 Dawid Malan would be hoping to regain his form and his number 1 ICC ranking this tournament
5) Dinesh Karthik
The longest serving player in this format of the game for India, Dinesh Karthik might just play his last ever World Cup starting this month. But if we have learnt one thing from his career, it is that, no one should doubt his abilities despite his age. He repaid the faith that Royal Challengers Bangalore showed in him this year, and that was the pedestal for him to reach where he is now. He made a comment a year ago or more, that he wants to be on the flight to Australia and he has truly achieved his dream. Dinesh Karthik, who took up the role of finishing for the Indian side in the T20 World Cup 2022, may play in his final T20 World Cup in this one. He established himself in the IPL 2022 by helping the Royal Challengers Bangalore by hitting significant runs. It is quite doubtful that Karthik, 37, would be given consideration for the next T20 World Cup because Karthik's participation in that tournament has also been the focus of several discussions. Karthik was on the side that won the 2007 T20 World Cup, and he stands a fantastic opportunity of finishing his career on a winning note.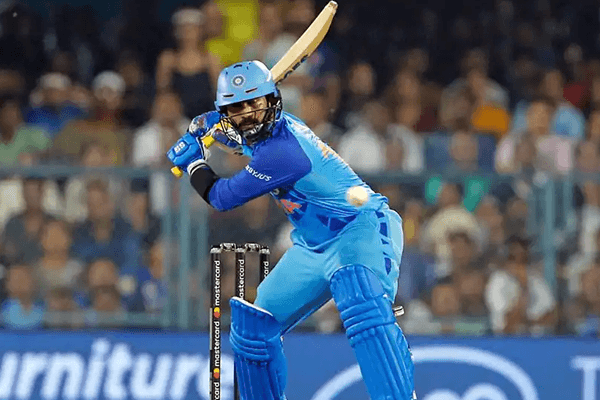 Dinesh Karthik has everything going his way and would want to end his career with a WC Title to his name as well
These are just a few of the top players who might just be playing their last T20I World Cup. They would be hoping for some great contributions for their side if they are playing their last world cup in this format. Only time will tell whether these players will be announcing their retirement at all or they would just be opted out by the team management itself.