Many clubs are in need of top players and these free agents come at a very cheap and affordable price in comparison to the players already owned by clubs. 
The summer transfer window is one of the most hectic times of the year. Football clubs are hoping to sign the best players out there at the most affordable prices. There are players who are no longer under a contract with the club and can be approached by any club to join them. Many of the top free agents this summer have already been snapped up by top clubs but there are still some hidden gem free agents that clubs can look at. These are the top 5 free agents still looking for a club this summer.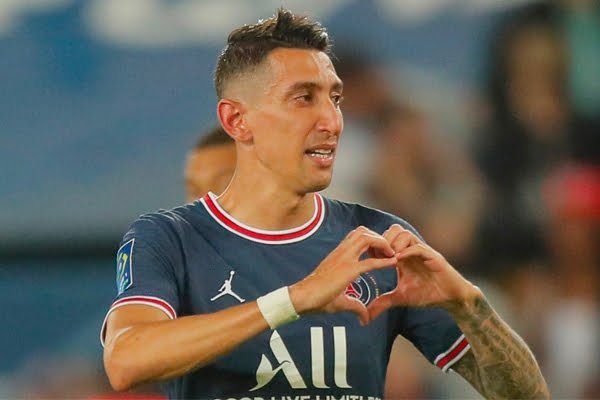 Angel Di Maria was also a free agent earlier this summer but was snapped up by Italian giants Juventus 
1) Dries Mertens
Mertens isn't the same player he previously was. He is still in excellent shape, though. The international player from Belgium had 30 Serie A goals last year. In 295 Serie A appearances, he has accumulated 113 goals and 66 assists overall. The most prolific scorer for Napoli and a legend in his own right is Dries Mertens. Mertens' flexibility means that Manchester United can employ him without a doubt. The hefty cost of Antony means that the Red Devils can't sign him. Mertens' deal to Manchester United is therefore rational and practical. Leeds United and Newcastle are allegedly interested in the attacker, so the team needs to act swiftly. Chelsea can also be a good option for Mertens as they play with a formation that allows wingers to play as potential strikers and vice-versa. Since the age is not on his side, he might be a cheap option for clubs on a low budget.
Dries Mertens wants to return to his home nation, Belguim and play club football there
2) Juan Mata
One of the great players of his time, Juan Mata is at a very critical stage of his career. He has won everything there is to win in club football. He has two of the biggest titles under his belt and is now even a free agent. To the 2019–20 season, the 34-year-old was a mainstay at Manchester United. Mata hasn't played more than 10 games per season for the Red Devils since that time. Given his talent, the midfielder's treatment at Manchester United is truly astonishing. There were rumors that he might be joining a lower end in Spain and other rumors also suggested that he might end up getting a coaching role at United. In the last few games, Mata played for United, he was still one of best playmakers and still has the touch and class that comes with him. His wages will be very low as well and can be a very good option for lower end clubs. 
Juan Mata won four trophies during his eight years at Manchester United 
3) Andrea Belotti
One of the great Italian strikers and a very prolific scorer in the Serie A, Andrea Belotti is still not signed by any club having been out of contract for 2 months now. After Jose Mourinho took control, AS Roma expressed interest in the striker. The Italian's expertise will undoubtedly benefit their frontline. Belotti had an £86 million release clause as of 2017. The main Premier League teams at the time who were interested in signing him were Chelsea and Arsenal. Belotti hasn't explicitly stated that he wants to play in the Premier League, though. He is now a free agent since his contract with Torino ended. The Italian is expected to join Roma, according to numerous Italian sources, following productive conversations with Jose Mourinho.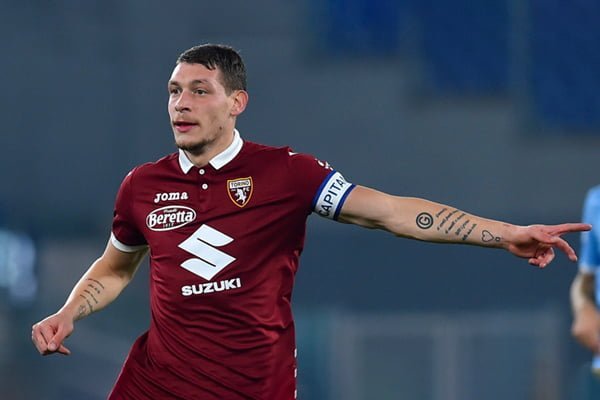 Andrea Belotti was also part of the Italy squad that won the Euros last summer and was a key part of that squad
4) Edinson Cavani
Edinson Cavani is one of the all-time greats of the game and a goal-scoring machine. He has played for top clubs around europe and has been their mainstay at the forward role. He joined Manchester United in 2020 after his contract with PSG came to an end. The Uruguayan performed admirably during his debut year with Manchester United. He later scored 17 goals for the club in 39 outings across all competitions. He was overshadowed by Cristiano Ronaldo last season, thus he did not play as much. Cavani played in just 15 games last year and scored just two goals.His stay with United came to an end this summer and is still on the lookout for a new club. There have been positive discussions according to football journalists, with a few Spanish clubs but Villareal seem to be the club going in for Cavani.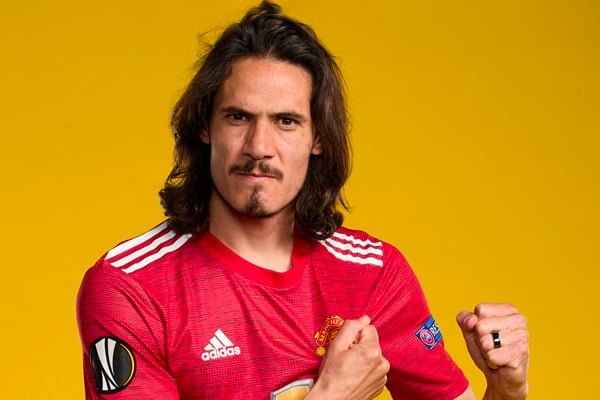 Cavani was the main man up front for United during the 2020/21 season and notched up goals for fun
5) Marcelo
One of the most accomplished players in football history, the player who has achieved almost everything there is to achieve with a club, Marcelo has finally left Real Madrid after 15 years. Not many clubs have approached him as of now but he believes he still has a lot more energy and can still be one of the best left-backs for his team. He reportedly does not want to play in any of the top five leagues, according to several rumors. According to reports, Lazio wants to sign Marcelo and provide him adequate playing time. Over the years, notably last season, the 34-year-old played in relatively few games. Marcelo's willingness to join the Serie A seems unlikely. Lazio, on the other hand, are interested in signing players from La Liga. Luis Maximiano and Mario Gila have previously been acquired by Lazio from the Spanish league
Fans hoped that Marcelo gets to reunite with his bestfriend Cristiano Ronaldo at Manchester United but that looks highly unlikely