Chelsea are on the hunt for a new manager after the sacking of UCL winning manager Thomas Tuchel
Thomas Tuchel was fired as Chelsea's coach after a less than stellar start to the season, but fans and experts believe the decision was made very hastily and that Tuchel should have been given a little more time. Tuchel spent almost 273 million euros this summer, a large portion of which went to defenders. They added players like Marc Cucurella, Wesley Fofana, and Kalidou Koulibaly to the team to strengthen it, but their additions haven't yet had the desired impact. Pundits said that after backing the manager throughout the window with the acquisitions he desired, you can't fire the manager based on 7 games. It is certainly a decision by the new owners that has left the fans and the club staggered to say the least. Chelsea would be looking for replacements as of now and these five managers can certainly fill the huge boots left by Thomas Tuchel at Chelsea.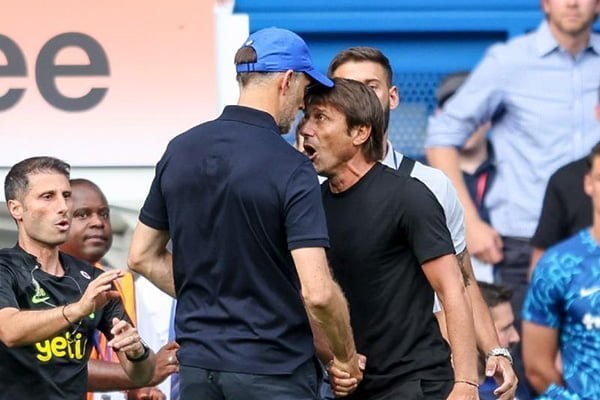 A lot has changed for Tuchel and Chelsea since his full-time battle with Tottenham manager Antonio Conte
1) Zinedine Zidane
Zinedine Zidane joining Chelsea presently sounds like a far-fetched idea, but stranger things have happened in the bizarre world of sport. But working for one of the most prosperous teams in England would be a fresh challenge for the legend.The Frenchman undoubtedly possesses the qualifications and charm to assume leadership in west London and allay any lingering worries within the team after leading Real Madrid to two LaLiga championships and three Champions League medals. The difficulty of communication, at least initially: Zidane's English isn't regarded as being the finest, and it's obvious the former player is reportedly holding out for the position leading France after the World Cup. Should Chelsea pursue Zidane given his lack of direct Premier League experience and Thomas Tuchel's comparable lack of league experience.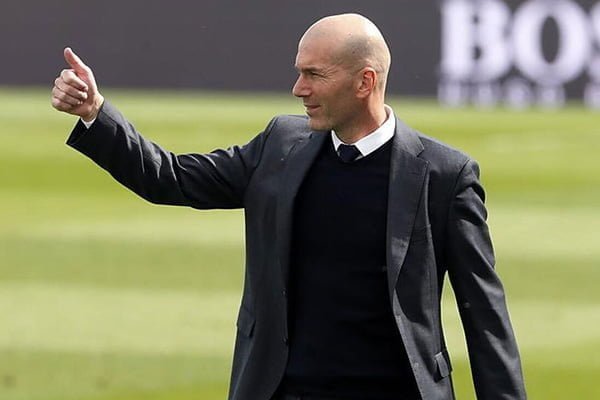 Zidane has shown why he is a tactical genius as he is the only manager to win three UCL titles in a row
2) Marcelo Bielsa
The way Marcelo Bielsa transformed operations at Leeds United demonstrated his mettle as a veteran manager. It remains to be seen if he can lead Chelsea to the same level of success that he did at Elland Road. The numerous duties that come with being the club's leader take a tremendous toll on those who are given the enormous duty. His style of play is quite attacking and demands a lot from his players in training. He can certainly make the likes of Armando Broja, Kai Havertz and Christian Pulisic absolutely lethal in front of goal. The question of whether Bielsa would be willing to accept such a demanding position at the old age of 67 is still surrounded in mystery and intrigue.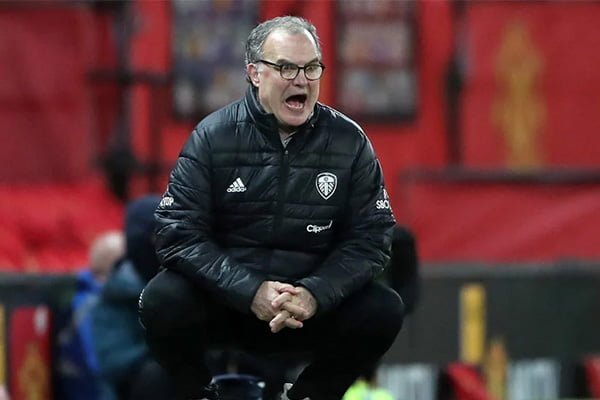 Bielsa was instrumental in taking Leeds to the premier league after being away from it for more than a decade
3) Mauricio Pochettino
There had already been a tryst between Chelsea and Pochettino. When Frank Lampard encountered issues at Chelsea at the end of 2020, he was said to be on the way to Stamford Bridge. He was then snatched up by Paris Saint-Germain, where he won various trophies before being let go. It's amazing to see how much easier it is to win a domestic championship with a team like PSG than it is to achieve the same with a Premier League squad. Fans may rest easy knowing that his tenure in London will definitely be successful given the wealth of knowledge he has gained from managing Tottenham Hotspur. He made the spurs team on the brink of winning the greatest club trophy there is by taking them to a Champions League final. He can certainly be a great fit for this role and has the caliber to succeed here.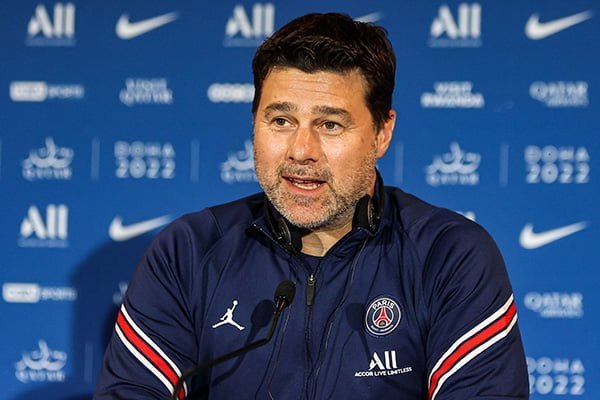 Mauricio Pochettino was sacked by PSG recently after a poor run of form and only achieving domestic success 
4) Brendan Rodgers
Brendan Rodgers is one of the front-runners to become Chelsea's new manager, and his previous coaching success at Leicester City will only help his chances of landing the job. Although a lack of finance and investment tarnished his time at Leicester City, he won't have to worry about that at Chelsea. Rodgers has previously been mentioned in connection with a transfer to Stamford Bridge. The North Irishman was additionally selected as their youth team manager in 2004 and afterwards promoted to reserve team manager after Jose Mourinho hired him. Brendon Rodgers tactics and signings can easily transform chelsea into a title winning side and can be a good successor to Tuchel
Brendan Rodgers would love the Chelsea role and would mean reuniting him with defender Wesley Fofana who was sold to Chelsea this window
5) Graham Potter
The shares of Graham Potter have increased significantly in the Premier League after he led Brighton & Hove Albion's drive in the top division for three years, enabling the squad to new heights. Given the club's incredible start to the season, Potter is considered to be a "Big-six" manager in the making and is anxiously awaiting the chance to establish his credentials in the world of English football. He was destined to be the successor to Gareth Southgate for the England job but can leave that for now and join Chelsea and lead their charge to the top of the table. He is the firm favorite for the job and Brighton have already given green light to Chelsea to speak to their manager about a position at the club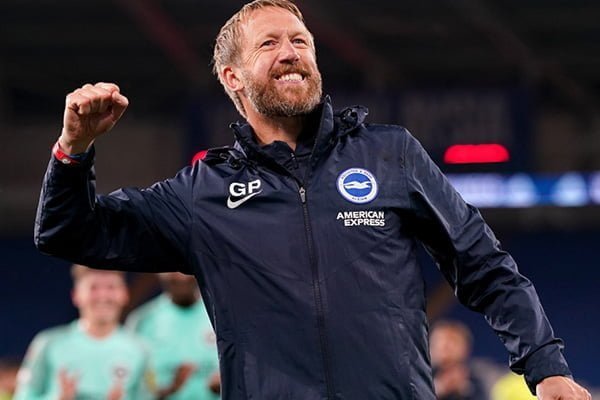 Graham Potter is leading the pack and has verbally accepted the deal offered to him by Chelsea
Three months after completing his ownership of the club, Boehly fired Tuchel on a 10-minute phone call. Since taking over as Chelsea's owner, Boehly has replaced Roman Abramovich with director Marina Granovskaia, chairman Bruce Buck, and technical and performance advisor Petr Cech. Chelsea are known to take harsh managerial decisions in the past for short-term success but the new owners should think of a possible long term-replacement. If that's the mindset, Rodgers and Potter are the two ideal people for that role. According to the rumors, Chelsea will announce a new manager sooner rather than later and the decision will be official once everything is sorted.