Aditya Roy Kapur and Anil Kapoor starrer "The Night Manager 2" trailer is out! Read out to know more.
The much-awaited trailer of Anil Kapoor and Aditya Roy Kapur-led series "The Night Manager season 2" is released on Tuesday. Fans went crazy as soon as the makers of this hit show dropped its trailer online. The first part of the series was streamed online on Disney Plus Hotstar in February. The second instalment of the show picks up the story where it left in part 1.
The show stars Anil Kapoor as Shailendra Rungta aka Shelly (Arms Dealer), Aditya Roy Kapur as Shantanu Sengupta aka Shaan (The Night Manager), Shobhita Dhulipala as Kaveri K Dixit (Shelly's girlfriend), and Tilotama Shome as Lipika Saika (Raw Officer).
The first instalment of the show ends with Shaan investigating deeper about Shelly Rungta's murky arm business and getting attracted towards his girlfriend, for which Lipika starts questioning him about his loyalty.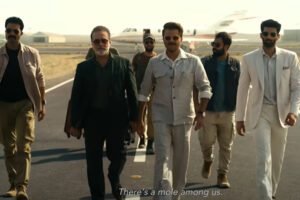 Part 2 trailer starts with Shaan(Aditya Roy Kapoor) and how he passes all the information about Shelly's arms business to Lipika Saika Rao. And a raw officer Lipika said to Shaan that he have to earn Shelly's trust. After that scene cut to, where Shelly welcomes Shaan into his gang and said "Welcome to the family". After that, Shaan had a drink with Shelly and said "For the first time, I feel like I am exactly at that place where I have to be".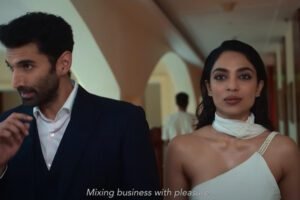 Shaan and Kaveri also share some intimate moments and Shelly's close members get suspicious about them. On the other hand, Shelly trying to find the person who tries to destroy his empire. And Shaan said I have nothing to lose. Does Shaan become successful in his mission or Shelly will find the truth about Shaan?
The popular show was directed by Sandeep Modi & Priyanka Ghose. The show is based on John le Carre's novel of the same name and it is also an Indian adaptation of Tom Hiddleston starrer series of the same name.