Christmas is just around the corner and people all around the world get excited to celebrate this day with their loved ones, but some countries do not celebrate Christmas.
As the last month of the year hits, people excitedly wait for Christmas day to come. This time of year, people worldwide come together in the spirit of giving hope and love to mankind. Christmas is an annual festival Commemorating the nativity of Jesus Christ. This cultural and religious celebration is observed primarily on December 25.
People start decorating their houses, installing, and lighting Christmas trees, hanging Christmas stockings and candy canes, and celebrating this annual public holiday by sharing meals and giving gifts to their loved ones. Every country has different traditions for celebrating Christmas.
Some countries celebrate Christmas near January 7 as they follow Julian Calendar. But some countries do not celebrate Christmas and have not observed a public holiday on December 25. However, some countries like Taiwan and Pakistan observed public holidays on December 25 but not primarily because of Christmas.
Taiwan celebrated Constitution Day on December 25. It marks the anniversary of the Constitution of the Republic of China in 1947. Similarly, December 25 is a public holiday in Pakistan because it is the birth anniversary of the Islamic Country's founder, Muhammad Ali Jinnah.
Here's a list of some countries which will be the best place for you if you want to escape the Christmas-time hustle and bustle.
Let's check out these places:
Turkey is a Muslim Country, they installed, and lightning trees on new year's eve
Turkey- Turkey is a Muslim country they do not celebrate Christmas. But it's not like Christmas celebrations are alien to them. But Santa Claus is termed as Noel Baba here, who is believed to bring gifts for kids on New Year's Eve.
Christmas is not celebrated in Afghanistan
Afghanistan- This Muslim-majority country always has had a turbulent relationship with Christianity, people of this nation have not celebrated Christmas, particularly since the Taliban rule of the 1990s.
Christmas in China is like a another workday
China- China is an officially non-religious state, and so Christmas day is another workday in China. Offices, schools, colleges, and shops all remain open on this day. In the past few years, China picked up a few western traditions.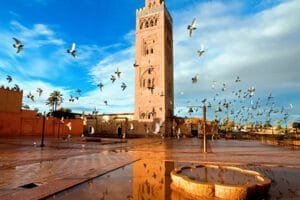 Morocco is a great place for traveler
Morocco- Morocco is another Muslim Majority nation, so it's no surprise that Christmas is not celebrated here. But if you are a traveler and want to spend your holiday doing some fun activities then this place is perfect for you, here you can do many things- Camel treks, sleeping in the famous riad, hiking North Africa's Atlas Mountains but celebrating Christmas is not one of them.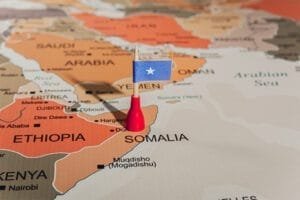 Somalia banned Christmas and new year celebrations
Somalia- In 2009, Somalia adopted Sharia Law and in 2015, Somalia banned Christmas and New year celebrations, because all Somalians are Muslims, and there is no Christian.