Australia is one of the most fascinating countries in the world and has many tourist attractions for foreigners to visit
Australia, the sixth-largest nation in the world and a continent within itself, offers almost 2.97 million square miles for tourists to explore at your own speed. There are numerous cities and little towns for tourists to hop between and discover, as well as enough wilderness and outback to camp in and enjoy in isolation. Australia experiences warm, sunny weather almost all year round. The north has summer-like weather all year round, although the south can turn chilly in the winter (May–June). At this time of year, both visitors and residents will be moving northward from the south. There, visitors may spend any day of the year camping, hiking, surfing, and sunbathing at the beach. So let's have a look at a few locations in Australia that can be a must-see throughout the summer.
This is the presidential palace which is situated in the capital city of Canberra
1) Adelaide
Once you have visited Adelaide, it is easy to see why it is frequently referred to as Australia's most undervalued and beautiful city. It is a centre for culture, with wonderful restaurants, a number of museums and art galleries, and breathtaking views wherever you turn. In Adelaide, you may spend days exploring and tasting your way through the sprawling vineyards. While you are there, be sure to explore the coast and some of the breathtakingly lovely beaches. Adelaide is renowned for its easygoing, hospitable residents and a wealth of exciting activities. One of the most underrated things to do in Adelaide is to watch a day-night test match. Adelaide has the perfect setting for a day-night test, with pretty skies and the pink ball under the lights makes the place beautiful.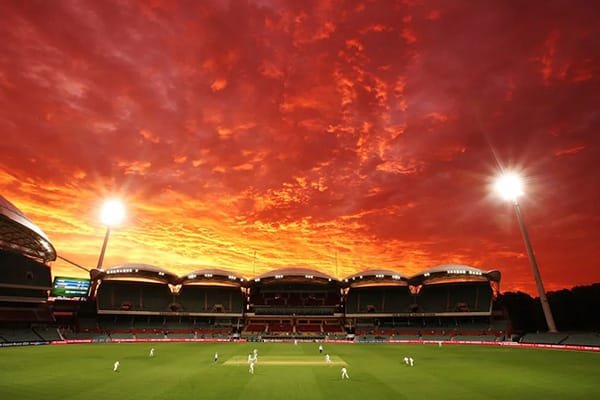 The Australian Cricket Team plays almost all the day-night test matches at the Adelaide Oval
2) Melbourne
Melbourne, which has been named the most livable city in the world for six years running and is known as Australia's "culture and sports capital," is as varied as its multiethnic history. The most prominent athletic events in the nation are held in the city, and its baristas prepare the greatest cups of coffee tourists would have ever had. The city also organizes a number of international festivals. Melbourne is not the capital of Australia, despite popular belief among tourists. One of the largest cities in the nation, Melbourne also appears to have the highest population.The Melbourne Cup and the AFL Grand Final are public holidays in Melbourne, demonstrating how deeply rooted sport is in Australian society. The Australian Open, Australian Formula 1 Grand Prix, Boxing Day Test, Spring Racing Carnival, and AFL Grand Final are just a handful of the annual events held in Melbourne. The MCG, AAMI Park, Etihad Stadium, and Melbourne Park are just a few of the amazing facilities in the city. In 2006, 2008, 2010, and 2016, Sports Business recognised Melbourne as the Ultimate Sporting City.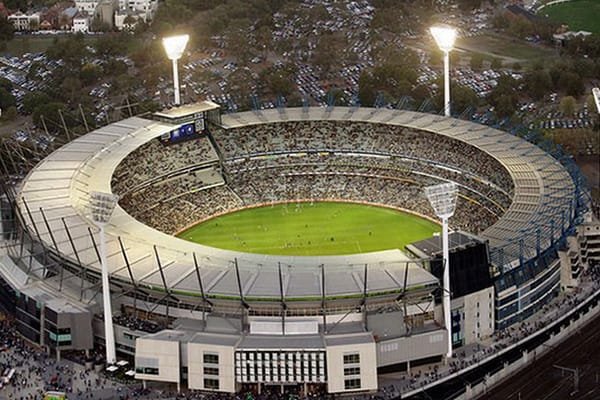 Melbourne Cricket Ground has a capacity of more than 1 lakh and is the second largest cricket stadium in the world
3) Perth
Many tourists undoubtedly have Australia on their bucket lists. For this reason, potential visitors might think about making Perth their first stop on their next Australian vacation. It is worthwhile to travel to this Australian state's capital for an exciting holiday. Perth, Australia's sunniest capital, is worth visiting for a number of reasons. It has almost every site that a tourist loves to visit from craft brewers to jail museums. Perth is known as "the most remote capital city in the world" due to its location halfway between the coast and the desert. Perth, which has a peaceful population of roughly 2 million people, is hardly the place for rowdy partygoers. Instead, this lovely city is ideal for those seeking a peaceful haven away from a busy city. For those who love the outdoors, its proximity to nature is great. The hamdog, a fun culinary combination of a sandwich and a hot dog, was invented in Western Australia. A beef patty and frankfurter sausage are stuffed inside a speciality bun to create this Australian invention. Otherwise, Perth is a global city, so visitors will undoubtedly find a restaurant that satisfies their appetites.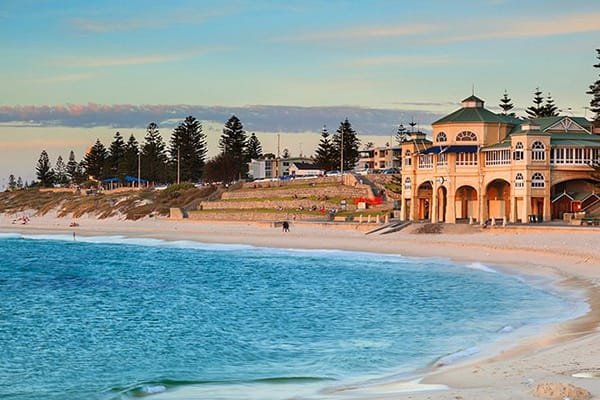 Perth is also a perfect destination for a beach holiday in Australia
4) Sydney
Sydney is the main travel destination for many tourists visiting Australia, whether they choose to spend their whole vacation in this harbor city or depart from Sydney to one of the many other vacation places in Australia. The Sydney Opera House is without a doubt the city's main attraction. It is one of Australia's World Heritage Sites and is attractively situated on Sydney Harbor. It makes for the ideal background for "I was there" vacation images for tourists visiting Sydney. Photographs of the Opera House and Sydney Harbor Bridge may be taken from Mrs. Macquaries Point, the approach to the Opera House, its forecourt, across the river from West Circular Quay at the Museum of Contemporary Art Australia, and from West Circular Quay. In Sydney, there are always beaches nearby since the harbors, bays, and shorelines are covered in them. Surfing, boating, sailing, snorkeling, diving, or just lounging about in the Sydney heat are all options. Travelers obviously require typically sunny days to visit the beach, and all seasons with exception of winter are pleasant. Manly Beach and Bondi Beach are two of Sydney's most well-known beaches, and both are easily accessible by public transportation.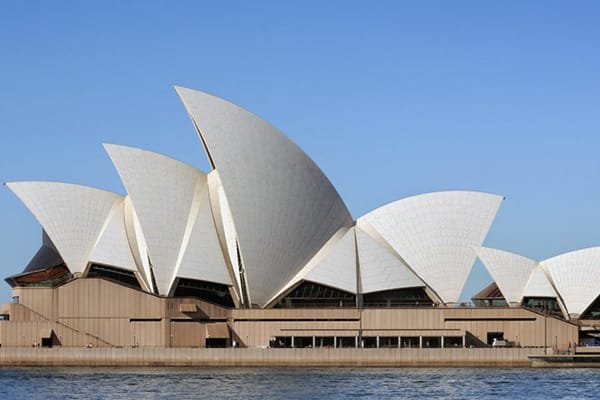 Sydney Opera House is a tourist attraction, no one can miss out upon 
5) Brisbane
Brisbane may be misconstrued as being uninteresting to tourists who are traveling around Australia. a contemporary city that lacks the deep cultural legacy of Melbourne or Sydney and has less to offer on the surface. However, when it comes to tourist attractions and things to do, Australia's third-largest city is quite powerful. It is adjacent to some of Australia's top beaches, is located in the same state as the Great Barrier Reef, and is home to the biggest pineapple you'll ever see. Within an hour's drive north or south of Brisbane, there are several stunning beaches to select from. Unlike southern beaches, where the water is cloudy, swimming is possible pretty much all year. Because it's not as hot, wintertime might also be an ideal time to visit the beach. Brisbane offers the advantages of feeling like a little town, such as no lengthy queues for lunch, politeness among residents, and the ability for everyone to fit onto a bus or train in the morning. But it also has the advantages of being the third largest city in the nation, which boasts a vibrant art and retail culture, fantastic cuisine, and things to do every weekend.
One of the most well connected cities in Australia is Brisbane and is also the third largest cities in the country