The popular show, Fabulous Lives Of Bollywood Wives was back with season 2 and let's see if it is worth the time or effort for fans to binge watch the new season
Fabulous Lives of Bollywood Wives is a documentary that follows the daily difficulties and triumphs of four Bollywood wives: Maheep Kapoor, Bhavna Pandey, Chunky Pandey, and Seema Sajdeh (ex-wife of Sohail Khan). Neelam Kothari is a former actor and the wife of Sameer Soni. Since their marriage is fundamental to their fame, their identity essentially hinges on the fact that they are spouses or ex-wife. These women have established themselves over the past ten years as genuine "Bollywood insiders" by posing for photos on social media with movie stars, notably while wearing Gauri Khan's aura. In contrast, the series focuses on the midlife angst of characters in a society where first-world issues nip at their heels. None of them are big enough to really cast a furrow or thicken a line around their well groomed lips, eyes, and cheeks. The reality about botox fillers, the uncomfortable and actually numbing technique, as well as related procedures, are revealed. 
After a laughably bad first season, everyone who assumed Fabulous Lives of Bollywood Wives was going to get better was almost surely wrong. This season contains something for everyone who enjoys watching series like Koffee With Karan, and the show's primary actors have already earned the nickname "Gareeb Kardashians" among Indian viewers. This programme is for those who enjoy cringe-worthy comedy and Bollywood gossip. According to them, their personal difficulties are far more severe than those of the general population. Some characters in the programme are just being themselves, and they give the viewers what they want by giving their honest thoughts. However, there are occasions when being frank and honest about your opinions can be quite harmful to you. The programme is packed with misogyny and other offensive remarks from characters. One such figure is Sameer Soni, Neelam Soni's husband, who was frequently observed adopting strongly patriarchal positions. He made a toast to all women losing weight at brunch when nearly all the key characters were present. This is not the first time Sameer has addressed body shaming in a statement. He continued by saying that all ladies are twice their size in the first season as well. 
Sameer Soni is a renowned actor and director and to hear such misogynistic stuff from him is shocking!
Ananya Pandey, the daughter of Bhavna, makes an appearance as well as crushes of Bollywood actors and directors. Since they are wives, there are disagreements and fights since no woman can live a life free of conflict. Overall, the challenges that most Indian women, regardless of social status, have in managing a house, raising children, and maintaining societal standards are effectively downplayed in this series. With the exception of taking children to photography shoots, there are hardly any taxing tasks in sight. Siddhant Chaturvedi was right in saying that, "The difference is jahaan humare sapne poore hote hain, wahi inka struggle shuru hota hai (their struggle begins where our dreams are fulfilled)." He said this line in a talk show where Ananya Pandey was also present.
It came as no surprise to see how much promotion there was on the programme, whether it was for a new film or a new celebrity who could be introduced shortly. The undisputed king of nepotism, Karan Johar, has signed Shanaya Kapoor, daughter of Maheep and Sanjay Kapoor, to a movie. Since there is nothing else she is excellent at, even Shanaya Kapoor is aware that she must do this. She said that acting was her only choice because she was lousy at education, and the amazing Karan Johar came to her aid.The only member of their friendship circle to whom Karan has not yet offered a movie is Shahrukh Khan's daughter Suhana Khan. He has launched Ananya Pandey and is planning to introduce Shanaya. Regarding Shahrukh Khan, I believe he may have read the first season's critiques and may have been turned down for even a cameo in the second season.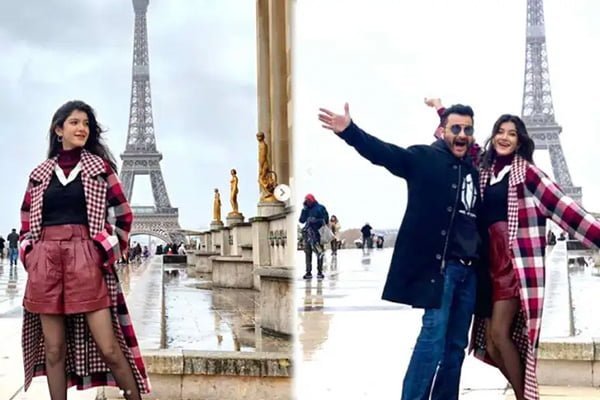 Shanaya Kapoor was also part of the first season and had quite a lot of scenes just like the second season 
Returning to nepotism, Karan Johar did all in his power to objectify actors and promote his own movies. As if that weren't enough, he even called Sima Tapadia for a brief cameo appearance with Maheep and Seema in one of the episodes. Seema Sajdeh didn't want to meet anyone, especially through a conventional matchmaker, as seen by her replies. In our perspective, it was only a promotion. As we saw after the initial meeting, Sima Tapadia frequently recommends potential candidates to a new customer, but in this instance, that wasn't the case. They may have just improved their Indian Matchmaking audience as a result of this. The logic in Karan Johar shows and movies is non-existent and at this point, the audience doesn't even search for logic. At least the Kardashians' arguments have rational justifications, despite being made up. Here, a grape that accidentally enters Bhavana's eye thrown by Seema causes a major argument between the two women. There are several really troubling times that might have and should have been good confrontations, but they are ignored in the interim. Karan Johar might have thought that the theme of toxic friendships might be relatable but even if it is relatable friends talk it out instead of holding it inside.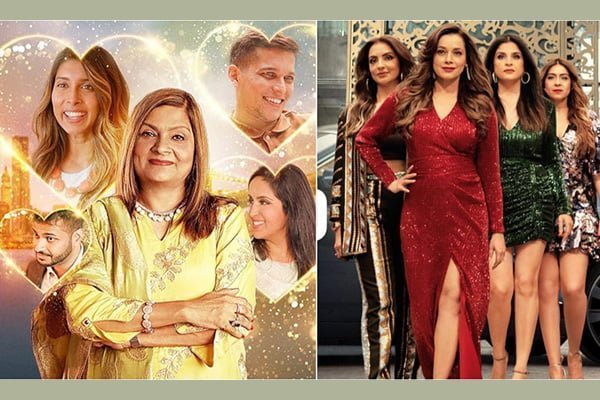 This collaboration was a total surprise and only Karan Johar can do something this unique
Gauri Khan, Bobby Deol, Arjun Kapoor, Karan Johar, and many more cameos in the show. They looked far more assured in both the success of the programme and their individual performances. In an attempt to set Seema up with a rapper who is questioning her as he is on his talk show, Karan Johar transforms his cameo into an episode of Koffee With Karan. Others, like Ananya Panday and Shanaya, are actually recurring cast members, and additional appearances from them are anticipated in the seasons. The audience loves it when there are several Bollywood personalities in a show or movie, which is one of the two reasons why I enjoyed the show. The performance of the series' major leads is, in my opinion, far inferior to that of the cameos. The show's depiction of Chunky Pandey and Bhavna Pandey renewing their vows is the second instance where I adored an idea or notion. This idea is uncommon in India and may just be an effort by those who have been married long enough to reaffirm their vows to one another.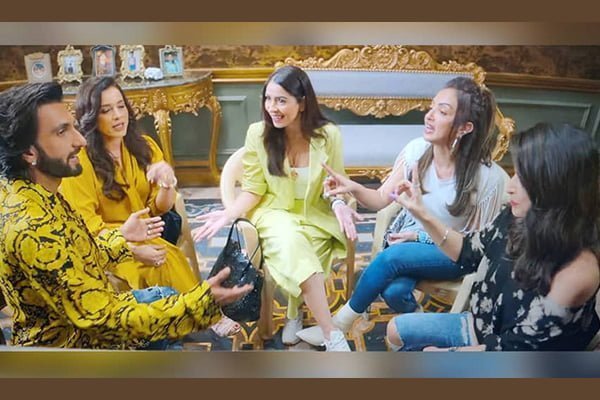 Fan's reactions to this part have been quite divided; some think it was great to include him, while others think Ranveer was wrong to say he enjoys being objectified
But to respond to a frequently asked question, should the audience watch the show or not? You can watch it if you don't mind cringe-inducing situations in nearly every scene and are unaffected by sexism in practically every episode. The comedy is actually cringe-inducing, and some of the characters' artificial accents and lingo may drive you insane. But this is a warning not to watch the show if you haven't seen even a single episode, let alone the entire first season. This is not as good as "Keeping up with the Kardashians."