Humans have always been fascinated by strange things. This time, we have some strange gadgets to help you scratch that itch for weird things.
The craze for strange things has always been high among people. And it seems like the tech sector couldn't keep from falling prey to this craze either. There have been some crazy and weird innovations in the tech industry that deserve to be highlighted. And that's what we're going to do this time. So, read on and scratch your itch for all things weird.
MAICAT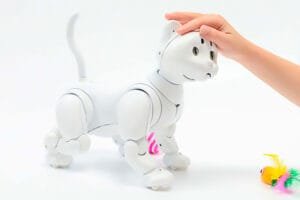 Maicat
An animatronic animal is a must when talking about technology and gadgets. And there is one on this list as well. The Maicat is an AI-driven robotic cat that comes studded with sensors and purrs and reacts to pets and touches. It is also able to recognize up to 100 people. The more one interacts with it, the more it will give out a reaction. It also has its own biorhythm, so it needs its playing time and its rest time. It behaves like a pet would and will show up in the kitchen or living room looking for love – much like a beloved pet would. A cat that doesn't make you clean its litter box? Sounds awfully convenient, doesn't it?
QUDI MASK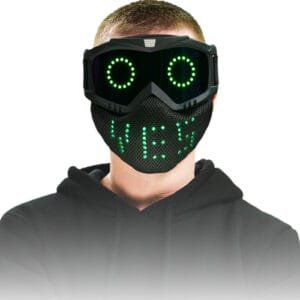 Qudi Mask
Claiming to be "the world's first emotional LED mask," it might just be the world's last one too! Taking inspiration from Daft Punk as he ran amok, Qudi's full face mask boasts an array of 199 LEDs around the eyes and lower face area. A smartphone app will let you program these lights in any pattern or colour. It also lights up green and displays a 'yes' if you nod and if you shake your head, will turn red and display 'no.' With 18+ emoticons, this mask makes your words noticeable as it opens mouth to your speech. If you think there is someone in your life who deserves to have some nightmares, you could gift it to them – or wear it in front of them, both are great choices!
NOVETO N1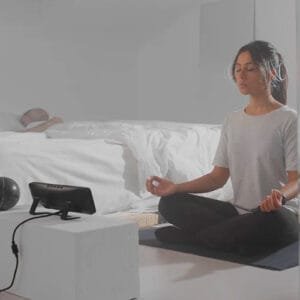 Noveto N1
If we were to say invisible headphones exist, you'd probably think we're delusional. But, wait a moment, don't be so quick to dismiss it as ridiculous. The concept is a little strange, no doubt, but it is far from ridiculous. It beams sound to your ears via ultrasound which means that nobody but you will be able to hear it. So, you could be standing in a crowded room, blasting death metal or playing Beethoven on the down low, and anyone standing around you would only hear a whisper. It even comes with facial tracking, so you can freely move your head around. You now have the opportunity to hear music through ultrasound much as a bat would – intriguing, right!