Hritik Roshan's advertisement for the food delivering application Zomato has been deemed insulting and has been dropped.
App for food delivery Zomato apologized for their most recent commercial with Hrithik Roshan and claimed they didn't want to offend anyone.Hindu Janajagruti Samiti protested the advertising.The "Man Kiya Zomato Kiya" commercial was a very extensive campaign launched by Zomato, where the veteran actor orders delicious food from some of the best places in India. India has a very wide range of street food as well as restaurants that serve finger-licking food. Zomato's aim was to make the public aware that almost all the restaurants are on Zomato and the public can order the most amazing dishes from these places.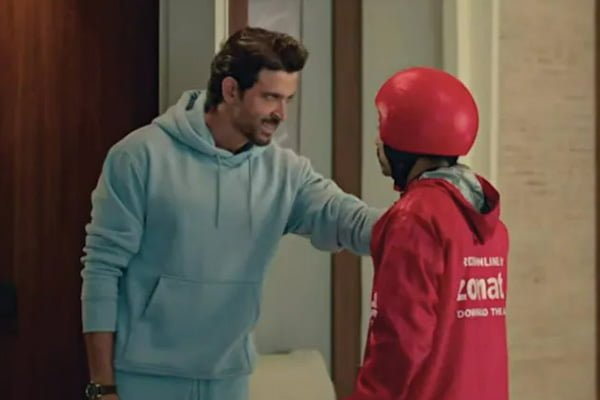 Hritik Roshan has been the main actor for the zomato advertisments off late and it has generated a lot of hype as well
Zomato was ordered to remove the advertisement by two priests from the Mahakal temple. The "Man Kiya Zomato Kiya" commercial has Bollywood actor Hrithik Roshan ordering food from "Mahakal" when he is in the mood for a flood plate or "thali." It is important to highlight that Mahakal is a well-known local eatery. One of the twelve "Jyotirlingas," the Mahakal temple or Mahakaleshwar of Lord Shiva in Ujjain draws pilgrims from all across the nation. Hindu Janajagruti Samiti urged people to boycott the meal delivery service on Twitter. They commented, "In an advertisement, @iHrithik quotes "Thaali khane ka man tha, Mahakal se mangaa liya." They stated that Mahakal is a deity who is adored, not a servant who brings food to those who ask for it. Later, Zomato clarified the situation and stated that the advertising was no longer present. They went on to say that the "Mahakal" thali commercial was a component of their pan-Indian restaurant promotion effort. The Ujjain restaurant Mahakal Restaurant is one of our high-order volume restaurant partners, according to the Gurgaon-based business, and thali is a suggested item on its menu. After two priests from Ujjain's Shree Mahakaleshwar Temple urged the immediate removal of the Hrithik Roshan-starring advertising, Boycott Zomato became a popular topic on Twitter. Narottam Mishra, the state home minister for Madhya Pradesh, said that he has asked the police to investigate the situation. According to Mishra, the social media commercial video appears to have been modified at first glance.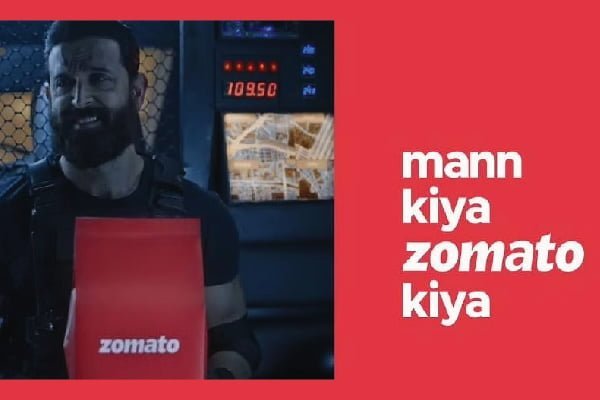 This advertisment also led to the hashtag "boycott zomato" started trending on twitter 
Zomato would be hoping this minor cribble doesn't affect the campaign too much and the growth of the company remains rapid. They have been doing pretty well in the sensex market where they are making significant strides. Zomato shares have been rising since last month, when they reached a fresh 52-week low of 40.60 per share on the NSE. In August 2022, the price of this food platform stock increased from roughly 46.80 to 63.10 per share, representing a growth of over 35% this month. The management of the firm has committed to reaching break even within the next four quarters.They have been giving tough competition to their competitors that is Swiggy and Uber Eats. Zomato would hope that this tiny gaffe wouldn't have a significant impact on the campaign and that the business would continue to expand quickly. In the sensex market, where they are making tremendous progress, they have been doing quite well. They have become fierce rivals to Swiggy and Uber Eats, who are their rivals.