Few days left, from your Summer Holidays and here are the place in Maharashtra where you can visit in this time
The state of Maharashtra offers a variety of experiences and is home to some of the most famous tourist destinations in the nation. Spending your vacation in Maharashtra will undoubtedly be remarkable because summer is the ideal season for travelling.
When travelling to an unfamiliar location, a helpful guide is a necessity. Here is a perfect travel guide that contains all the information you need for your trip. These summertime tourist destinations in Maharashtra listed in the guide are full of fun, adventure, surprises, and positive energy, from soft-sand beaches to lush green highlands and cosmopolitan towns.
Lonavala:-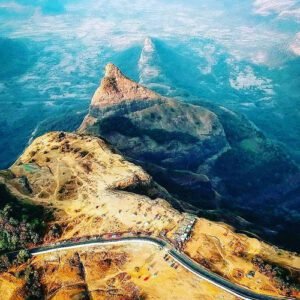 Lonavala is not only the best picnic area in Maharashtra during the summer, but for those who is seeking to escape the rush of the city, it is also among the greatest picnic spots near to Mumbai. Visit Lonavala, known for its waterfalls and tranquil greenery, for a fun time during your summer vacations.
This is one of the coolest places in Maharashtra to visit in the summer. May to October is the ideal time to explore Lonavala. Amrutanjan Point, Bhaja Caves, Lonavala Lake, Rajmachi Wildlife Sanctuary, Koregad Fort, Tiger's Leap, and other locations are among its top attractions. If you visit Lonavala you can do activities like: Go camping, hiking to Koregad, Duke's Nose, Rajmachi, and Kondane Caves, among other destinations.
If you are wondering that How will you reach to your destination, than you don't have worry at all. The nearest airport to the Lonavala is Lohegaon Airport which is 71 km away from Lonavala. And through train, Lonaval is well connected to other cities.
Mahabaleshwar:-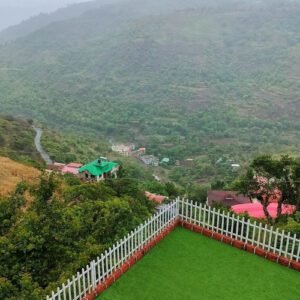 Mahabaleshwar, which is tucked away in the Sahyadri Mountain ranges, is yet another summertime tourist destination that also doubles as a romantic retreat for couples. There is nothing less than magic in Mahabaleshwar's serene and alluring tourist destinations, which were formerly Bombay's summer capital. March to June is the ideal time to travel if you are planning for Mahabaleshwar.
The Mahabaleshwar Temple, Morarji Castle, Venna Lake, Pratapgad, Mapro Garden, Tapola, Lingamala Falls, Lodwick Point, Elephant's Head Point, and many more are popular tourist destinations.
Activities include in Mabaleshwar are Mountain Biking in the Mahabaleshwar hill station, taking a boat from Tapola to Bamnoli Island, rock climbing, horseback riding, trekking, and many more.
Pune, which is approximately 120 km distant, has the closest airport and The closest railway station for the Mahabaleshwar is at a distance of only 60 kilometres, is Wathar. You may get to Mahabaleshwar in just 5 to 6 hours by taking local buses from Vashi, Dadar East, or Sion.
Khandala:-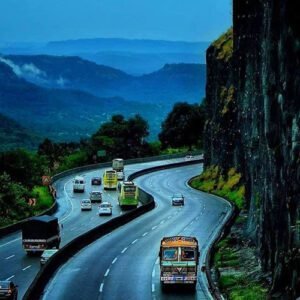 A Khandala is In terms of Maharashtra destinations to visit in May. Khandala, which is only 3 km from Lonavala, is equally stunning. It will be worthwhile to spend your holiday in this natural wonder because Khandala has one of the top summer vacation spots in Maharashtra and enjoys a pleasant summer environment. The optimal season to visit Khanadala is October to May and the major attractions of this place are Bushi Dam, Shooting Point, Kune Waterfalls, Lohagad Fort, Bedse Caves, Visapur Fort and more. You can take advantage of the best trekking, hiking, caving, and sightseeing in Khandala, as well as paragliding in Kamshet, among others.
The closest airport Is Pune's domestic airport, which is situated about 66 km away. The Lonavala railway station is the closest station that connects Khandala to other cities.
The closest airport to the Khandala is Pune Airport which is located 66 km away from the your destination and the nearest railway station is Lonavala Railway Station.
Panchgani:-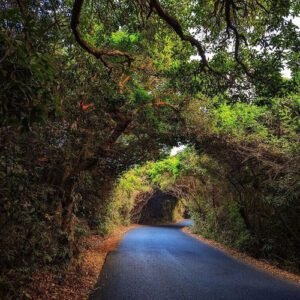 Maharashtra's Panchgani is well known as the state's paragliding capital. Panchgani, which means "land of five hills" in English, is the ideal summer destination known for its natural beauty and pristine surroundings. This is unquestionably one of the top destinations in Maharashtra to visit in the summer that will take your breath away.
Table Land, Mapro Farms, Sydney Point, Lingmala Falls, Kate's Point, Arthur Seat, Dhom Dam, Bhilar Waterfalls, and Elephant's Head Point are among the attractions in Panchgani. The best time to visit Panchagni is in between May to September
You can do activities like visiting Panchgani for sightseeing, climbing close to the Rajpuri Caves, enjoying cycling and trekking, shopping for handicrafts, and much more.
From the 100-kilometer-distance Pune Airport, one can fly to Panchgani. Pune is the location of the closest railway head.
Matheran Hill Station:-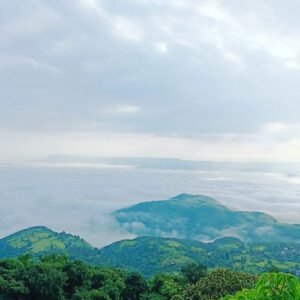 The smallest hill station in India, Matheran, has a lot to offer tourists looking for summer vacation spots in Maharashtra. In Maharashtra's Raigad district, Matheran caters to the adventurous spirits with its lush green and forested paths that are great for trekking and climbing and rich in wildlife. This is one of the best hill towns in Maharashtra, and you should visit it. You can visit Matheran in between June to November..
The attractions that draw more people are Panorama Point, Echo Point, One Tree Hill Point, Charlotte Lake, Alexander Point, Prabal Fort, and Honeymoon Hill.
You can go on a trek across the Garbett Plateau, cross the valley from Honeymoon Point to Louisa Point, go nature-walking, do local shopping in Matheran, among other things.
You can travel to Matheran in only two hours by using the toy train from Neral and taking pleasure in the zigzag route there. In less than 30 minutes, one can travel from Neral to Matheran. Neral Railway Station is the one that is closest to Matheran.