Winters are here and it's time to make up for the past few years when we couldn't enjoy the frosty weather. Read on.
While most people want to spend their holidays and week off cuddling up under blankets and drinking hot cocoa, there are those people, like me, who love to travel and appreciate the chilly weather (while sipping hot chocolate, of course). Similar to the rest of the world, snowfall in India is associated with enchanted landscapes that are frequently depicted on wallpaper and calendars. The finest snow season in India is from December to February if you really want to get the same sensation.
The moment of happiness to see those flakes of snow fall from the sky, creating a white blanket is the best thing to experience. If you too are a mountain lover, it is the best time of the year to plan a trip to experience the best snowfall in India. And to help you out in the travel department, we have a list of some of the best destinations in India where you can enjoy the snowfall this season.
Gulmarg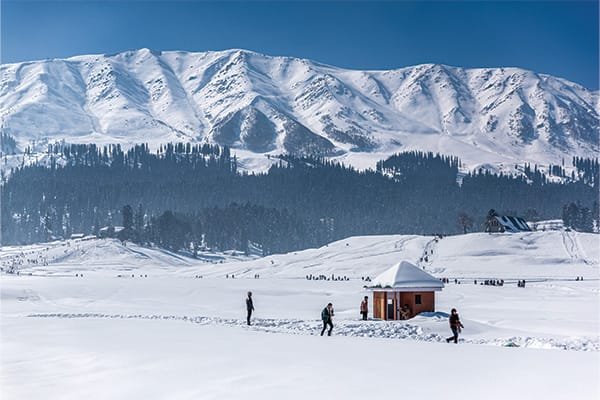 Winter activities go far beyond building snowmen and snowballs. Snow has a significant impact on skiers who travel from all over the world to places like Gulmarg in Kashmir, which is known to be heaven on Earth. The Gulmarg Gondola, one of India's highest and longest cable car projects, is a major reason why Gulmarg is regarded as the top skiing resort in the country. The beautiful snow on the peaks of the mountain is worth watching.
Shimla
For those who enjoy seeing snowfall, Shimla-Kufri is undoubtedly among the most well-liked locations in North India. Rolling hills and snow-covered forests surround Himachal's capital city, creating a path for a variety of adventurous pursuits like paragliding. A cup of hot tea and scenic views of the Himalayas can be enjoyed in any of the many restaurants that line the famous Mall road.
Auli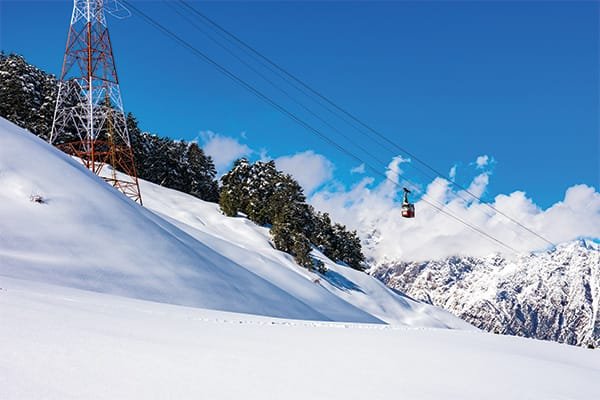 Auli in Uttarakhand is your best option if you want to see snowfall throughout the winter and take advantage of skiing and snowboarding in India, coming in second only to Gulmarg. One of the longest cable car journeys in India begins at Joshimath and is another attraction at this destination. The picturesque town of Auli offers sweeping vistas of the Himalayan Peaks, including Nanda Devi, the second-tallest mountain in India (7816 m). In Auli, snow typically falls between January and February.
Ladakh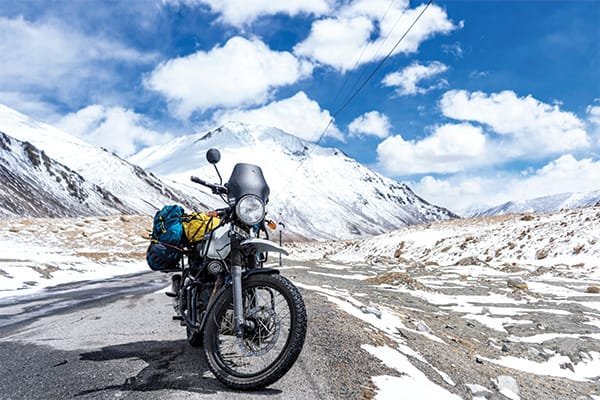 Wintertime travel to Ladakh offers beautiful experiences to remember always. Having said that, Ladakh experiences a brutal winter with everything freezing over as a result of nighttime lows that can reach -30 or -40 degrees. But once you get into the enchanted world, you'll be shocked to see that things continue as usual in this chilly place. The mix of the snowy landscapes and the pure blue sky makes for the ideal backdrop for photos that you may frame in your living room and keep forever.
Tawang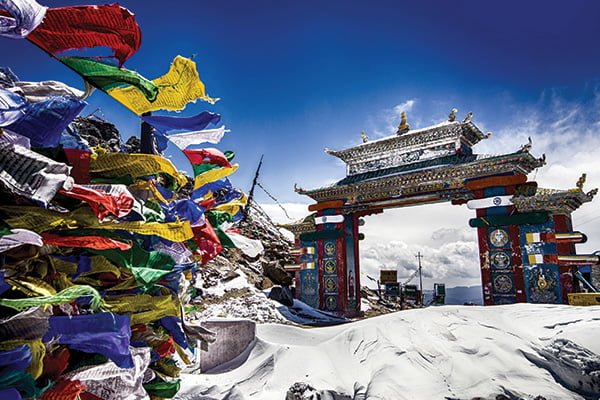 Tawang, Arunachal Pradesh
In the northeastern state of Arunachal Pradesh, Tawang is a unique highland town. It is without a doubt the hardest destination on this list to get there in the winter, but once you see the magnificent views of the snow-covered Himalayas, valleys draped in colourful prayer flags, and historic monasteries, the effort will seem worthwhile. Visit Tawang in January for the Torgya Festival or in February for Losar if you want to attend cultural events.
Manali
Snowfall in Manali is already hinted at the start of November. Manali is among the most popular tourist destinations and is where tourists majorly visit to see snowfall in Himachal Pradesh. The ideal way to enjoy snowfall in Manali is to reserve a hotel or homestay in Old Manali, where you can watch the snow fall from your window as it blankets the mountains, or sit in one of the hipster cafés with a steaming mug of coffee or, you know, the good ol' Old Monk. Adventure seekers can travel to Solang Valley for a variety of activities, including skiing.