You asked for a serene trip near the mountains, we heard you! Have a look at this guide list to live fullest in this Kasol trip.
When we say hill station, it rarely moves people but I bet every mountain lover knows Kasol and will move places just to experience its tranquility. A trip to Himachal Pradesh is a treat for hustling-bustling people who do not live this lifestyle.
Kasol is beautiful and small which is located near Himachal Pradesh in North India. This place is a heaven for backpackers and travelers, near the raw natural beauty and lush conifer forest and more. Kasol is one of those places that a human must visit before they die, here is a list of places to visit in Kasol which will make your journey interesting, adventures and more serene. Scroll down to discover some highlighting places of Kasol.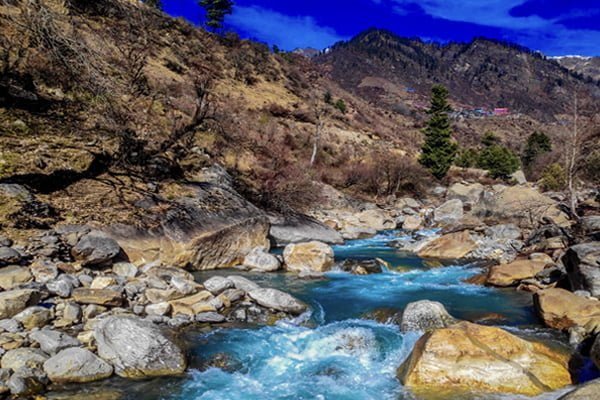 Trithan Valley, best travelling spot in Kasol
The best secret of Himachal Pradesh is in Kasol "Tirthan Valley". It is a chilling spot for all the travelers. It is also known for Himalayan National Park, it is a splendid place that one must visit and a serene environment is the actual refuge this trip will provide you. It is called a hidden gem as one can discover a waterfall.
 2.  Manikaran
Manikaran Sahib has a hidden spot of "hot water spring".
Manikaran Sahib is near Kasol within the distance of 4km, it is built between popular rivers- Parvati and Beas. It is known to be a religious spot as Gurudwara, which is beautifully built and every tourist makes their visit to Manikaran. The unique thing you will discover near Manikaran is a "hot water spring" and no joke it exists. Bathing in this hot water is seen as a spiritual act in order to get closer to God.
3 . Mini Israel in India
You can find mini Israel in Kasol.
During traveling, finding good food spots becomes difficult, doesn't it? Not every place you spot to eat can be the 'highlight of Kasol'. Well, we are here to guide you toward mini-Israel cuisine that you must try, Israel cuisine such as pita bread, hummus, lafa,Shakshuka and lemon cake are some of the delicious foods you will enjoy. Though you can easily spot Israel cuisine in Kasol, Moondance café and Evergreen café are known to be popular cafes in Kasol.
     4.    German Bakery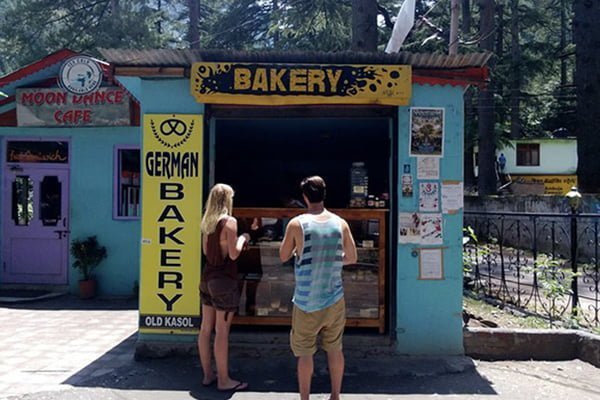 Dessert lovers, this is your spot in kasol.
Kasol, "most talked about places is German Bakery. A paradise for dessert lovers and it is connected to the moon dance café. It is a perfect breakfast place to visit in Kasol. The travelers who love dessert should try Fresh toast, cinnamon roll, apple crumble pie, crepes and various sweet breads that you will not be able to control but to buy. Though German Bakery serves delicious baked treats, they even have a unique non-alcoholic drink (a local beer made with rice and it contains zero alcohol). 
5.   Parvati River
Want to visit a peaceful place? visit Parvati river.
Want to look at the whole picture of Kasol? Visit Parvat River. The main tourist attraction is Parvati River. You can spend your time in the beautiful landscape of the valley, pleasant weather and the riverside will make this trip 10 times more peaceful. You should try these adventure activities such as River rafting, trout fishing and more. This scenic view near the rock and river side will make your time absolutely worth it!