Many places in the North East India region of India are still unexplored. Read on to know what they have to offer.
Travelers across the globe are fascinated by the mesmerizing aura and magical landscapes of the northeast states of India. Other than the mouth-watering food famous in and around the country, the northeast region is also popularly known for its heritage and cultural diversity. North East India features everything a traveller might want, including a touch of adventure, excitement, entertainment, culture, and heritage. From Assam to Arunachal Pradesh, every state in the northeast is blessed with the abundance of nature and its beauty.
So, if you are planning to visit the land of seven sisters, here is a list of some hidden travel destinations that you need to include in your checklist.
Kaziranga National Park, Assam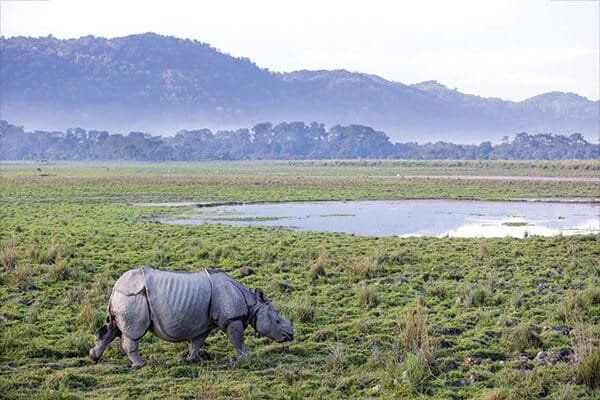 Kaziranga National Park is a UNESCO Heritage site.
The greatest number of Indian rhinos can be found in Kaziranga National Park, a UNESCO World Heritage Site, with its deep forests, elephant-grass meadows, and swampy lagoons. It is an unparalleled experience to observe them while on a safari in this prestigious national park. You are moved by the majestic animal as you are inspired by the wonder of nature. North East India's Kaziranga is a destination worth travelling to for a truly enthralling experience.
Mawsynram and Cherrapunji, Meghalaya
Cherrapunji and Mawsynram
The wettest places on earth are Cherrapunji and Mawsynram, which are separated by around 80 miles. As we all know how wonderful showers can be, Cherrapunji and Mawsynram both receive around 450 inches of rain annually and are endowed with panoramic panoramas of picturesque splendour. Cherrapunjee is well known for a variety of things, but its live root bridges are the main reason for attraction. These bridges, which are located around the city, were constructed using human ingenuity and the wonder of nature. The captivating village of Mawsynram is a haven for nature lovers and the ideal location to witness the splendour of the rains.
Goecha La is a high mountain pass.
Goecha La is the pass you should be aiming for during your vacation to North-East India if you're an adventure seeker seeking a strenuous trek. This high mountain pass, which is 4,940 meters above sea level, serves as the base camp for the southeast face of Kanchenjunga.
Ziro Valley, Arunachal Pradesh
Known best for the Ziro Music Festival, Ziro Valley is considered to be one of the most fascinating places in Northeast India. The cultural aspect of this place is worth attempting. The lush slopes of the valley are home to 170 different types of vibrant butterflies and almost 300 unusual birds. If you enjoy birdwatching, include Ziro Valley in your itinerary for a trip to North East India.
Tawang, Arunachal Pradesh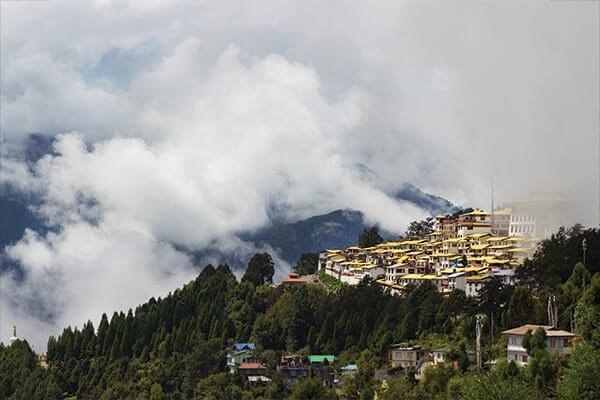 Tawang is one of the most beautiful destinations.
If there is heaven on Earth, it is here, which would be the perfect way to describe this place. Known as one of the most beautiful travel destinations in Northeast India, the smallest district in Arunachal Pradesh is home to a number of landmarks, including Tawang Monastery, Nuranang Waterfalls, Taktsang Gompa, Panjang Teng Tso Lake, and Jaswant Garh. The largest monastery in the nation, Tawang Monastery draws many Buddhist pilgrims from all over the world. The region of northeast India is a spiritual paradise with an atmosphere of unending tranquility, serenity, and beauty.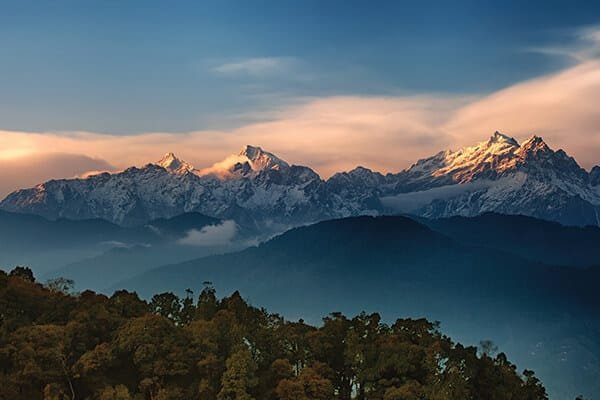 Pelling offers breathtaking views of mountain peaks.
Pelling, a charming town in Sikkim's West region, is quickly overtaking Gangtok as the state's second most popular tourist attraction. The breathtaking view of Khangchendzonga and the other peaks is the location's main draw. This is another factor in its popularity with visitors and the different tourist attractions it is home to. Darap Cherny Village, Khecheopalri Lake, Khangchendzonga Waterfalls, and Sawaro Rock Garden are a few popular tourist destinations.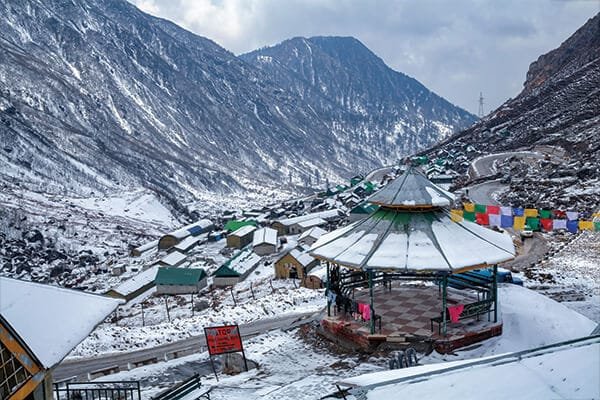 Nathula is a mountain pass in the Himalayan ranges that connects Sikkim with China. It is one of the highest drive highways in the entire globe. Nathula Pass, a few hours' drive east of Gangtok, provides visitors with a pleasant respite from the rush of city life. To appreciate the grandeur of this hillside and get a view of the Chinese side of the border, visitors to this location can rent a taxi. It doesn't matter what time of year you go, snow will always be there here.