A Massage Gun Is The Ultimate Tool For Loosening Up Muscles, Banishing Knots, And Faster Recovery After Intense Workouts.
An accessory that you'll soon wonder how you ever embarked on a workout without is the massage gun. Sore muscles are part and parcel of the iron jungle experience, but faster recovery is absolutely possible without the expense of a personal masseuse: invest in a massage gun and you'll soon be recovering faster than you ever have before.
Fitness tracker and protein powder sorted? Your next step should be boosting your New Year's health kick by dispelling DOMS (aches, pains and stresses). Massage guns have interchangeable heads and multiple speed settings, meaning that different muscle groups and problems can be more easily targeted post sweat. And it's not only professional and amateur athletes who can benefit from the percussive therapy device: those of you who suffer from desk job related back or neck pain should consider one of these handheld massage guns, too.
HYPERICE HYPERVOLT 2 PRO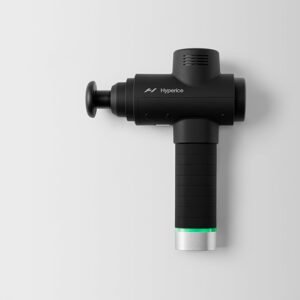 The Hypervolt 2 Pro is a powerful, well designed deep tissue massage gun. Its solid build, innovative control dial, extra attachments and Bluetooth app support make for a premium massage gun that's robust enough for solemn athletes. It's innovative percussion technology is designed to remedy muscle soreness and fatigue so one can loosen up, feel stronger and perform better.
THERAGUN PRO 5TH GENERATION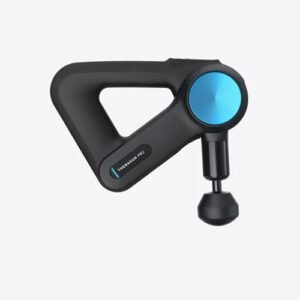 One of the best massage guns now has a newer fifth-generation version, complete with a built-in display which provides visual guidance on specific routines, designed to help you along your muscle-soothing journey. With a 20 per cent quieter operation than its predecessor, you can rest assured that it won't disturb you or anyone else in the vicinity either. Sticking to Therabody's tried and tested design, the unique shape of the Theragun Pro means you can hold it in numerous ways, to help find the best angle to target specific niggling pain points.
HYDRAGUN MASSAGE GUN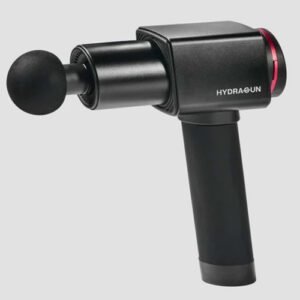 A massage gun favoured by athletes, the Hydragun is one of the most technologically advanced massage guns around right now. Designed with a Smoothdrive motor, it's as quiet as massage guns come, making between 30 to 50db of noise with each use. The design is as user-friendly as possible, with a high torque-to-weight ratio that makes it sturdy and durable yet still lightweight and easy to carry around, and a cooling mechanism that will keep the device from overheating. And with its three-to-six-hour battery life, you'll only have to charge it up every few weeks.