Sara Ali Khan starrer Gaslight movie trailer was unveiled on Tuesday. This murder mystery thriller is full of suspense which hook you till the end.
The trailer of Sara Ali Khan's starrer psychological suspense thriller movie "Gaslight" was released by makers on Tuesday. This movie has dark & gloomy vibes to it and the movie trailer also hints that there are uncovered layers of truth and suspense along the course of the film which hook you to the seats. Actress Sara Ali Khan played the role of Meesha a differently-abled girl role who returns to her ancestral property and unfolds the truths behind her father's sudden disappearance.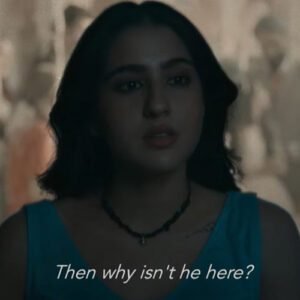 This movie has dark & gloomy vibes
Along with Sara Ali Khan, Vikrant Massey, and Chitrangada Singh are also in lead roles. Chitrangada Singh plays the role of Meesha's stepmother and Vikrant Massey plays the role of Meesha's father's right hand. Other than them this movie also stars Akshay Oberoi, Rahul Dev and Shishir Sharma in significant roles.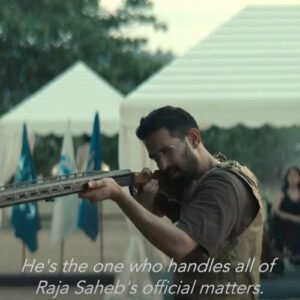 Vikrant Massey, and Chitrangada Singh are also in lead roles
The 2 min 10 seconds movie trailer starts with Rukmini (Chitrangada Singh) welcoming Meesha (Sara Ali Khan) who came to her ancestral home after 15 years. Meesha is a differently-abled girl and requires a wheelchair. When she came back home she asked for her dad, Rukmini told her that her dad will be back in 3-4 days. Meesha started getting suspicious when her dad was nowhere to be found even after a few days. She asked Kapil (Vikrant Massey) about her dad's sudden disappearance. He told her that he doesn't have any idea about Raja Saheb's personal life. 
Meesha unfolds the truths behind her father's sudden disappearance
But as time goes on, Meesha is haunted by visions of her father that he might be in danger. In the quest of truth, she put herself into trouble. She informs the police about the incident and visions but no one believes her about what she has seen. Then, a lot of strange things happened and she learns that her father has been murdered under mysterious circumstances. Kapil helps her to find the truth of his father's death. At the end of the trailer, she said "Every one of my fears will eventually lead me to the answers I'm seeking". Will she find the truth behind her father's murder and who is the real murderer?
The previous week, the teaser of this movie was released, it showed the three actors of the movie (Chitrangada Singh, Sara Ali Khan and Vikrant Massey) accidentally meeting each other in the lift while they go for the film meeting. Then they all realise they are there for the same meeting and suddenly they are trapped inside the lift and the light cut off.
Gaslight movie is helmed by Pawan Kripalani and produced by Ramesh Taurani and  Akshai Puri under the banner of Tips films ltd and 12th street entertainment. This movie will be direct-to-digital release on Disney Plus Hotstar on 31st March. Filmmaker Pawan Kripalani's last film was the Saif Ali Khan and Arjun Kapoor starred horror-comedy movie Bhoot Police, which also premiered on Disney Plus Hotstar in 2021.