Tu Jhooti From Main Makkar to Bholaa, which impressed the audience most?
For fans of movies, 2023 is shaping up to be a fascinating year. Pathaan marked the beginning of this year, and it doesn't appear as if it will end. Numerous movies were released all over the world in March. Others fail, while some are successful in captivating the audience. We'll discuss a few of these movies in this article, so you can decide if you want to see them or not.
Zwigato
Zwigato was released on 24th March 2023.
The director of films like Fire, Earth, and Manto Nandita Das under the banner of Applause Entertainment has come with her new film named 'Zwigato'. Kapil Sharma and Shahana Goswami starring Zwigato show the struggle delivery boys face in their day-to-day life.
Zwigato is a narrative about a man named Manas who lives in Bhubaneshwar and began working as a delivery boy after losing his job as a Factory Floor Manager. It highlights the difficulties that people would encounter as a result of these challenges.
The most attractive part of this film is Kapil Sharma, from making his audience laugh to making his audience cry (in a positive way), he came a very long way. Nandita Das well tried to make this film raw and which can connect to her audience too. Zwigato was released on 24th March 2023.
IMDb:- 7.3/10
Mrs. Chatterjee Vs Norway
Rani Mukherjee was last seen in Bunty and Babli 2.
Rani Mukherjee is one of the finest actresses in Indian Cinema, and she always proves it. From a blind girl in black, an unhappy married woman in Kabhi Alvida Naa Kehna, Policewoman in Mardaani to a woman suffering from Tourette Syndrome, she never failed to impress her audience.
Again she is back with a top-notch performance in Mrs. Chatterjee Vs Norway. Ashima Chibber directed Mrs. Chatterjee Vs Norway is based on the true tale of Sagarika Chakraborty and her husband, an Indian Couple who moved to Norway and had their children removed by the Norwegian Child Welfare Services because they didn't agree with their adoption of Indian Parenting Practices.
The movie is based on the true account of an immigrant mother who fought for custody of her children in Norway against the Country's Law Enforcement Agencies. This film was also the debut film of Bengali Actor Anirban Bhattacharya.
IMDb:- 7.5/10
Bholaa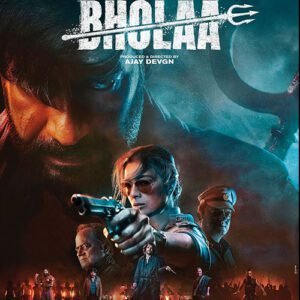 Ajay Devgn was praised for his direction in Runway 34.
Whenever Ajay Devgn sits on a Director Chair, he always tries to bring something new which excites his audience more and got attracted them to the film. Ajay Devgn not only directed the film but also acted in a key role in Bholaa alongside Tabu, Deepak Dobriyal, Gajraj Rao, Vineet Kumar, and Sanjay Mishra. Amala Paul was also in the film with a special appearance.
Bholaa was an official remake of the Tamil film Kaithi, a blockbuster in the Tamil industry. But, if you haven't watched a Tamil film then this film will be a real treat for your eyes. The storyline centers on an ex-convict who, in exchange for getting to save his daughter after 10 years in jail, drives a truck loaded with poisoned police officers to the hospital and fights crooks while doing so.
The whole story is all about one night. In this film, you again get the privilege to watch Tabu in an inspector role after Drishyam. After U, Me aur Hum,  Shivaay, Runway 34, and Ajay Devgn yet again came as a director for Bholaa. The biggest surprise of this film was Abhishek Bachchan whose only voice has been heard, but how he looks in the film, and what will be his role in the film is still a mystery, for which we need to wait till the release of Bholaa 2.
IMDb:- 7.9/10
Bheed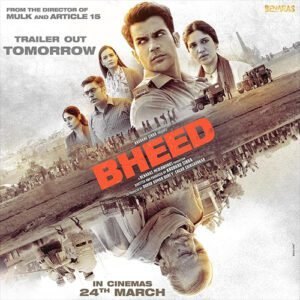 Rajkummar Rao and Shraddha Kapoor starring Stree 2 will release next year.
Ace Director Anubhav Sinha directed Bheed was theatrically released on 24th March 2023 starring Rajkumar Rao in a key role with Pankaj Kapur, Bhumi Pednekar, Dia Mirza, Kritika Kamra, and Ashutosh Rana.
This black-and-white drama film was inspired by the covid 19 lockdown in 2020 when people like workers, and laborers were migrating from one place to another to save their life. Anubhav Sinha always brought something unique to the platter of cinema. Be it Shah Rukh Khan's Ra. One is Aayushmaan Khurana's Article 15 or Tapsee Pannu's Thappad.
He consistently provided his viewers with something worthwhile and fresh. While watching this film you will relive that tense situation where you are unaware that what will happen next to you. This film makes you realize how much your life and your family are important to you.  Unfortunately, despite being so fantastic, the movie didn't do well at the box office. The crowd for the movie had a hard time filling the theatre.
IMDb:- 7.9/10
Tu Jhooti Main Makkar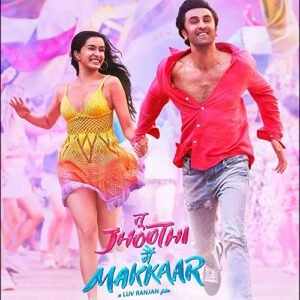 Ranbir Kapoor's look for Animal is top-notch.
Luv Ranjan is well known for showing the best comedy with amazing monologues in his films and he returned with the same magic from 'Tu Jhooti Main Makkar'. The film was released on 08th March 2023 on a Holi weekend under the banner of Yash Raj Films and got a theatrical release.
Ranbir Kapoor and Shraddha Kapoor starring Tu Jhooti Main Makkar tells a story about Rohan aka Mickey Arora who secretly works as a Break-Up Consultant and meets Nisha aka Tinni Malhotra at Mickey's Best Friend Manu's Bachelor Party in Spain and eventually falls in love, but the story takes a turn when there family involved, when they found that their partners are cheating on them, and they broke up or move on after realizing their mistake is the basic storyline.
The film receives mostly positive to mixed reviews, but it does not affect its box office collection. Till now April 2023, it becomes the 2nd highest Hindi film and become the fourth-highest Indian Film of 2023. Both the public and the critics loved Pritam Penned songs from the film.
The month's most popular song is Pyaar Hota Kayi Baar Hain. The film is entertaining due to the unexpected cameos as well like Kartik Aaryan and Nusratt Barucha. Ranbir Kapoor and Shraddha Kapoor are like the icing on top thanks to their new fresh pairing and chemistry.
IMDb:- 6.7/10