Salman Khan's sister Arpita khan hosted Eid bash, you will not believe what really happened inside!
On Tuesday, these celebrities got spotted for the Eid bash at Arpita Khan house. This party was hosted by Salman Khan's sister Arpita Khan, the spot was decorated with flowers and the party gave a rich ethnic vibe. At the entrance Bollywood actors and actresses were spotted and surprisingly we even spotted the rumoured couple, Kiara Advani and Sidharth Malhotra. This Eid party celebrities spotted were Huma Qureshi, Manish Paul, Sunil Grover, Ekta Kapoor, Deepika Padukone and others. Here are some live moments at Salman Khan Eid bash, that you should have a look at! Read below.
1.  Sidharth Malhotra and Kiara Advani's moment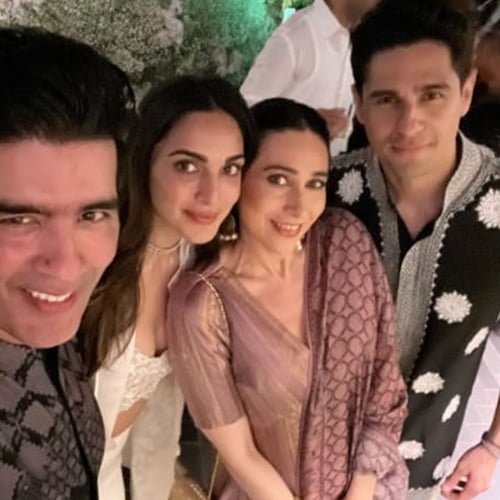 Kiara Advani and Sidharth Malhotra breakup rumours are not true.
Kiara Advani and Sidharth Malhotra are an ideal couple, recently a rumour started to spread about their "breakup", this small glimpse at Salman Khan's Eid bash will answer this rumour. Kiara Advani wore a silver sparkling top paired with white pants and long shrug and Student of the year actor Sidharth spotted in ethnic wear with black kurta. Kiara's pictures were already taken, she stops at the entrance and looked over Sidharth with a bright smile, rumour got killed right there. They are spotted in lots of pictures with other celebrities but in the same frame. Fans could not get over the way Kiara looked at Sidharth!
2.  Salman Khan and Shehnaaz Gill cute moment
Salman Khan and Shehnaaz Gill share their special moment at the Eid bash.
Big boss contestant Shehnaaz Gill was spotted with Salman Khan, their cute moments were captured by paparazzi. Salman Khan and Shehzaaz both wore black outfits; she wore black salwar suit with a bun, the highlight was not their outfit but their cute moment. Shehzaaz Gill gave a close hug and kiss on the cheek to Salman and said, Chordh ke aao mujhe. Salman khan while dropping her till the car, he mentioned Shehnaaz as "Punjab ki katrina". The odd thing about this Eid party is that nobody spotted Katrina Kaif. But Shehnaaz Gill and Salman Khan surely stolen the spotlight with their adorable moments.
 3. Deepika Padukone and Ranveer Singh "ideal-couple" got teased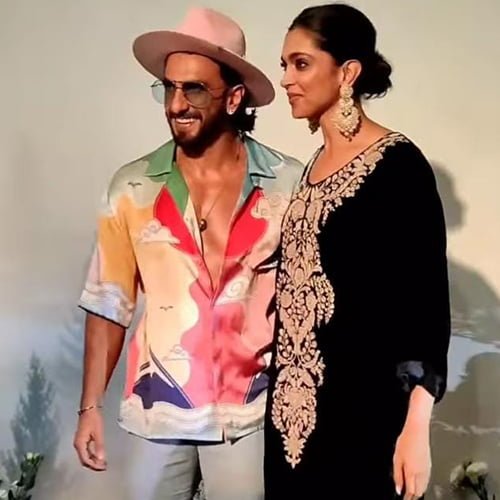 Deepika Padukone got teased by the paparazzi.
Chennai Express Actress, Deepika Padukone wore ethnic traditional outfit, her dazzling black velvet kurta had Kashmiri embroidery detailing which totally suited at the Eid bash. But Ranveer Singh's quirky summer shirt and denim with a pink hat confused the audience. During their pictures, these love birds kept on laughing and talking. This adorable couple got teased about Deepika Padukone pregnancy and paparazzi said, Jaldi good news de do, the DeepVeer couple did not reveal or give any update till now.
4.  Kangana Ranaut Eid outfit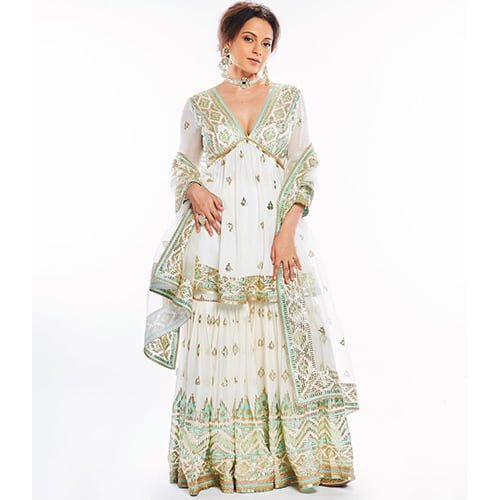 Kangana Ranaut's "Sharara outfit" at the Salman Khan's Eid party.
Kangana Ranaut made her entrance at Salman Khan's Eid party, she was spotted wearing the best ethnic outfit which has embroidered ivory peplum kurti and sharara set. Her outfit at the Eid bash was the highlight! She was spotted with Kiara Advani, promoting her movie Dhaakad which will be released on 20th May. Though Kangana Ranaut has made controversial statements for the Bollywood industry but this Eid bash she did not make any controversy.
5. Karisma Kapoor
Karisma Kapoor and Salman Khan the OG are back in one frame!
Dulhan Hum Le jayenge actress, Karisma Kapoor was spotted with many celebrities at the Eid bash 2022. She was wearing a gorgeous traditional purple outfit and Karisma Kapoor posted the picture giving a hug to Salman Khan while mentioning Back with the OG, Eid Mubarak Everyone. She and Salman Khan both looked so adorable with each other that fans started shipping them together. A fan commented on the post with "Please marry each other". This couple without any denial looked adorable together.