Let's have a flashback of five Bollywood films that celebrate the LGBT community with pride. Read on!
The Indian Film Industry, Bollywood has made significant strides in recent years by embracing diverse narratives and shedding light on stereotypes stories to break the barrier. In this article, we delve into the portrayal of the LGBT community in Bollywood films, focusing on exceptional movies such as "Ek Ladki Ko Dekha Toh Aisa Laga," "Badhaai Do," "Bombay Talkies," "Aligarh," and "Cobalt Blue." These films not only challenge societal norms but also promote acceptance and understanding, paving the way for a more inclusive cinematic landscape in India.
Let's have a look at these films, which left their impression on the audience & break the stereotypical barrier:
Badhaai Do (2022):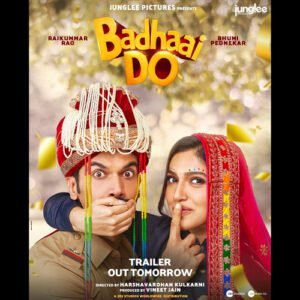 "Badhaai Do" is a refreshing comedy-drama that explores the complexities of gender and sexuality. Starring Rajkummar Rao and Bhumi Pednekar, the film showcases a queer love story against the backdrop of small-town India. By deftly blending humour and heartfelt emotions, "Badhaai Do" challenges stereotypes and highlights the struggles faced by individuals in coming to terms with their identities. The film's nuanced depiction of the LGBT experience resonated with audiences and furthered the conversation surrounding inclusivity in Bollywood.
Cobalt Blue (2022)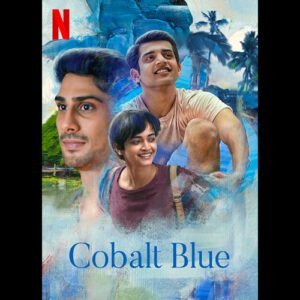 Adapted from a novel by Sachin Kundalkar, "Cobalt Blue" is a bilingual film (Marathi and English) that delves into the complexities of love and desire. The narrative unfolds through two interconnected stories, exploring the relationships of a brother and sister who fall in love with the same man. By weaving a compelling narrative around unconventional relationships, "Cobalt Blue" examines the intricacies of sexual orientation and challenges societal norms. 
Ek Ladki Ko Dekha Toh Aisa Laga (2019):
"Ek Ladki Ko Dekha Toh Aisa Laga" broke new ground by being one of the mainstream Bollywood films to address same-sex love. Starring Sonam Kapoor Ahuja and Anil Kapoor, the film tells the story of Sweety, a young woman who grapples with her sexual orientation in a conservative Punjabi household.
Ek Ladki Ko Dekha Toh Aisa Laga skillfully blends elements of romance, comedy, and family drama while championing the importance of acceptance and breaking free from societal expectations. The film's sensitive portrayal of the LGBT community earned praise for its heartfelt storytelling and contributed to a wider dialogue on queer representation in Indian cinema.
Aligarh (2015):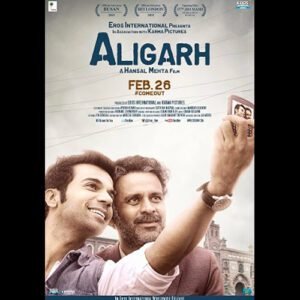 Based on a true story, "Aligarh" narrates the life of Professor Ramchandra Siras, played by Manoj Bajpayee, who was suspended from his job due to his homosexuality. The film sheds light on the discrimination faced by the LGBTQ+ community in India and explores the emotional and psychological toll it takes on individuals. "Aligarh" garnered critical acclaim for its sensitive portrayal of Siras' struggle and initiated conversations about privacy, homophobia, and the need for social acceptance.
Bombay Talkies (2013):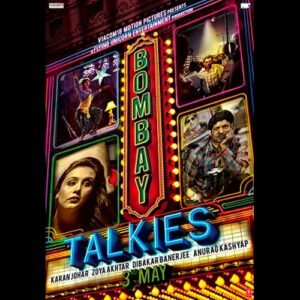 An anthology film consisting of four short stories, "Bombay Talkies" addresses a wide range of societal issues, including the lives of individuals from the LGBT community. Directed by four renowned filmmakers, the movie features a segment titled "Ajeeb Dastaan Hai Yeh" that revolves around a gay man named Avinash, played by actor Saqib Saleem.
The story sensitively portrays Avinash's struggle with his sexual identity and his yearning for acceptance. "Bombay Talkies" stands out as a thought-provoking cinematic endeavour that challenges stereotypes and promotes empathy toward diverse sexual orientations.