The Lens You Use Is As, If Not More, Important Than The Camera You Pick For Any Type Of Photography. So Read On To Pick Your Perfect Type!
What are the best cameras for all types of photography? In the world of social media, it's natural to constantly capture moments around us; be it that golden sunset from a much needed weekend getaway or the gooey decadence of the most sinful chocolate pastry you ordered in on a night of indulgence. But sometimes, a smartphone camera just doesn't cut it. The charm of capturing something through a certain millimetre lens, tailor made for the subject in hand is hard to compete with. What emerged after was a fascinating evolution of the device from pinhole cameras to polaroids, auto focus and digicams to DSLRs and now mirrorless. With the advent of social media sites and public forums came the possibility to share one's favourite shots with the world and with it people have developed a subsequent rise in interest in all kinds of photography styles. Despite factors like price, durability, portability and compactness playing a deciding role, here are our top picks for cameras vis-a-vis the photography style you wish to pursue.
Portrait Photography
The Nikon Z9 is a great option for those looking to shoot great portraits. The Stacked CMOS image sensor can give you sharp foregrounds and also scope for nicely blurred backgrounds. With its ISO sensitivity, everything you are shooting will naturally be pen sharp, taking the pressure off, and giving you the leeway to focus instead on the composition of the shot. One can film upto 125 minutes of non-stop, in-camera, 8K UHD footage and experience the astonishing resolving power of the NIKKOR Z S-line lenses powered by the Z mount to reveal amazingly sharp detail from edge to edge. Shoot in harsh conditions with absolute confidence of never missing any detail.
Wildlife Photography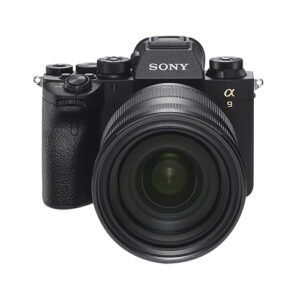 Sony A9 II's autofocus and tracking abilities are amazing, especially when it comes to photographing birds in flight and wildlife in motion. It is what makes this such a great option for those interested in wildlife photography. With its auto focus, it locks on to the bird or animal being photographed and tracks its motion without getting blurry or losing focus. The APSC (crop sensor) is also a great feature because by toggling to APSC and thus boosting up the apparent size of the subject, the autofocus usually locks on easier on moving subjects at a distance. With a silent electronic shutter important for not scaring away wildlife, 20 frames per second speed and no rolling blackout, the Sony A9 II is a perfect pick indeed.
Travel Photography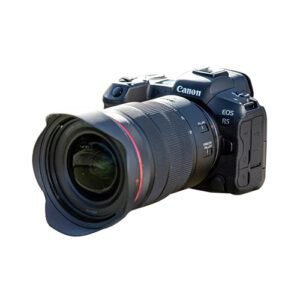 For travel photographers who are constantly on the move, the need for compact, portable cameras which can shoot all kinds of subjects in all kinds of light, is imperative. This is where the Canon EOS R5 comes in. Not only does it boast a stellar detection autofocus which will lock a human, animal or car in 0.05 seconds, but it also offers focus across pretty much the whole viewfinder. For those who are into astrophotography, low light photography, or shooting with a neutral density filter, the R5 is able to focus in light levels that are as low as -6EV, for instance, you'll be able to get clear imagery of the landscape even lit by a half moon. Through its subject detection system in Servo AF mode, you can also direct the camera to search for the subject in a specific area. It also has a touch enabled flip out screen for the user's convenience and offers the best of both worlds via its Flexible value mode, which allows one to keep the camera in full auto mode which then selects aperture, shutter speed, and ISO values, or one can even pick and choose to adjust any of the three.
Fashion Photography
Street lights have been adding aesthetics to fashionable portraits for ages. In this regard, using Fujifilm X-T4 as the best camera for fashion photography can be a perfect pick for you. The candid shots of the fashion models with the effects of street lights have enhanced the beauty of each article of the cloth. Its high resolution mode allows motion blue processing which helps you capture very sharp images, and in particular the colours and the details of the subject you're photographing much needed in the world of fashion photography. This model boasts an improved dynamic range, resolution, af precision and af speed. Shooting clips of the fashionable clothes on display that execute a slow motion effect is trending globally.
Similarly, it offers clips a slow-motion effect of up to 10x power combined with the digital image stabilizer for perfect shooting at an intense level resolution of 26.1MP, formulated by the APS-C CMOS 4 image sensor and X-Trans image processor.