Kartik Aryan revive his role as Rooh Baba as he announced Bhool Bhulaiyaa 3 will be coming next year on Diwali by dropping the announcement clip.
Bollywood actor Kartik Aryan never fails to spread his charm and after winning the audience's hearts in Bhool Bhulaiyaa 2, Kartik once again comes to make us laugh out loud as "Rooh Baba" in the third instalment of Anees Bazmee's Bhool Bhulaiyaa 3. Yes, you heard it right,  the gate of Purani Haweli opens again. The actor and makers announced this news on their respective social media accounts on Wednesday. Kartik took to his Instagram account and dropped the one-minute clip to make an announcement of his horror-comedy film Bhool Bhulaiyaa 3.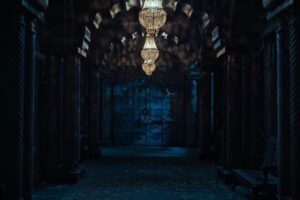 The gate of Purani Haweli opens again
The video features Kartik Aryan and the gate of an abandoned mansion of Bhawanigrh, where last year's hit film Bhool Bhulaiyaa 2 takes place. As the video began by showing the gate of Manjulika's room then Kartik Aryan claimed in the background that "What do you think the story ended here? Doors often shut only to reopen again". Then, Kartik Aryan was seen sitting on the rocking chair and singing the iconic song of Bhool Bhulaiyaa "Ami Je Tomar". Further, he added, "I just don't talk to ghosts, they possess me as well" and then the famous background music of the Bhool Bhulaiyaa franchise was heard and the scene cut to show the "rooh baba returns Diwali 2024".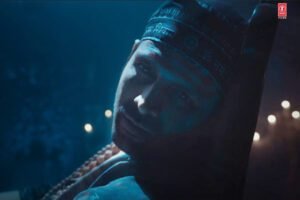 Kartik Aryan was seen sitting on the rocking chair and singing the iconic song of Bhool Bhulaiyaa
\While sharing this spooky clip, the actor wrote in a caption "Rooh Baba Returns On Diwali 2024…. Bhool Bhulaiyaa 3". As soon as he posts the video clip, it creates hype among his fans, they shared their excitement and flooded his comment section. One of his fans commented "yay, another blockbuster is on its way" and another one commented "it is the most surprising announcement ever from you", someone else said "It looks like just saw the Bhool Bhoolaiyaa 2 and the third part has been announced" and one of his fans suggested in the comment section "If Akshay Kumar joins the cast… it will be a chartbuster". 
Rooh Baba Returns On Diwali 2024
As the Bhool Bhulaiya 2 was announced people made questioned whether Kartik would be able to take over Akshay's legacy. But when the 2nd instalment of the film was released all the questions got vanished. Kartik Aryan and Kiara Advani starrer Bhool Bhulaiyaa 2 is one of those films which phenomenally brings numbers at the box office. It collected 250 crores. Kartik Aryan's upcoming film Bhool Bhulaiyaa 3 will hit the theatres next year on Diwali. The film is produced by the T-series, Bhushan Kumar and Krishan Kumar.
Kartik Aryan's Workfront:
Except this Kartik has several projects in the pipeline. The actor was last seen in Shehzada helmed by Rohit Dhawan, which didn't manage to bring numbers at the box office. He will be next seen at Sameer Vidhwan's Satyaprem Ki Katha opposite Kiara Advani, his Bhool Bhulaiyaa 2 co-star. And he is also part of Hansal Mehta's Captain India, which casting and dates are not revealed yet.