These Bollywood movie scenes I bet! Will leave you with stomach ache. Grab your drink and enjoy!
A horrible day or moody day, these scenes got you covered. Movies have the potential to make us feel sad, emotional, loved, confident (like a badass) and it will make you laugh so hard that you will fall on the ground with a stomach ache. Some movies are timeless with their interesting scenes, these Bollywood movies are most watched but guess what? They still have the same magic to make you laugh over and over again.
Laughter is known to be the "best medicine". Let's revert back to some of the hilarious and funniest movie scenes of all time. Get ready to experience laughter to the hardest level.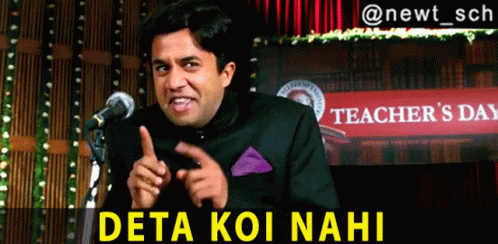 3 Idiots, most hillarious scene.
The 3 idiots movie got released in 2009. Though this movie carries a roller-coaster feeling, their comedic scenes are still the same. One of the movie character Chatur, who is known to be a villain and pet of the teacher, gets highlighted as "bright student" in class. In the movie he was appointed to give a speech, rancho being rancho exchanged the sheet with hilarious words. Next thing you know, Chatur's speech makes sense to everyone in the crowd, except him.
Hera Pheri, most iconic character "Baburao".
Hera Pheri, released in 2000. Best Bollywood comedy movie, this recommendation does not fail to make you laugh. If you talk about Hera Pheri, Baburao is known to be the highlighting character. Though the entire movie is a treat, we cannot miss out on the best scene of baburao. His ultimate iconic dialogue, when he picks up phone for deviprasad and baburao being baburao with his response, "Devi ka prasad mandir mein milta hai, garage mein nahin"
Chennai Express iconic scene that will make you laugh harder.
Best Bollywood actors performing the best comedy scenes. Deepika Padukone in Chennai express, gets remembered for this hilarious scene. Deepika Padukone, a south Indian woman has a sleep talking pattern and guess who she wakes up? Shah Rukh Khan, he becomes really scared of her. A straight up jackass kick to Shah Rukh khan was truly hilarious.
Happy New Year weirdest moves that you should watch.
The King Khan movie "Happy New Year", released in 2014. But let's not forget that, it includes some funny actors such as Abhishek Bachchan, Boman Irani, Sonu Sood, Kiku Sharda and others. In Kapil sharma show Kiku sharda has been one of the funniest characters ever, but so does Kiku sharda became a dance teacher and teaches dance to all the actors. Other participants and Kiku with his twerking and dangerous moves made us laugh, hard! 
Rajpal Yadav funniest scene in Bhool Bhulaiyaa
Bhool Bhulaiya movie was lead by Akshay Kumar, Vidya Balan and Shiney Ahuja but guess who took the limelight? Rajpal Yadav! His iconic scene as a Chhote Pandit in this film, made us laugh badly. He not only plays a pandit role but coloured himself entirely in red color and he said things that neither made sense to him nor to the audience but this hilarious scene left us with a stomach ache.