Grammy Awards 2022 holds something more than just a selected artist getting awarded, to have a sneak peek at the Grammy Controversy, read further!
Grammy is an award show which makes the whole fandom go Crazy! The awards show is filled with excitement, glamorous outfits, Grammy nominees, Awards and Grammy Controversy. One of the huge controversies that happened in Oscars 2022 was between Will Smith and Rock. It was so shocking that after the clip went viral fans and users started making that as an Oscar meme moment.
Though the Grammy awards is about remembrance of the best artists but this Grammy live has unexpected and shocking moments that I bet you will not get over. It includes Grammy roast, chemistry and strange comedies. Some amazing celebrities are highlighted such as Jon Batiste, Olivia Rodrigo, BTS, Trevor Noah and others. This Grammy will amaze you, keep on reading to be surprised!
BTS Taehyung intimate interaction with Olivia Rodrigo.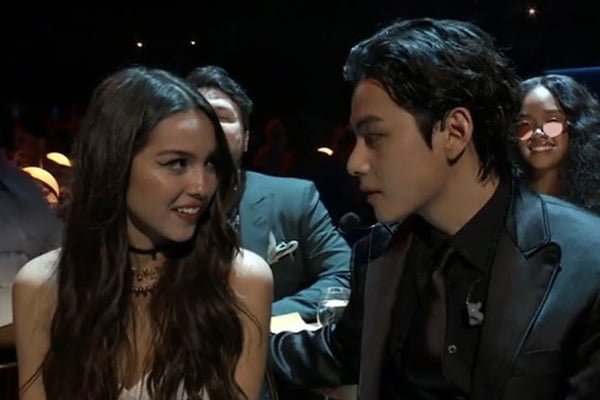 Taehyung and Olivia moment on Grammy's.
South Korean boy band (kpop) made their place in the Grammy. BTS (Bangtan boys) includes 7 members J-hope, V, Jimin, Junkook, Jin, RM and Suga. These bands started being recognised in 2013 and took their cultural entertainment to Grammy's. 
This time when BTS performed their live performance at Grammy, on "Butter". Well, BTS member V had a smooth as butter interaction with Olivia during his performance. He sat close to Driver license singer Olivia Rodrigo, whispered something in her ear and she left a shocked face. Taehyung at the end of the performance gave a flirtatious look to Olivia that's what led this clip to go viral. Here are "Army's" reactions on Taehyung and Olivia's interaction.
BTS army reacted on recent BTS Grammy performance.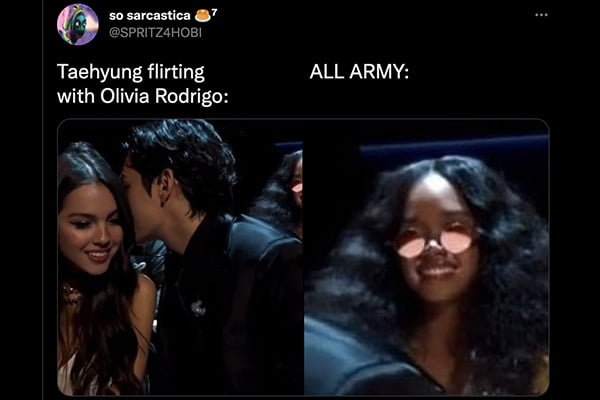 BTS fans reactions after Taehyung and Olivia interactions.
Trevor Noah Brought Will Smith controversy back to the Grammy.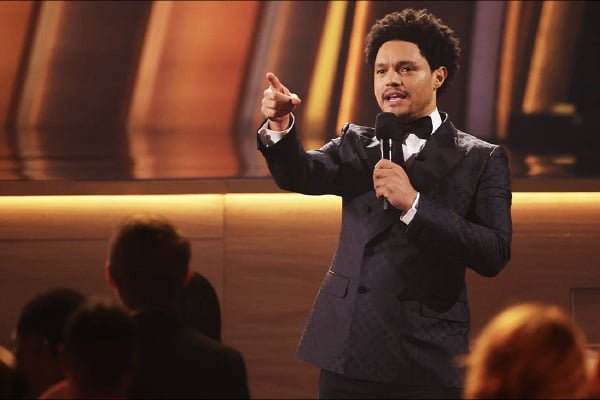 Trevor Noah jokes offended BTS "Army"
Trevor Noah is a South African comedian, who hosted this year's Grammy awards. He roasted many celebrities but here is something you will find interesting. He mentioned Will Smith Oscars 2022 event and said, we are going to listen to some music, dancing, singing and we will keep people's names out of our month and we will be giving people awards throughout the night. Surprisingly, this was not the only time Will Smith controversy pop-up and it was observed this year comedians are conscious that the next Smith event does not happen!
But guess what? Trevor Noah offended the Army which means BTS fans. Trevor Noah in Grammy roasted BTS band with "green light and red light" referring to the popular movie Squad Game. The Army called it out as a Racist reference against BTS, they were offended at his joke.
Nate Bargatze wore a helmet on the Grammy Stage!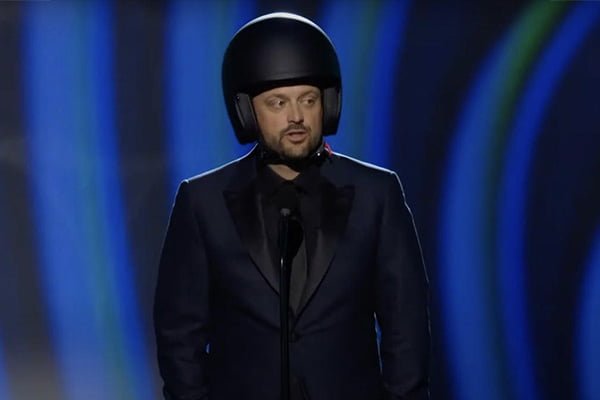 Nate Bargatze made a roast on will smith event of Oscar 2022.
This was the second highlight of the show where LeVar Burton indirectly roasted Will Smith. LeVar Burton calls out comedians on the Grammy stage and informs the audience to remain at their seats and keep their hands to themselves. Suddenly American Comedian Nate Bargatze appears with a helmet on the stage. Nate made a roast; they say comedians need to wear these for the joke parts and the audience started laughing while remembering the reference of the Oscar 2022.
Doja Cat did not take her 64th Annual Grammy award.
Grammy 2020 award went to kiss me more artists, Doja Cat gave her speech.
Avril Lavigne announced this Grammy award she called on Doja Cat and SZA for the Kiss Me More song. The hilarious moment came when SZA shared in the absence of Doja that she was still in the washroom for 5 whole minutes.
Doja Cat wore a slit sparkle dress for the night, ran towards the stage. Doja spoke, Listen I have never taken such a fast piss in my whole life, thank you everybody and the whole crowd started to laugh. Doja Cat expressed gratitude towards her team and SZA as well. Her tears came off while expressing, I downplay a lot of things but this is a big deal. This moment got highlighted on Grammy's night.