Indian Cricketer Shikhar Dhawan finally parted ways from his wife Ayesha Mukherjee on Wednesday, Court allowed Dhawan to meet his son 'Zoravar'. Read Out 
A family court in Delhi granted divorce to out-of-favour Indian Opening Batsman Shikhar Dhawan from his estranged wife Ayesha Mukherjee on Wednesday, October 04. The divorce was granted in favour of Dhawan on the grounds of mental cruelty, he had been facing for many years from his wife. The judge heard all the allegations made by Dhawan in the divorce and petition against his wife.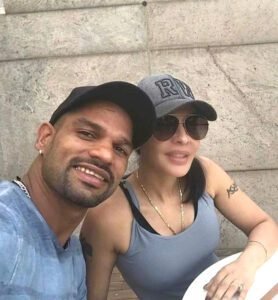 Judge Harish Kumar, according to Bar and Bench, accepted the accusations on the grounds that Mukherji either didn't dispute them or didn't adequately defend herself. Kumar claimed that by making Dhawan live apart from their son for many years, Mukerji caused him emotional suffering.
The court, however, declined to make a decision regarding the son's long-term custody but did grant Dhawan permission to see him in India and Australia for a limited period of time, including an overnight stay with him and his family. The cricketer may use video calls to talk to his son.
Additionally, the court ordered Mukerji to bring the child to India for at least half of the duration of the school break. The cricketer was initially promised by Mukerji that he would live with him in India, according to Dawan's plea. Given her obligations to her ex-husband and the two girls she shares with him, she was unable to fulfill these obligations.
The court also considered Dhawan's claim that his wife forced him to give her 99% ownership of three houses in Australia that were purchased with the cricketer's money. Additionally, she forced him to share ownership of additional properties. The court determined that Mukerji had not refuted these and other claims.
Shikhar Dhawan was married to Ayesha Mukherjee in 2012 and they have a 10-year-old son 'Zoravar'.  This was the second marriage of Ayesha with Shikhar Dhawan. She has two daughters from his first marriage.