Singer Joe Jonas filed for divorce from actress Sophie Turner after 4 years of marriage. Read on!
American singer Joe Jonas and actress Sophie Turner, the hottest couple in Hollywood have decided to get separated after 4 years of marriage. Reportedly, the singer filed for divorce from his wife Sophie Turner on Tuesday. According to the documents, the marriage was irretrievably broken for the couple. The singer filed a petition in Miami, Florida and asked for joint custody of the children.
As per the sources, there are some serious problems in their marriage which caused a rift between them. They added the couple has a different lifestyle. Game of Thrones star likes to go out and party. On the other hand, the singer likes to stay at home. Further, it added, that the singer asked for a parenting plan that would allow him and Sophie to continue contact with both parties. The report added that the daughters are staying with the singer in Miami, as well as other locations in the US. Joe has taking care of the children for the last three months pretty much all the time. In other words, he is taking his daughters with him during his ongoing band tour.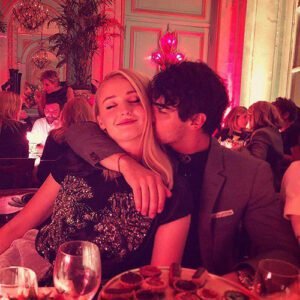 Joe Jonas is a member of the Jonas Brothers Band. He started dating X-men star, Sophie Turner in 2016. The couple got engaged in 2017 and tied the knot on May 1, 2019. They had an intimate ceremony in Las Vegas. The couple shared two daughters – Willa (3 years old) and D.J. (1 year old). Last year their daughter D.J. was born whose name is still a mystery for us. The couple only revealed her initials. Joe and Sophie haven't revealed anything about their relationship publicly.