Asian Games: By winning Gold in the Women's Kabaddi, Indian Won 100 medals and jumped to 4th spot in the Asian Games Tally Table.
India won 100 medals at the ongoing Asian Games 2023, an unprecedented feat. India has accomplished this amazing feat for the first time in the Asian Games' history. At the 19th Asian Games in Hangzhou, China, on October 7, the Indian women's Kabaddi team won the women's team competition and the gold medal.
Currently, India is standing in fourth place in the medal tally with a total of 100 medals with 25 Gold, 35 silver, and 40 bronze medals. Early on Saturday morning, Indian archers Ojas Deotale and Abhishek Varma added two more medals to India's Kitty by securing gold and silver respectively in the men's compound archery individual event.
Prime Minister Narendra Modi also congratulated the Indian Contingent and the whole nation for this historic milestone. He tweeted on X (formerly known as Twitter), "A momentous achievement for India at the Asian Games! – The people of India are thrilled that we have a remarkable milestone of 100 medals – I extend my heartfelt congratulations to our phenomenal athletes whose efforts have led to this historic milestone for India."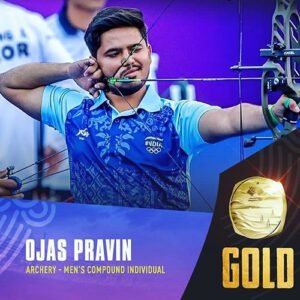 He further wrote, "Every breathtaking performance has changed history and made us feel proud. On the 10th, I'm looking forward to hosting our athletes' delegation to the Asian Games and getting to know them."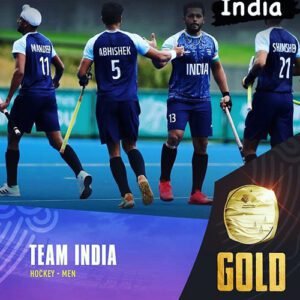 History has been created by India as it bagged 100 medals at the 2023 Asian Games in China. And, today the Indian Athletes is going to have a stellar day as there are more medals on the cards. India will be playing its gold match in Cricket and Wrestling matches which also take place today.