On the occasion of Teacher's Day, let's talk about some Bollywood movies that beautifully showcased the teacher-student bond.
Every year Teacher's Day is celebrated on 5 September to commemorate the birth anniversary of Dr. Sarvepalli Radhakrishnan who is the first vice president of India, philosopher, scholar, and Bharat Ratan awardee. We celebrate this day to appreciate our teachers who played a vital role in shaping the student's lives. The bond shared by teachers with their students is very special. They show us the right direction to live a prosperous and peaceful life. When it comes to giving stories a life Bollywood never disappoints us. Over the years, Bollywood has made several movies that beautifully showcased an endearing bond between students and teachers.
Let's have a look at some of the best movies based on teacher and student bond:
Black
Amitabh Bachchan and Rani Mukerji's starrer Black was released in 2005. This cinematic masterpiece was directed by Sanjay Leela Bhansali. The film was an adaptation of the autobiography of Helen Keller. It depicts the story of a deaf-blind girl named Michelle McNally and her teacher Debraj Sahai whose determination aid the girl to break all the barrier of her disability.
Iqbal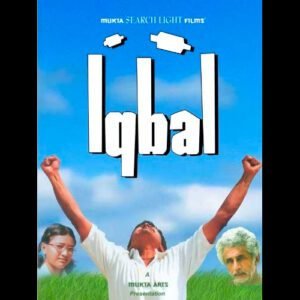 Nagesh Kukunoor's Iqbal which was released in 2005 is a heartwarming tale of mentorship determination. Iqbal (Shreyas Talpade), is a deaf and mute aspiring cricketer from a remote Indian village. Mohit (Naseeruddin Shah), a former cricketer who turned drunkard becomes Iqbal's mentor and helps him to achieve his dreams. It also helps Mohit to prove his worth to the world. 
Taare Zameen Par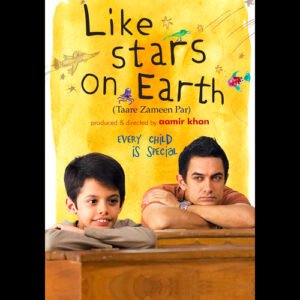 Talking about teacher-student relations, how can we not mention "Taare Zameen Par"? The movie was made under the direction of Aamir Khan and Amole Gupte. It was released in 2007. It is the story of a dyslexic child Ishaan Awasthi. How he faces difficulties in reading and writing. His parents and society were unable to understand his problem. His father scolded him and sent him to boarding school which led him into depression. In the school, he met Ram Laxman Nikumbh (art teacher), who helped him to beat his disability. This film was praised by the audience and won 3 national awards.
Hichki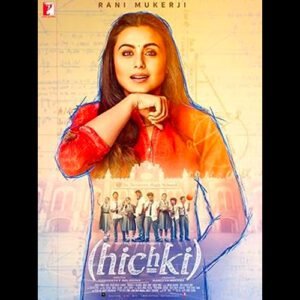 Siddharth P Malhotra's Hichki movie which was released in 2018, tells the story of Naina Mathur (Rani Mukerji) who is a teacher with Tourette's syndrome. However, she is determined to make a connection with her students. She took a challenge to educate the unprivileged children. Her innovative way of teaching helps the students to realise their full potential. This movie showed the symbiotic relationship between students and teachers.
Super 30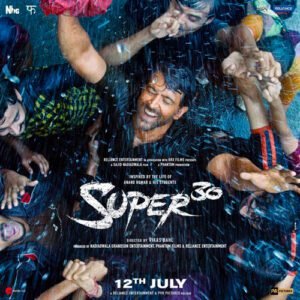 If we talk about education how can we miss to mention "Super 30"? Hrithik Roshan's starrer movie is based on the life of mathematician Anand Kumar, who runs a coaching institute for unprivileged students. He trained them for the highly competitive entrance exam IIT-JEE. The movie superbly portrays Anand's commitment and dedication to his students. He wants to make them successful scholars. This movie also stars Mrunal Thakur and Pankaj Tripathi. It was directed by Vikas Bahl and released in 2019.