It's time you actually put that Netflix subscription to good use – by watching these hot and steamy shows right now!
If you hold the opinion that porn is kind of over-rated, you might like these tv shows instead! Watching porn might not be something you enjoy as although the scenes are hot, they do bring up questions over whether the workers are treated and paid fairly; and let's face it, most of the time, they are not! So, if you're looking for something where the line between ethics and morals is not so blurred, shows are the way to go. The ideal option for you, sexy Netflix shows do more than actual porn, which is definitely saying something! They're racy and steamy and just what you need to get things going between you and your partner, or even just a solo night in.
Although, we do feel compelled to add a note of caution, just because these shows have some hot and sexy scenes, it doesn't necessarily mean that the whole show is sexy. But even then, the shows are pretty good at doing what you want them to – get things hot and steamy!
1. EUPHORIA
Aesthetically sharp, Euphoria includes some pretty racy scenes, but don't ignore the trigger warning the show comes with.
Starting off this list with a pretty obvious choice, because who hasn't watched Euphoria by now? Somebody way out of touch with reality, that's who! The plot revolves around a group of high school students struggling with drugs, social media, love, and money as they come of age. The show has some pretty racy scenes, and the trigger warning should definitely be adhered to!
2. P-VALLEY
Beautifully scripted, P-Valley shows a bunch of strong, sexy, bold, and truly bad-ass females.
A song sung in the cadence of a nursery rhyme, but with grown-up lyrics – "Down in the valley where the girls get naked," is what serves as the opening credit to this excellent drama. And these words actually perfectly summarise the show that takes place in and around a strip club called 'The Pynk' located in a fictional town on the Mississippi Delta. It checks all the boxes: it's funny and raucous and is worth the binge-watch.
3. YOU ME HER
This polyamorous romantic comedy comes replete with some truly steamy scenes as a three-way affair starts.
A show that's centered around a three-way romantic relationship that involves a suburban married couple with another woman – need we say any more? This has all the bearings of a sexy show in the making. Definitely sign us up!
4. ELITE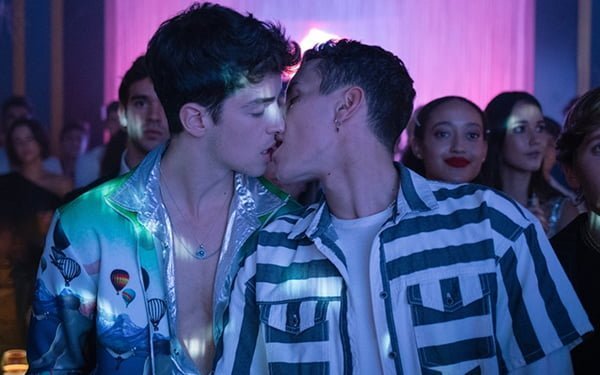 Bold, daring, and extremely provocative, the show is well-written and doesn't shy away from the romance either!
The Spanish spin on Gossip Girl, Elite shows a trio of working-class teenagers enrolled in a prestigious private school in Madrid who watch as their lives turn upside down. Mystery, throuples, and lots of sex, who wouldn't want to watch it? As a bonus, a juicy murder mystery runs through the entire season, and of course, lots and lots of sex!
5. SEX/LIFE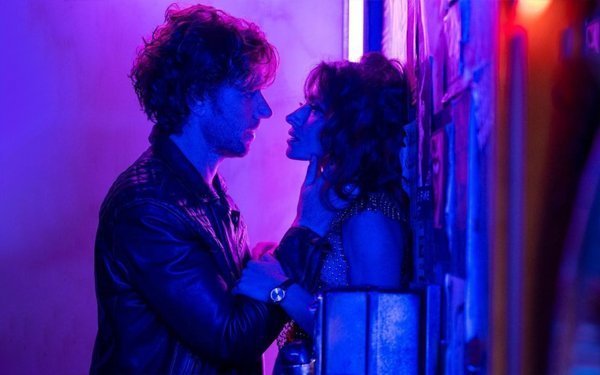 A walk down memory lane that brings forth a clash between a woman's present and her wild-child past.
It's right there in the title with this one! A critically derided series that doesn't really add any value to your life, but is worth at least one watch, if only for the steamy scenes. Based on an erotic novel '44 Chapters About 4 Men', the show is based upon a suburban mother desperate for more pleasure in her marriage so she starts to journal and daydream about her ex. Which, of course, turns into a wild affair in the present. The trashy melodrama might drive you crazy a little bit, but the series has enough raciness to drive you crazy in a good way as well!