Nervous About Meeting His Mom For The First Time? No Sweat! You Can Win His Mother's Admiration For You By Following These Tips.
When you are in a serious relationship, there comes a time to take a step forward. And then comes one of the most challenging points of your relationship. It's time to meet your boyfriend's mum to get her approval. Well, you might have met her before or planning the first meeting, but these small gestures and tips will help you win her admiration.
So, without wasting any more time, read on!
1. Know more about her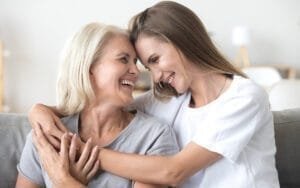 Knowing your boyfriend's mom will help you build a conversation.
The first step is to do your homework properly and for this, your can ask your guy for help. When you think about your boyfriend's mom, you picture her taking care of his son in his younger days, but other than being a mother, try to know more about her hobbies, her achievements, and her likes and dislikes, and who knows you might find some commonalities. There's a lot you can learn about her as a woman while making conversations.
2. A smile can do wonders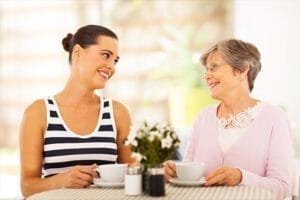 A warm smile will always make you a winner in any situation.
Greet her with a warm hello and a smile or while initiating a conversation with her, smile more. A cheerful persona always helps to impress because who wants to talk to a grumpy and disinterested face? Smiling also conveys approachability, and mothers are naturally drawn to approach the people their children are dating and get to know them better.
3. Don't forget a gift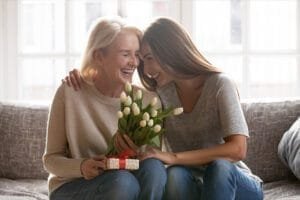 A gift to make her feel special and respected.
Just as you love it when her son surprises you with a lovely gift, take a step forward and make her feel special too. As a mother, she wants to feel respected and your gift will ensure that you made effort for the first meeting. Take some time off from your busy schedules and go some gift shopping with your guy, because who better than him to tell you what would be the perfect pick for his mum? Keep in mind that you don't pick something extravagant. Keep the gift and your dress simple and thoughtful.
4. Manners Matter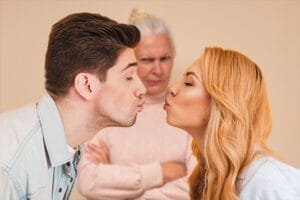 You don't want her to feel uncomfortable when you meet her.
Although this goes without saying, keep some little things in mind while meeting his mum (your maybe future mother-in-law). While good manners may not stick in her memory, poor manners definitely will. Be friendly, smile, and observe proper table etiquette. Dress appropriately while meeting her. While it might not be a big deal for her, choosing a dress on the conservative side might be a good idea. Also, don't forget to keep the PDA out of the situation because that might make her feel comfortable.
5. Try and know about her interests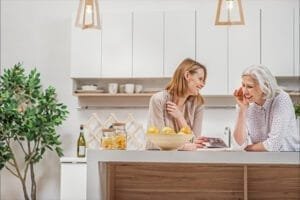 Knowing her interest might bring out some commonalities between you two.
Find out about her interests, whether they are in music, movies, art, animals, or food. Make it a point to read up on it and learn more once you are aware of what she enjoys. If possible, try to have a feel related to the things she likes to do, the music she likes to listen to, and the shows she enjoys watching.
If you have tried any of the things she mentioned, share your experience with her. Not only she will be impressed, but it will also make her feel important.