Today is the day cricket fans have been waiting for since a very long time, it is the start of the fifth and final test of the India vs England series. This match was rescheduled due to covid cases rising in the Indian camp back in September 2021.
India is currently leading the series 2-1 but a lot has changed since the last time these two sides met in England. Both have had change of captains and it is the totally new look England side who has thrashed New Zealand and swept past them just at the start of this week. But the Indians are no pushovers, whenever their backs are against the wall, each and every player in the squad strives to bring out the very best in them. Let's look out for some battles that will be key in deciding the match between India and England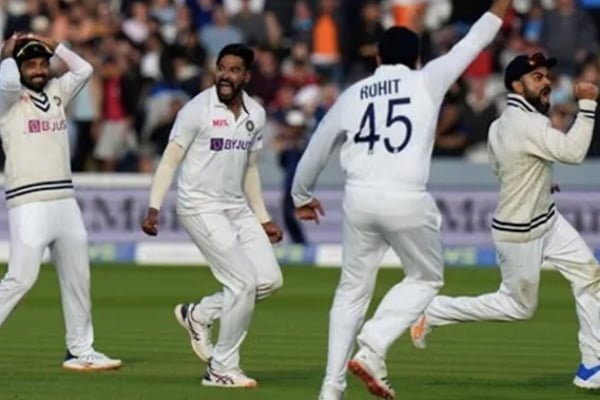 Virat who started the series as captain of the side won't be leading the side in the final test
Joe Root vs Jasprit Bumrah
It is the first time since 1987 that an Indian fast bowler would be captaining the side in Test Cricket and no one deserves it more than Jasprit. But his first challenge as a captain is to get their main man out and he has the knack of doing that more often than not. Bumrah has all the qualities a team could dream of in a fast bowler and his work rates make him even more lethal. Root on the other hand, is in the form of his life. He is scoring centuries for fun and is really enjoying not having the burden on captaincy on his shoulders. He would be looking to tackle the Bumrah threat and then put the pressure on the other bowlers. It is a real battle between the best and the best, but only one can come out on top.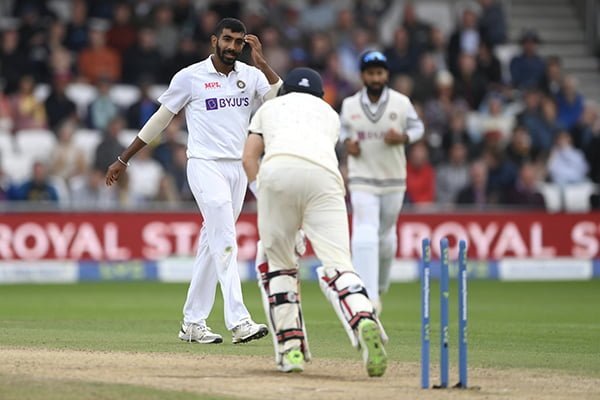 This match-up can decide the fate of the game as it is the best bowler vs the best batsman
2.Alex Lees vs Ravichandran Ashwin
Alex Lees, is another one of the openers that the England team thinks can be the actual replacement of Alastair Cook. He has had a decent time so far this year, having made his debut just last month. He has scored 168 runs in 6 innings at an average of approximately 28. He would be up against one of the world's best spinners who reads the game better than anyone else, Ravichandran Ashwin. One thing that Ashwin loves is a left hand batsman put in front of him, and it is almost a guarantee that he will get his wicket. It would be interesting to see if Ashwin plays the test or not, because if he does, not only Lees but all the batters might have a hard time.
This is a battle between Youth and Experience as Alex Lees will take on Ravichandran Ashwin
3. Jonny Bairstow vs Mohammed Shami
The Jonny Bairstow that we are seeing post the IPL season is something else, he is playing ODI cricket in test matches and scoring sixes, fours and runs for joy. He is having somewhat of a revival and he would be looking to continue that against a lethal Indian bowling attack who are known for taking wickets at regular intervals. Mohammed Shami, is one of the best in the business and he would be rooting for Bairstow's wicket to keep his side going throughout the test match.
If Shami can keep Bairstow quiet, it can make India's day as Bairstow has the ability to change the tide of the match
4. Ravindra Jadeja vs Ben Stokes
It is the battle of the all-rounders as two of the very best all-rounders would be up against each other in order to prove their dominance over the opposition. Both of them are considered to be proper all-rounders who can chip in massively with both bat and ball. They have been up against each other as well and have taken each other's wickets a couple of times whenever the countries have met. The onus would be on them to make sure they give their everything for their side with both bat and ball and make sure they get their team over the line.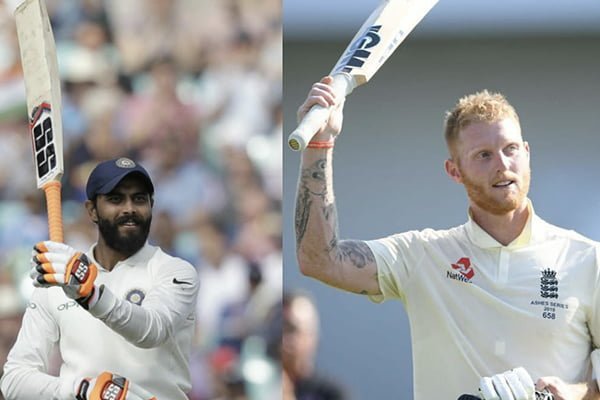 Jadeja vs Stokes is always a serious debate and both of them would be hoping to do the best for their team in today's test
5. Virat Kohli vs James Anderson
The battle that everyone awaits is this one, is this the last dance between Kohli and Anderson? Both are the greatest players to have graced the game of cricket and have had moments where they have proved that they are better than their counterparts. In 2014, Anderson took Kohli out almost every other time but in 2018, Kohli shut his critics up by smashing Anderson for runs and hitting big scores against him. It has been a mixed series for both of them till now and this might be their last ever encounter, so it is only time to see who has saved the best for the last.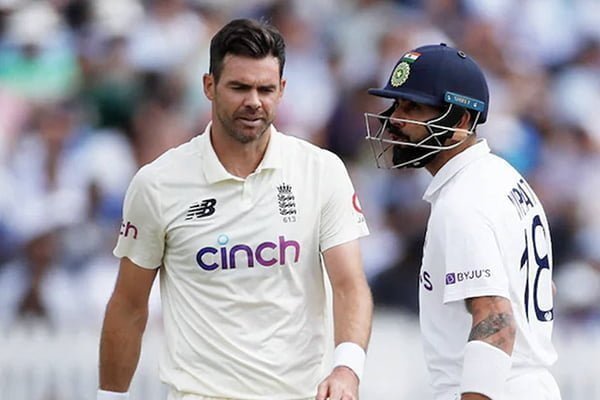 One last dance for the greats and both of them would be striving to come out on top
The fifth and final test between India and England begins today at 3 P.M IST and it is surely going to be a thriller right from the start. India can win their first series in 15 years in England with a draw or a win but for England nothing but a win can do for them.