Is your old phone broken beyond repair or just out of fashion now that newer models have been launched? Don't fear, here we have the best and latest smartphones for you.
Ask anyone and they will agree that they cannot live without their phones for even a minute! We are sure the same is true for most of you reading this article. If that is the case, well, good news, we understand your need and are here to help you out in your smartphone hunt. As per the usual, if you have been living under a rock for the last few decades, first we should probably tell you the function of smartphones: portable devices combining mobile telephone and computing functions in one unit. Think website surfing, video calling, music, videos, high-definition cameras, and much, much more! Honestly, it is hard to survive without your phone for even a minute these days whether you need it for your business or even just for your personal use, we have become truly dependent on our smartphones. So, if you were out hunting for the best smartphone available currently, here we are, right on time! Choose one and continue cracking all your business deals without any stress. But, a word of caution first, while choosing a smartphone, make sure to check all the features and how the phone operates before you select it.
1. NOTHING PHONE (1)
A long wait, months of speculations and teasers later, Nothing finally launched its firstever smartphone and fans seem to be in two minds over whether to purchase the phone or not. The smartphone boasts a futuristic design, which, no doubt, is a plus point here given that it is very different from the usual phones on offer from brands. In fact, its unique semi-transparent design is the phone's unique selling point, but let's see if the phone has good features to go along with its good looks or not.
As innovative as the design is, the phone definitely reminds one of an iPhone with its flat sides and rounded corners. The phone has stereo speakers but lacks a headphone jack. A vivid screen and good sunlight legibility are also present and the phone comes with a Snapdragon 778G+ which offers good day-today performance for general tasks and gaming. The phone offers three different memory capacities from 128 GB to 256 GB and the has a 6.55" flexible OLED display. The camera is good and delivers an amazing photography experience, even though it does miss out on a few finer details. Although it is splash-resistant the phone does not have any protection against submersion in water. You will have to buy the charger separately and the phone charges very slowly, and don't forget to buy a case to protect the glass wall of the phone, which, in our opinion negates the need for making a glass-backed phone in the first place, but protection is better than cure, after all! If all this sounds intriguing to you, you can go ahead and pull the trigger on this purchase.
2. Zenfone 9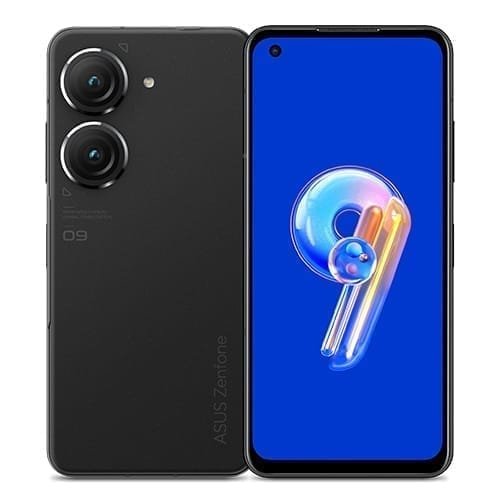 Asus expands its Zenfon e series by introducing the Zenfone 9, the Zenfone 8's successor that was launched in May 2021. Boasting a compact design that Asus claims offer big possibilities, the Zenfone 9 seems set to create a splash in the industry. But first, let's see if Asus has managed to deliver what they so loftily claimed.
Powered by Qualcomm Snapdragon 8+ Gen1 processor, the Zenfone 9 comes with a 5.9- inch FHD+ Samsung AMOLED display with 120Hz refresh rate. This phone does come with a charger so you won't need to purchase one separately. And the memory offered is 168GB RAM and 512 GB of storage. The phone features a Triple camera setup on the rear and it seems like you can click some life-like pictures. All in all, it seems like Asus did a great job while coming up with the Zenfone 9 and if you wish, you should go ahead with the purchase.
3. ONEPLUS 10 PRO 5G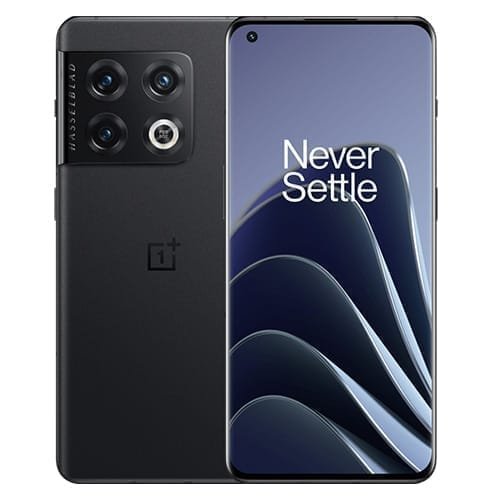 The 10 Pro 5G from Oneplus
Picking up from where the OnePlus 9 Pro left off and boasting various new additions that, ideally, should make it an even better phone. No doubt the phone looks gorgeous. But whether OnePlus realised the vision and managed to deliver a truly outstanding phone, remains to be seen.
Some of the most notable and appreciable features of the phone are the new design, the improved selfie camera, and a larger battery that also charges quicker. The phone has two variants both with differing storage. Honestly, the shape and layout of the camera module give it a look, not unlike that of a kitchen hob but the ceramic coating over the camera module should keep your phone relatively scratch-free. There is no storage expansion, nor does the phone have any headphone jack but, the good news; is it does support 2 nano-SIMs. The display makes use of a second-gen LTPO AMOLED panel that lowers the refresh rate to 1Hz and the phone includes a fingerprint sensor that is better positioned to reach and use. Although the curved at the side display gives the phone a better look, it is a little impractical when it comes to one-handed use. But, the rest of the specs seem promising. So, if you're a OnePlus nerd, go ahead, we support your purchase!