These not-so-famous unexplored food gems in Delhi are serving some of the most delicious dishes
There is a never-ending debate that takes place whenever it comes to food that is comforting, but little did everyone knows there is no city that can ever beat Delhi when it comes to food and taste. From chaats to some of the authentic and new fusion dishes, Delhi is the ultimate hub for any foodie. Even though we all are usually aware of the famous food joints, we have found out some of the hidden food gems in Delhi that you might not be aware of. And if that is the case, you are missing out on a lot of mouth-watering treats.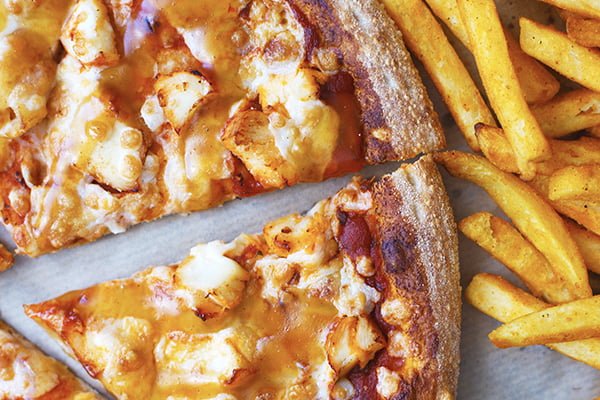 Wong's Kitchen is the perfect place to beat those snack cravings. 
This hidden place in Rohini is just perfect to taste some of the most delicious street food fusion. The variations in the menu here will blow your mind. From the best Tandoori momos in town to the crazy fusion of cheesy pizza style fries, this place has created a buzz on the internet with the appetizing taste this place is famous for. So, make sure you try this place out because you're not going anywhere else after trying Wong's kitchen.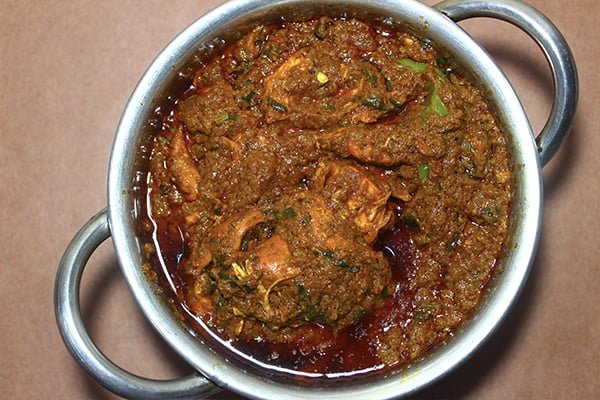 Look at this mouth-watering bowl of Tawa Chicken!
If you are a hard-core non-vegetarian and that too the one who wants the flavours to hit just right, Sunny Chicken in Tilak Nagar is the ultimate destination. With a vast variety of non-vegetarian dishes and a lip-smacking taste, this place should be the go-to place for every foodie. Their best seller is Tawa chicken tikka and believe us, you will not be able to stop yourself but fall in love with that creamy spicy gravy.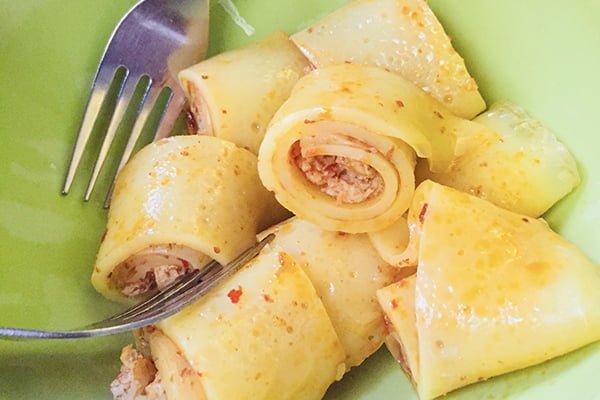 Laphing at small stalls in Majnu ka Tila is a speciality.
 Before you start wondering about the name of this place, it is the Tibetan market near the monastery in Civil Lines. A market completely filled with all the Tibetan things, the speciality is the number of restaurants here which are serving authentic Tibetan and Nepalese food. Any momo lovers? Yes, this is the place for you if you want to try the authentic momos and you just can't miss out on the special snacky dish, Laphing.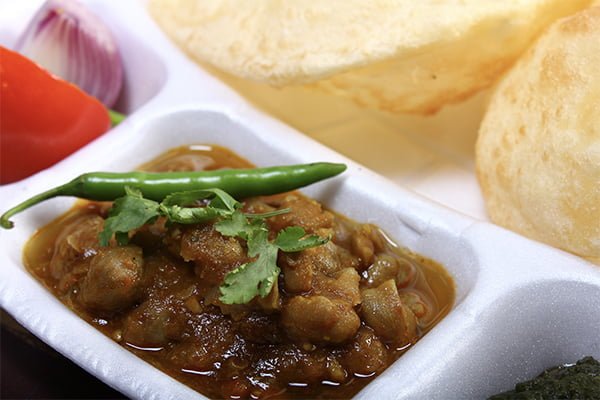 Chole Bhature at Giani di Hatti is a must-try. 
Serving some of the best rajma chawal and chole bhature in the by lanes of Old Delhi, Giani Di Hatti is one of the oldest shops that people are still not aware of and are missing out on some of the delicious treats from here. But you don't have to miss out on anything as we are here to save the day. Make sure you keep patient for your order to arrive as this place is crowded because of the demand for their delicacies and for the dessert, you can have the famous rabdi falooda.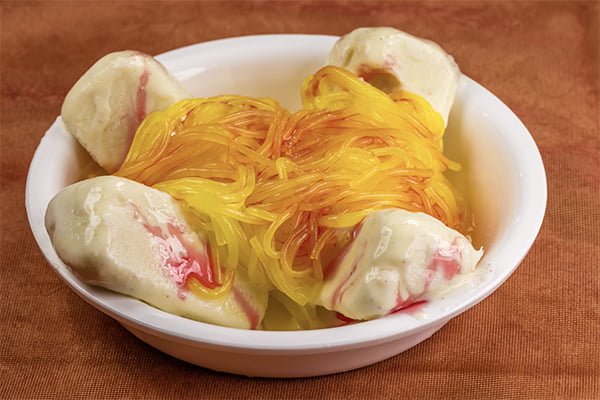 Kulfi faluda from Roshan di Kulfi
 In this crazy summer season, we all want to have something cool and what could be a better dessert than something sweet? So, head out to Karol Bagh and have a plate of some Kulfi Faluda at Roshan Di Kulfi and beat the heat of this summer season with the tastiest Kulfi Faluda in Delhi.